Drop-off and pick-up station for dry cleaners and laundries.
Mit unserer smarten Abgabe- und Abholstation für Textilreinigungen und Wäschereien können Sie den Austausch von Wäschestücken noch flexibler gestalten. Kunden können unabhängig von der Tageszeit Kleidung abgeben, abholen und bezahlen. Für Sie als Textilreiniger bieten smarte Abgabe- und Abholstationen entscheidende Vorteile bei laufenden Kosten, Gebietsabdeckung, Servicequalität und vielen weitere Themen. 
Durch die kostengünstige Installation mehrerer Übergabestellen in der Nähe Ihrer Kunden schaffen sie einen höheren Kundennutzen und dadurch ein höheres Reinigungsvolumen. Personal- und Maschinenauslastung können dadurch optimiert werden.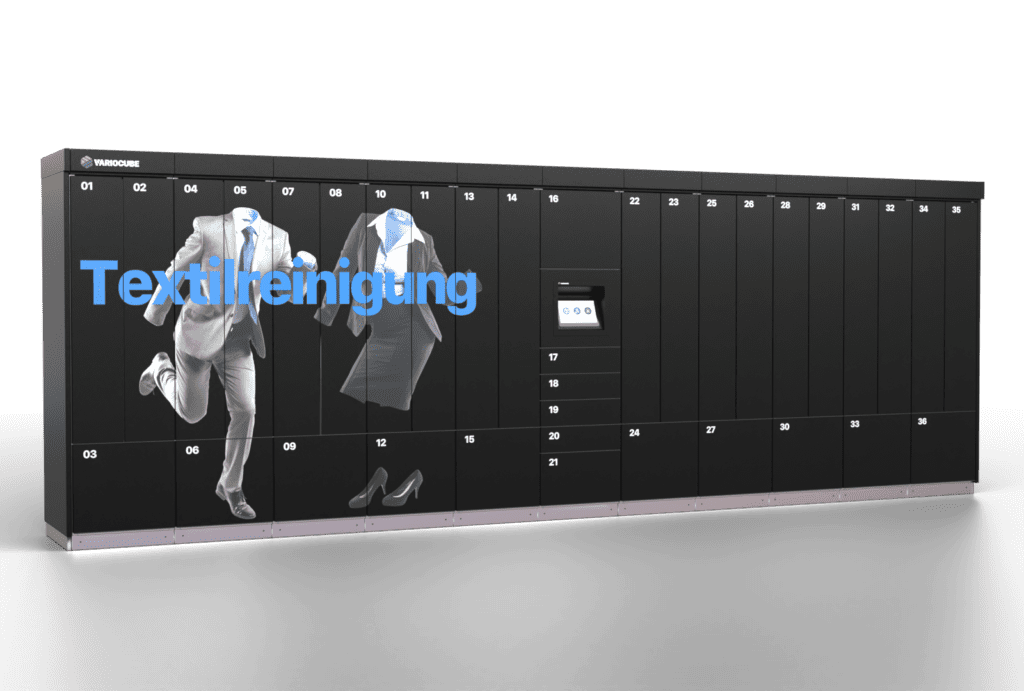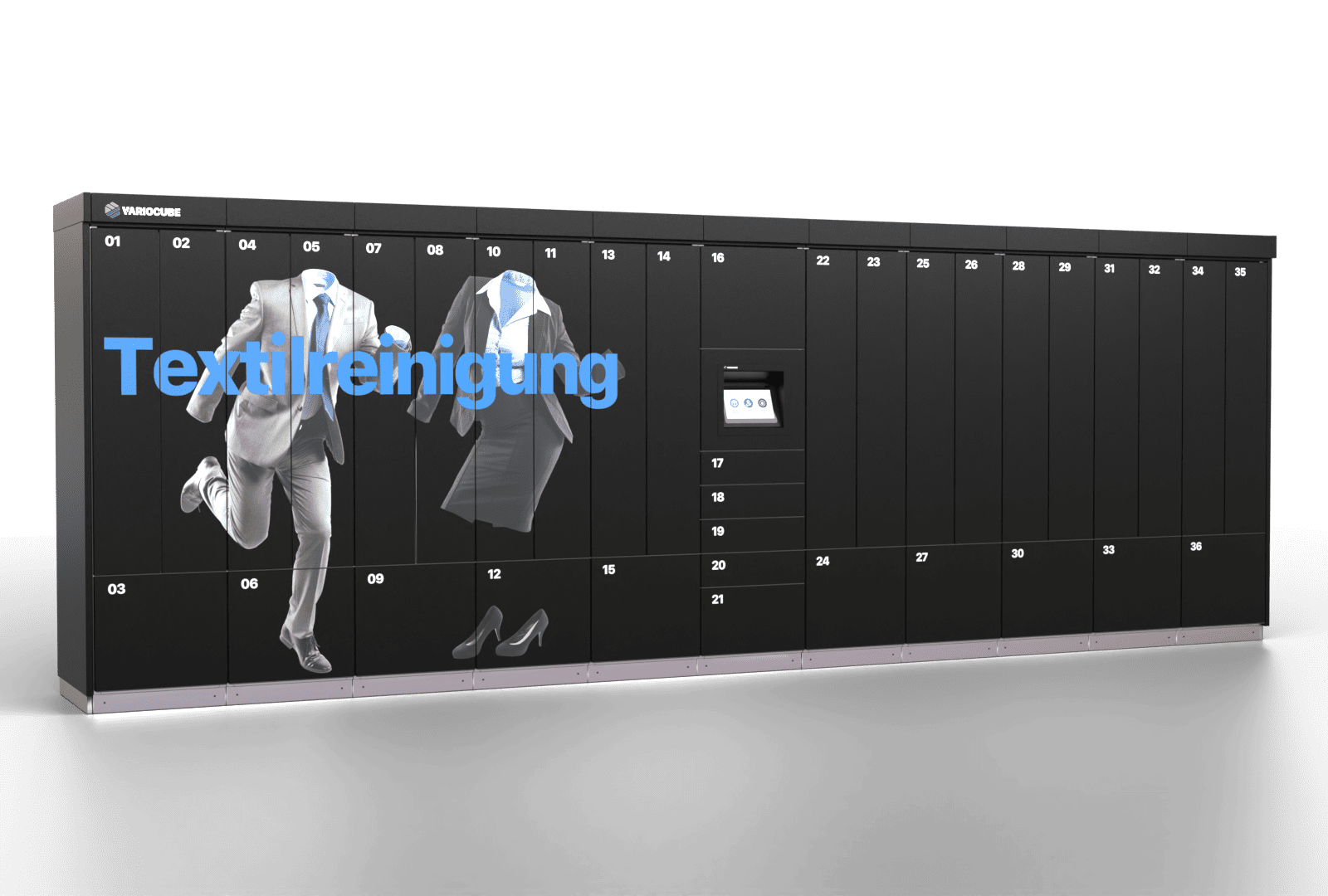 Procedure for drop-off and pick-up stations for dry cleaning.
Mit wenig Aufwand in Ihre gewohnten Abläufe integrierbar.
Das Integrieren in Ihre Abläufe gestaltet sich denkbar einfach: Behalten Sie Ihr gewohntes System mit Bons bei und ergänzen Sie die Entgegennahme und Abholung um die neuen Möglichkeiten. Ihre Fahrer können die Anlagen beliebig oft aufsuchen, um Aufträge abzuholen oder wieder zu retournieren.
Solutions for textile cleaning in use.
clesyclean has been offering a pickup and delivery service for dry cleaning since 2006. The service was originally developed for companies so that they could save their employees a trip to the dry cleaners by offering the service directly in the company. Since 2016, clesyclean can also be used in shopping centers through the use of Variocubes. Some companies have now additionally purchased a Variocube for handing over the clothes.
Independent dry cleaners also relied on Variocube pick-up stations.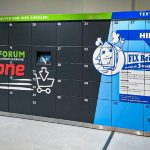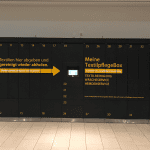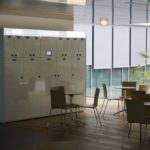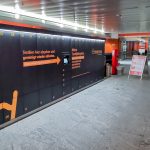 Wie sie von einer smarten Abholstation profitieren.
The VC-Tex module - specially designed for textile cleaners.
The VC-Tex module can be combined with any Variocube modules. In addition, at least one master module VC-M is required. This houses the terminal, as well as the entire electronics of the Variocube system.
Any number of modules can be combined into one unit. The modules have a width of 520mm and a depth of 650mm (inside), so that the clothes can be stored crease-free like in a clothes box. Each module has two hanging compartments and one compartment for the return of laid goods (e.g. tablecloths) and for the delivery of clothing.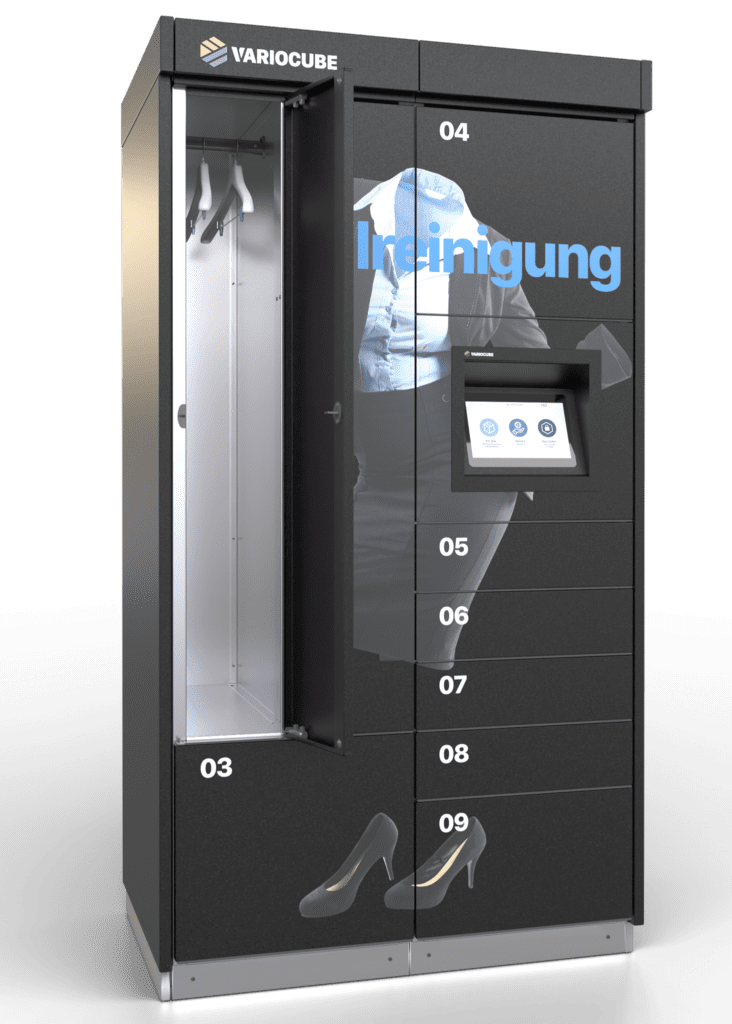 Langfächer fürhängende Ware:
Die VC-Tex Module verfügen oben über 2 Langfächer mit Kleiderstangen für hängende Ware.
Standardfächer für gelegte Ware und Abgaben:
Unten befindet sich ein Standard-Fach für gelegte Ware oder zur Abgabe von Wäschestücken.
Touch Terminal:
Zur Eingabe von Telefonnummern, Abholcodes, Wartungszugriff und zur Öffnung durch den Fahrer bei der Abholung. 
Diverse Reader:
Im Bereich unter dem Display befinden sich optional: NFC-, Bar-/QR-Code Reader und daneben das Payment Terminal.
Servicefach:
Im nicht buchbaren Servicefach können Sie Reinigungsmittel etc. lagern.
Variocube Schließfachanlagen sind so individuell wie die Anforderungen die an sie gestellt werden. Die Anzahl an Modulen wird genau an Ihre Vorgaben angepasst. Aus den zahlreichen Optionen wie Payment-Terminal oder Glasvordach erstellen wir die perfekte Anlage für Sie.
Vorkonfigurierte Anlagen.
Als Beispiel haben wir 3 Varianten in verschiedenen Größen zusammengestellt. Der Einstieg mit TexCube Small hilft ihnen, den neuen Touchpoint zu testen und Erfahrungen zu sammeln. TexCube Medium ist besonders für Einkaufszentren oder andere stark frequentierte Orte geeignet. TexCube Large wurde mit dem Fokus auf Unternehmen mit Dienstkleidung, Gesundheitseinrichtungen, Produktionsbetriebe oder Bankhäuser zusammengestellt.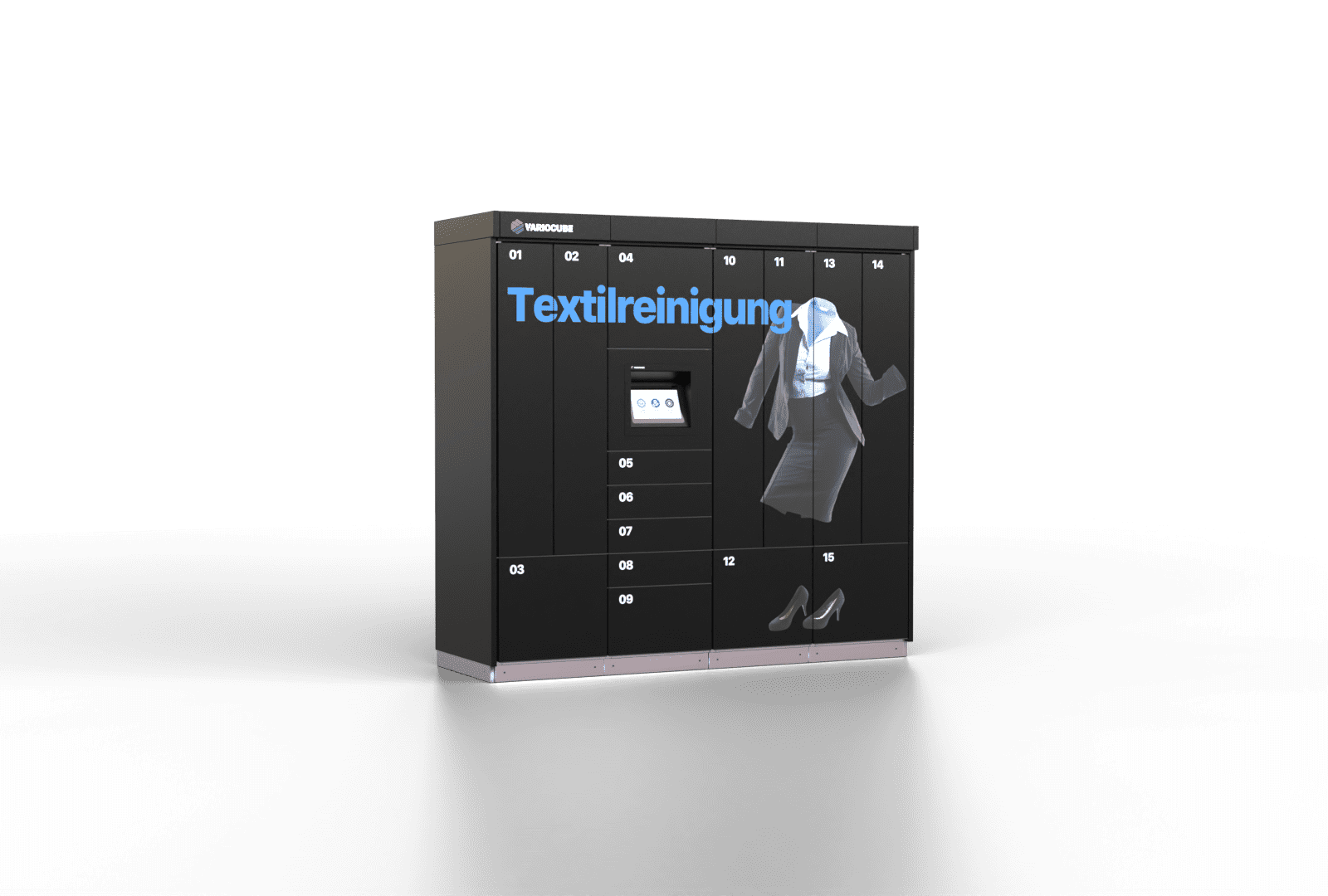 TexCube Small
Ideal Einstiegskonfiguration, jederzeit erweiterbar. 1x VC-Master / 3x VC-Tex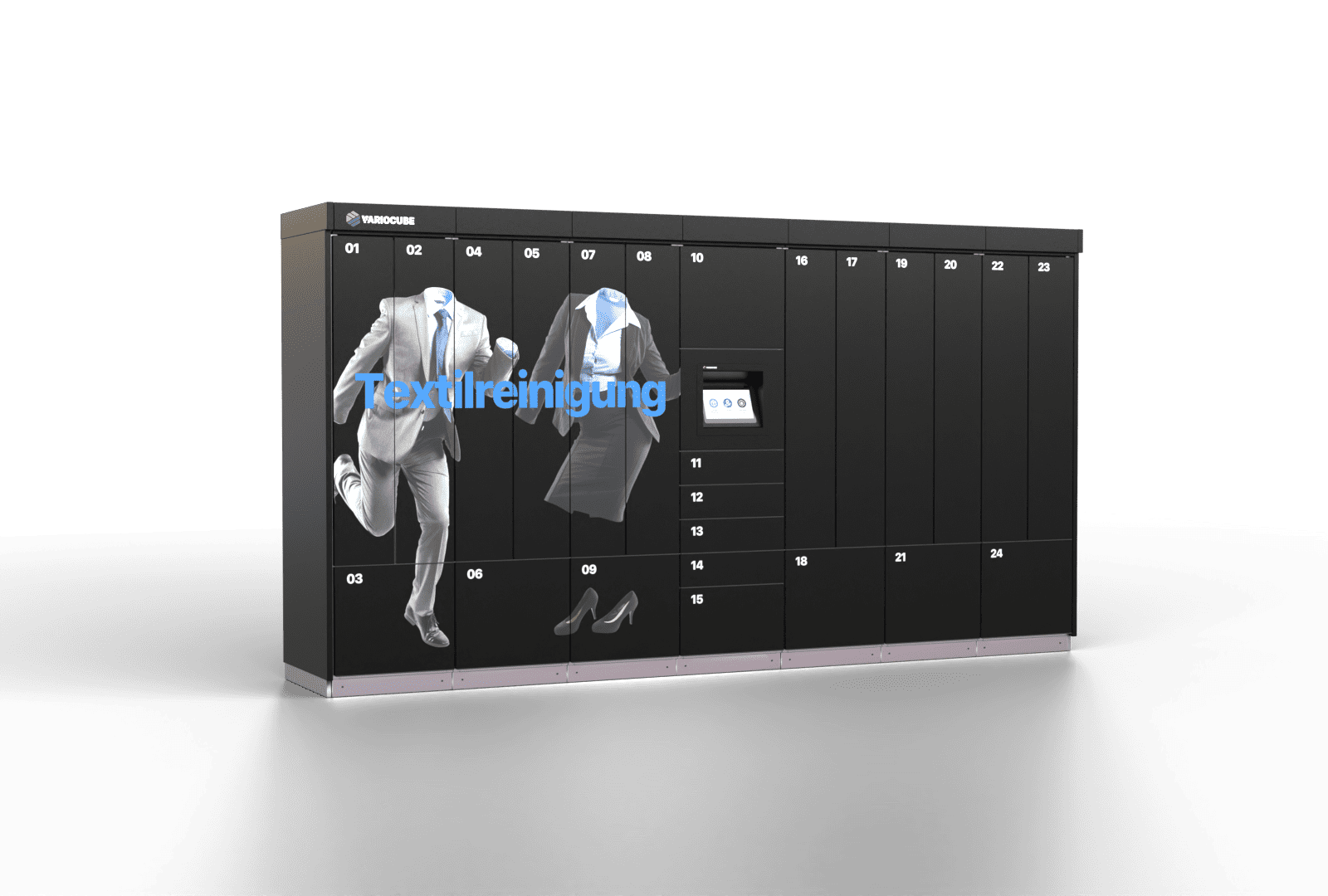 TexCube Medium
Für stark frequentierte Standorte wie z.B. in Einkaufszentren etc. 1x VC-Master / 6x VC-Tex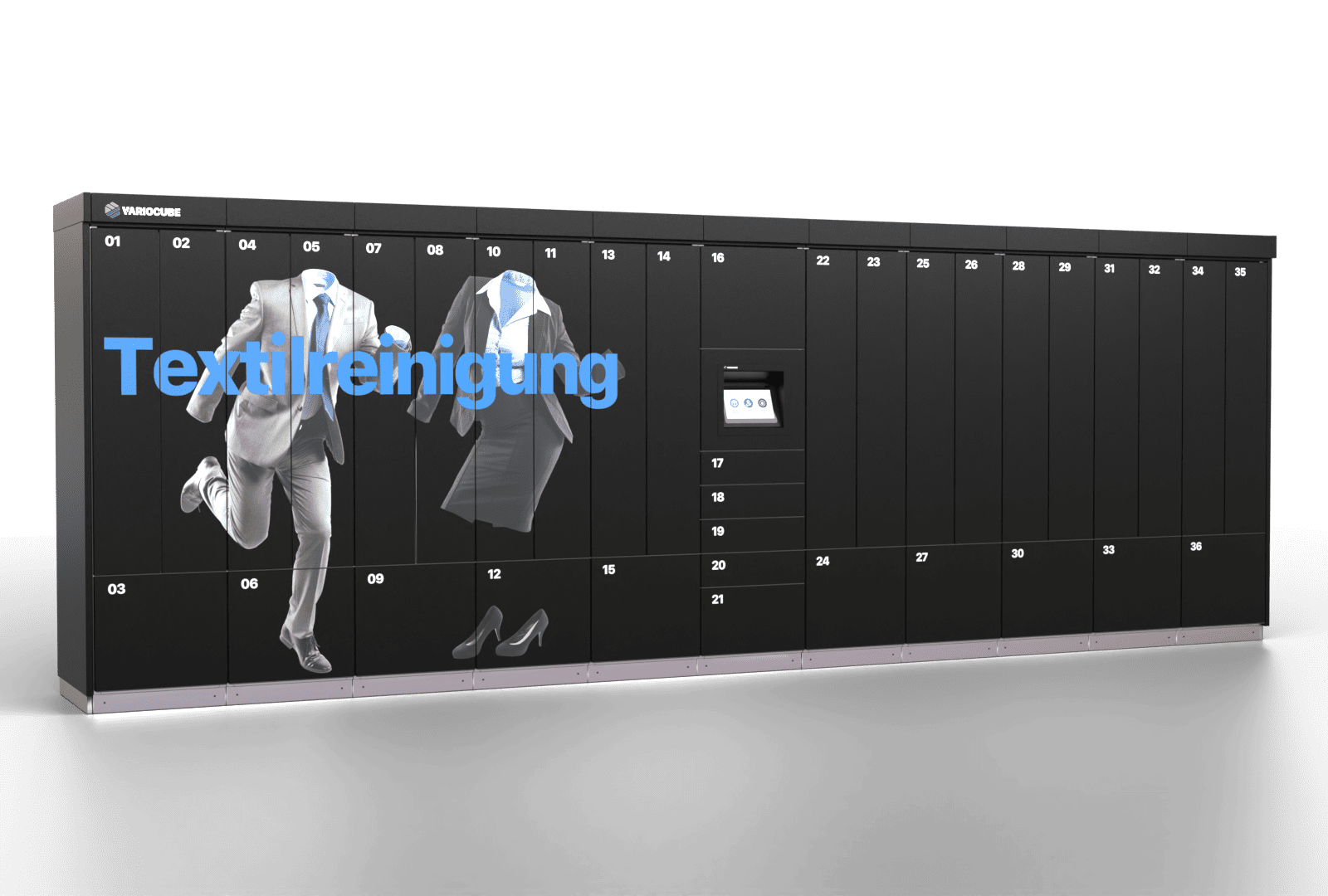 TexCube Large
Ideal für z.B. Dienstkleidung in Unternehmen, Krankenhäusern uvm. 1x VC-Master / 10x VC-Tex
Kombinieren Sie unsere TexCube Software und VC-Tex Module mit anderen Services und Schrankmodulen.
In shopping centers, a combination of services such as lockers (Daylocker), Click&Collect, parcel logistics and service/rental can make absolute sense. With our Variocubes, you create the basic infrastructure for these services. One terminal, multiple software applications and different service providers. With Variocube this is possible to the fullest extent! 
The hardware - Modular locker in industrial quality
Our innovative, flexible, modular locker systems are designed and manufactured to the highest quality standards. You get durable, long-lasting lockers with low service requirements. The electronic components used, such as controllers and touchscreens, meet industry standards to ensure long-lasting durability. All this is Made in Austria - so we meet the highest quality standards.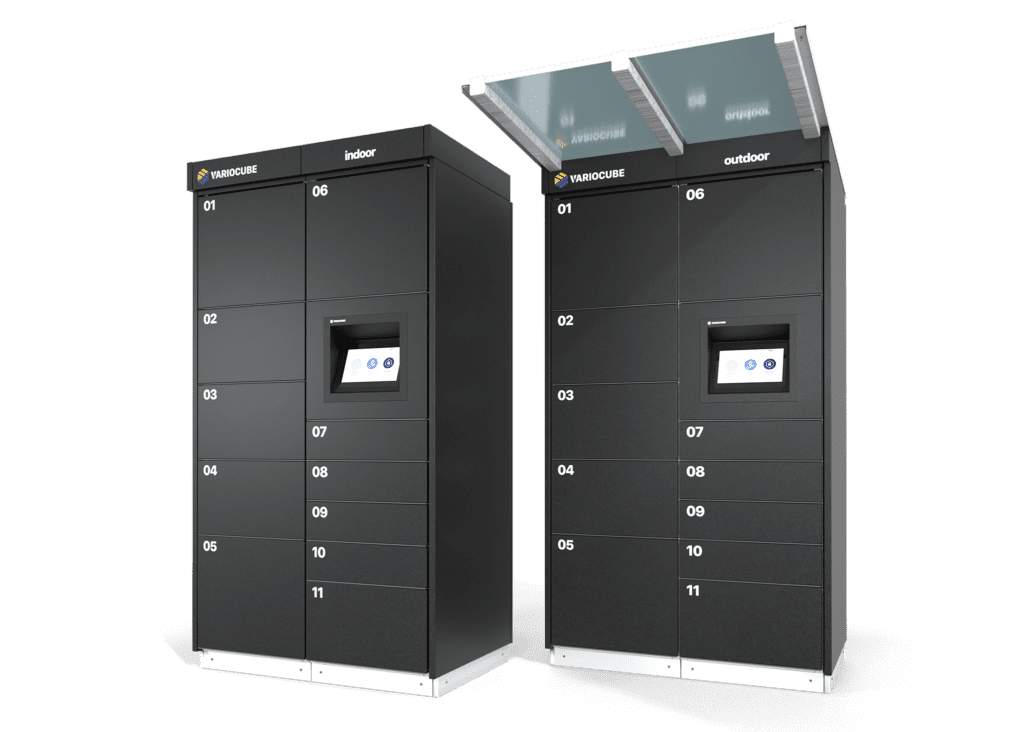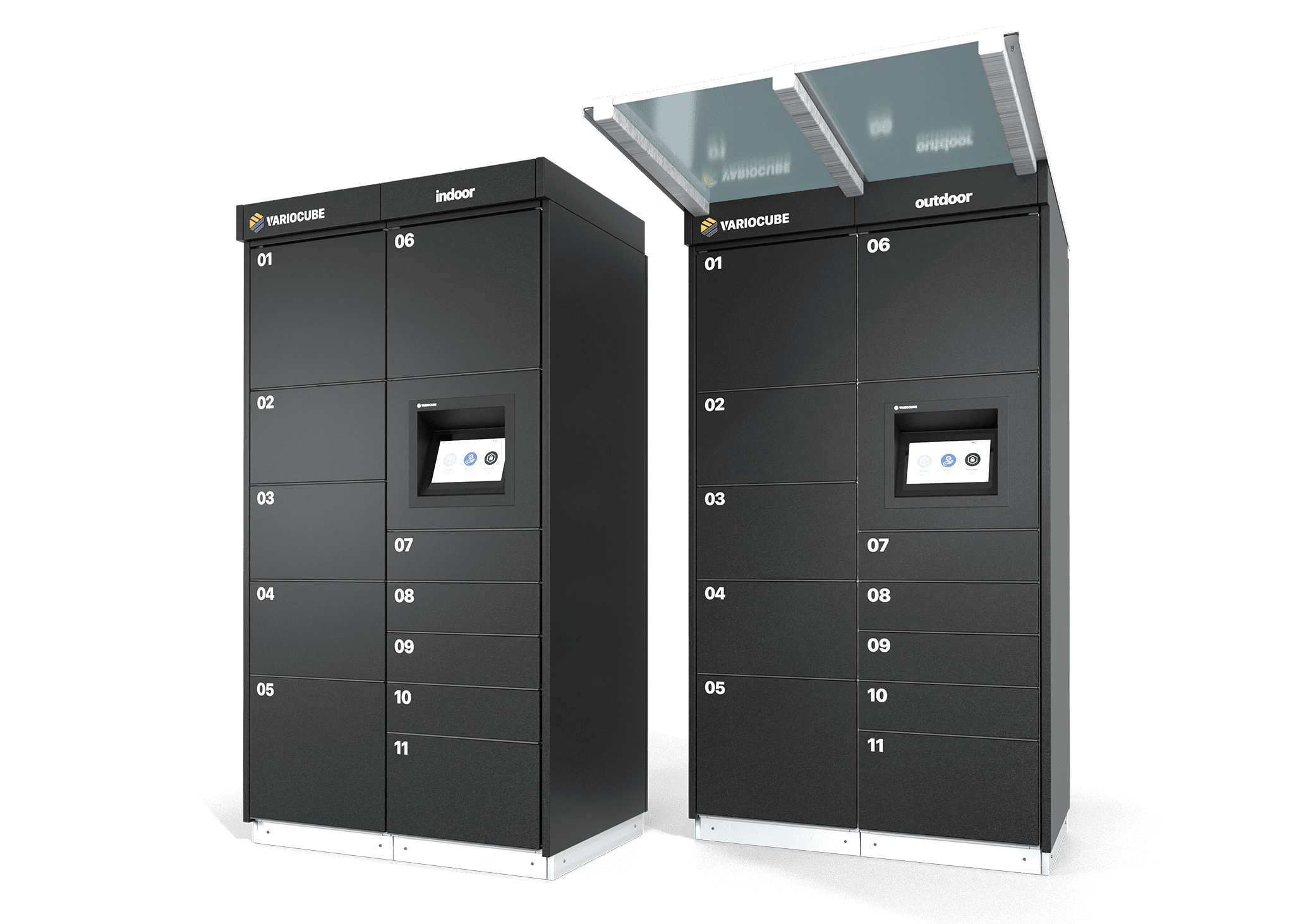 Cloud Software. Secure and efficient.
With our cloud solution, you reduce costs compared to on-premises solutions. The security of your data and the up-to-dateness of the software is increased by the professional support of the ISO 27001 certified data centre. 
Cloud solutions are affected by disruptions much less frequently or, if the worst comes to the worst, they are remedied very quickly. They do not have to place an additional burden on their IT and save personnel and working time.
You get a secure, AES256 encrypted, reliable and cost-effective solution.
Interfaces to your systems.
Thanks to our open interfaces (API), the smart lockers can be integrated into existing software solutions, e.g. ERP, CRM and shop systems, employee databases and much more.
Cloud-based, microservice architecture is:
Scalable – it can be scaled horizontally at any time.

 

Reliable – Essential services are distributed across multiple sites or closely monitored.
Up-to-date – through our continuous delivery process based on Kanban, all our customers are always up to date.
Secure – AES256 encryption enables secure data transmission and prevents the opening of compartments by third parties.