Internal mail distribution with LogisticsCube.
Optimise mailroom processes with the help of optimise processes around the mailroom with the help of smart locker systems.
With the Variocube LogisticsCube application in combination with smart lockers, you can handle internal mail distribution, goods distribution, incoming mail and parcels as well as dispatch.
Thanks to the temporally decoupled and secure transfer by means of a smart locker, it is possible to offer efficient and cost-effective internal logistics even in times of home offices and desk sharing.
With an API, our LogisticsCube application can be fully integrated into your processes. Alternatively, you can also use the system as a stand-alone solution to best support your internal mail distribution and other processes.
The LogisticsCube application is already in use at many companies and has been continuously developed from customer requirements. This ensures a very high level of practicality and efficiency in the processes.
Particularly in growing companies with a constantly changing structure and number of employees, the question of how letters and parcels can be distributed in the future arises again and again. Our software and hardware offers you a decisive advantage here: it is smart, flexible and versatile.



























Advantages for your processes.
Institute of Science and Technology Austria makes consignment and material transfer processes fit for the future.
The Institute of Science and Technology Austria (ISTA) in Klosterneuburg / Lower Austria has been conducting cutting-edge research in the disciplines of physics, mathematics, computer science and life sciences since 2006. For the steadily increasing number of parcel deliveries, the institute relies on locker systems and software solutions from Variocube to receive and distribute them internally in an efficient and traceable manner.
Reduce effort, save time and increase security in internal mail distribution.
Through the comprehensive analysis of your existing solutions and processes in the area of internal mail distribution, we can adapt the LogisticsCube APP precisely to your requirements. The combination of software and smart locker systems offers them a wide range of solutions and possible application scenarios, from simple reception to distribution to employees, recording and digitisation. Through the interfaces, we can directly access employees and location data, thus avoiding duplicate maintenance and saving time and costs.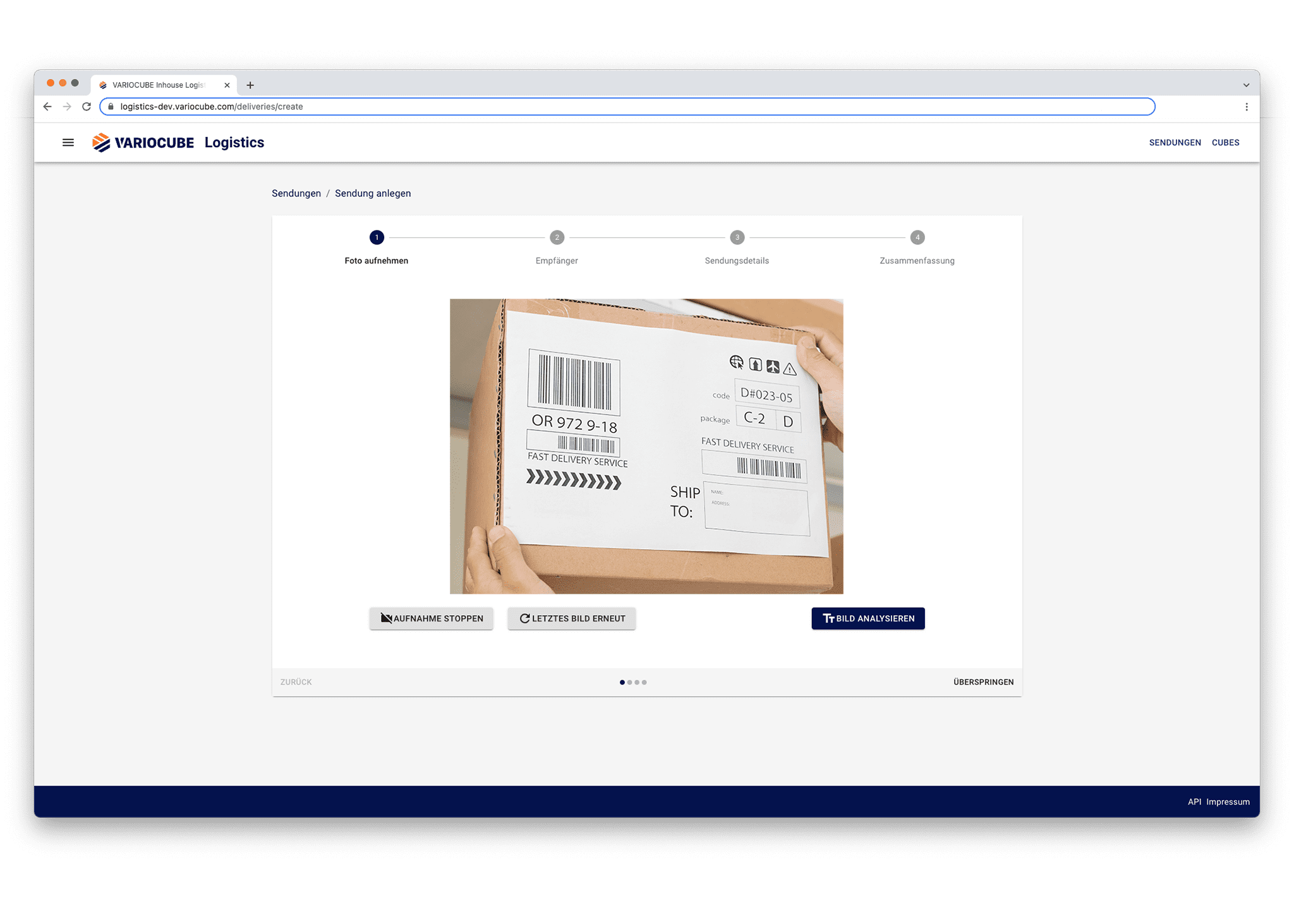 Capture & deliver incoming mail and packages with OCR.
Items are received at your mailroom and captured using a camera and OCR (optical character recognition) software. They are then taken by your employees to the appropriate locker facility and deposited. By collecting all deliveries in the facilities, routes for mailroom employees are optimized, thus reducing costs and CO2 emissions. The mail is collected using a one-time delivery code or the employee ID card.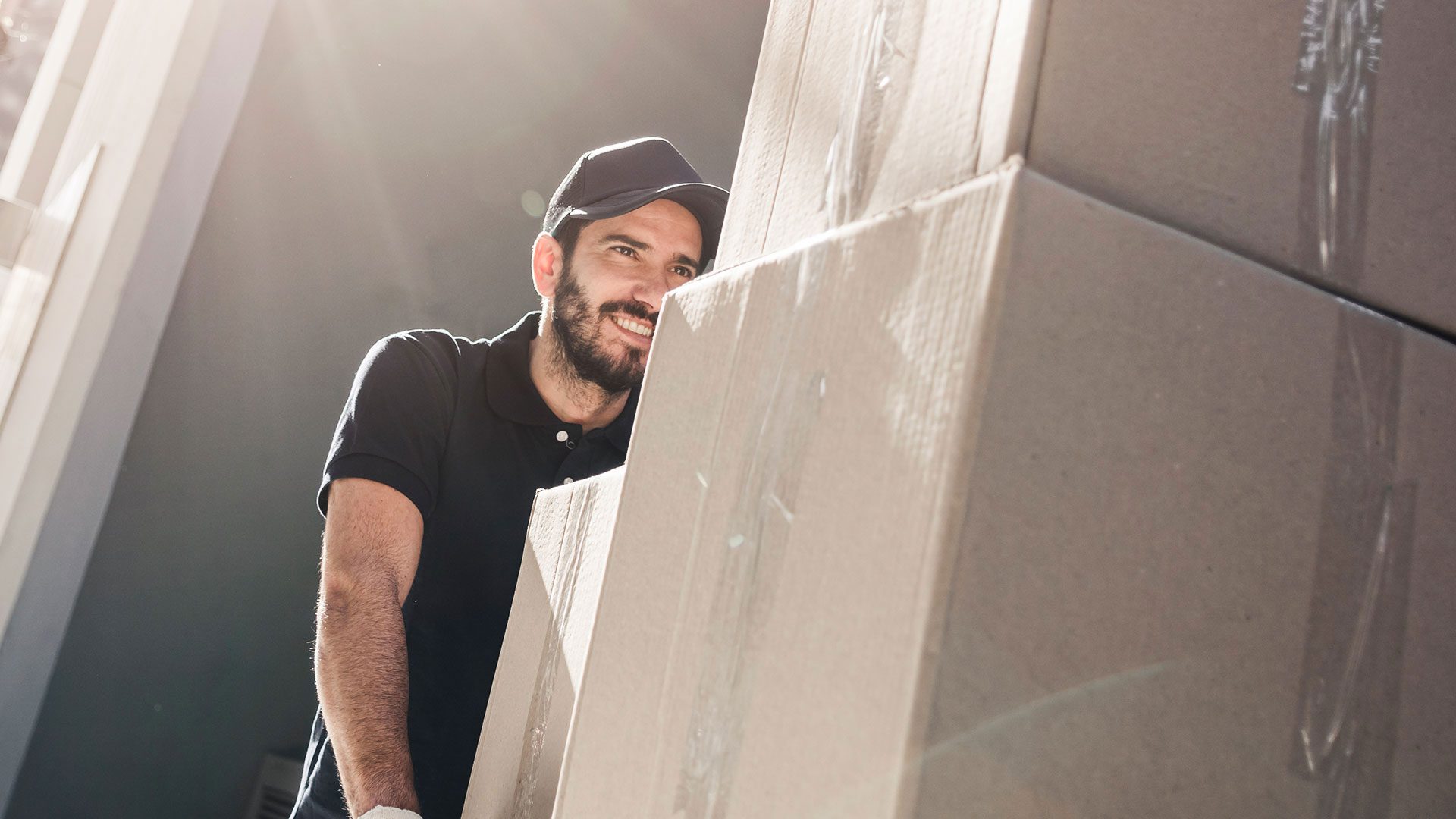 Interne Postverteilung und Pakethandling
Internal mail distribution and parcel dispatch to colleagues or departments can also be implemented in a time-dependent manner with one or more locker systems and the LogisticsCube app.
By means of an interface in your ActiveDirectory or other employee databases, items can be announced in our system and then deposited in a locker. The mailroom then simply transfers the items to the appropriate locker and automatically notifies the recipient via e-mail or SMS.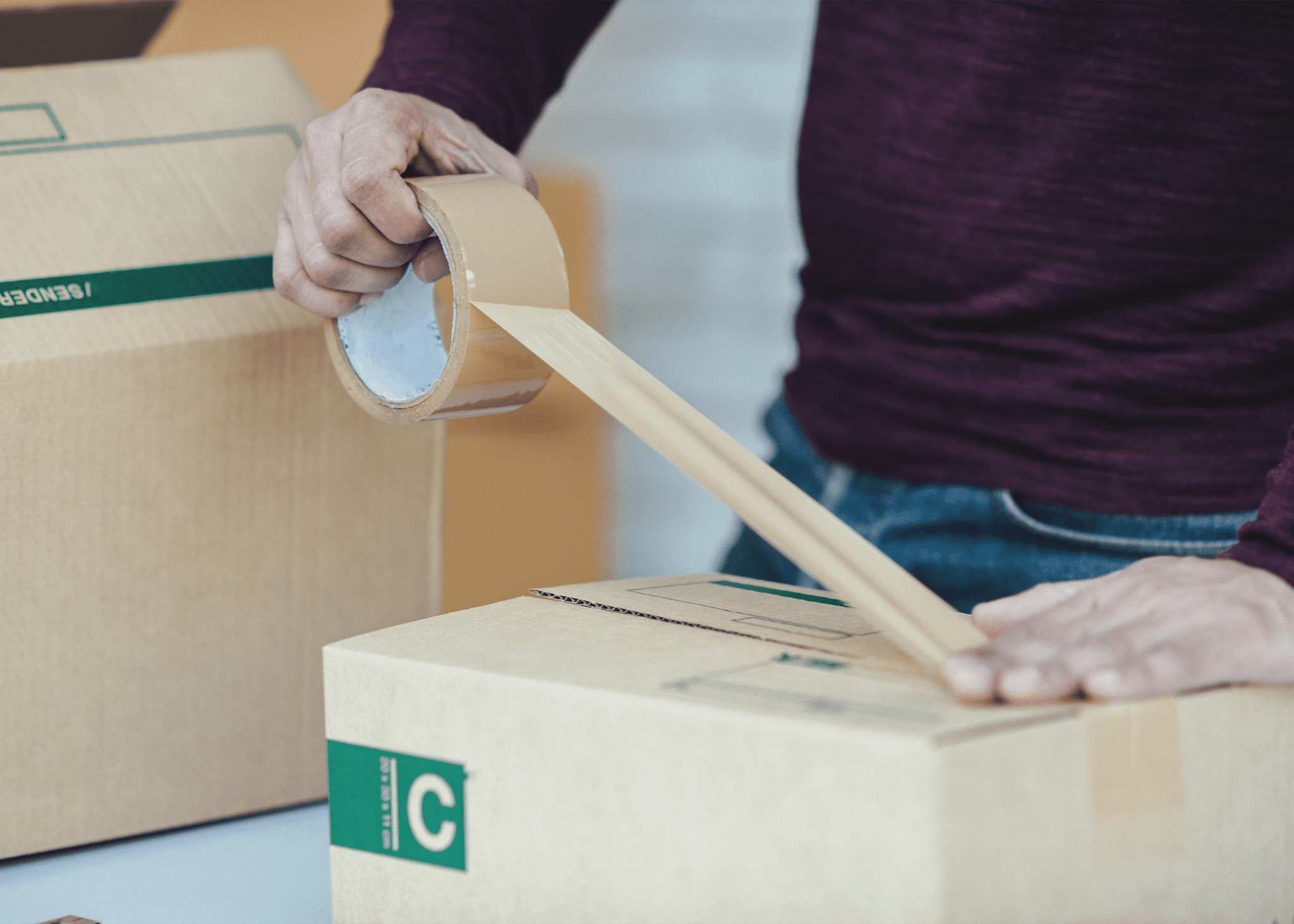 Outbound and returns processes.
Not only is it possible to receive items via the system, but also to dispatch them. The shipment is simply entered in the system and deposited in the locker system; labeling and handover to the shipping service provider is handled by the mailroom. Returns are registered in the portal and processed centrally.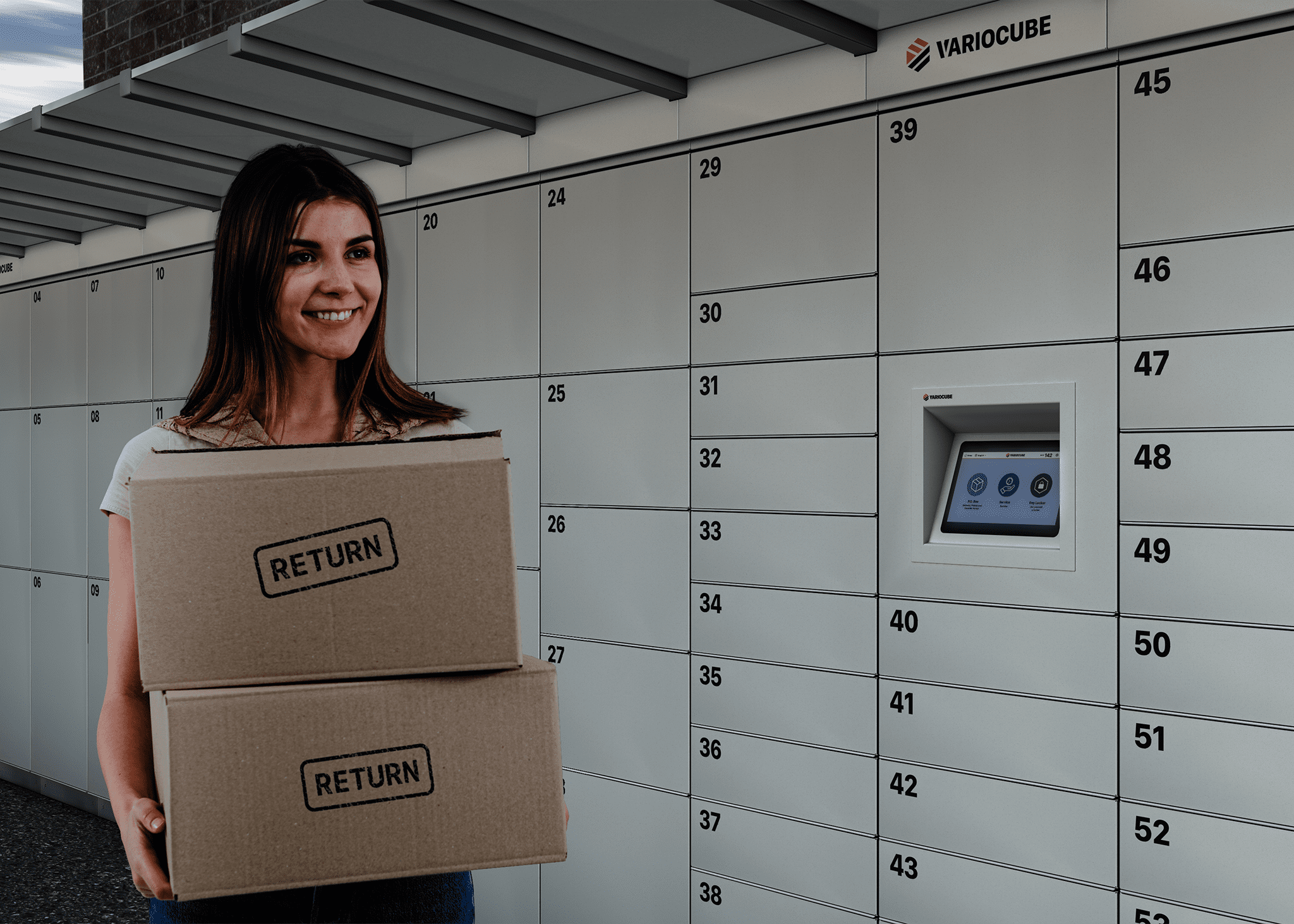 Secure transfer to the recipient.
By sending the notification directly to the recipient or using the employee ID card, you ensure that only authorised persons can receive the consignment. This way, hazardous materials or expensive equipment can only be removed by the authorised recipient. This increases the security of internal mail distribution and ensures that only the recipient can accept an item.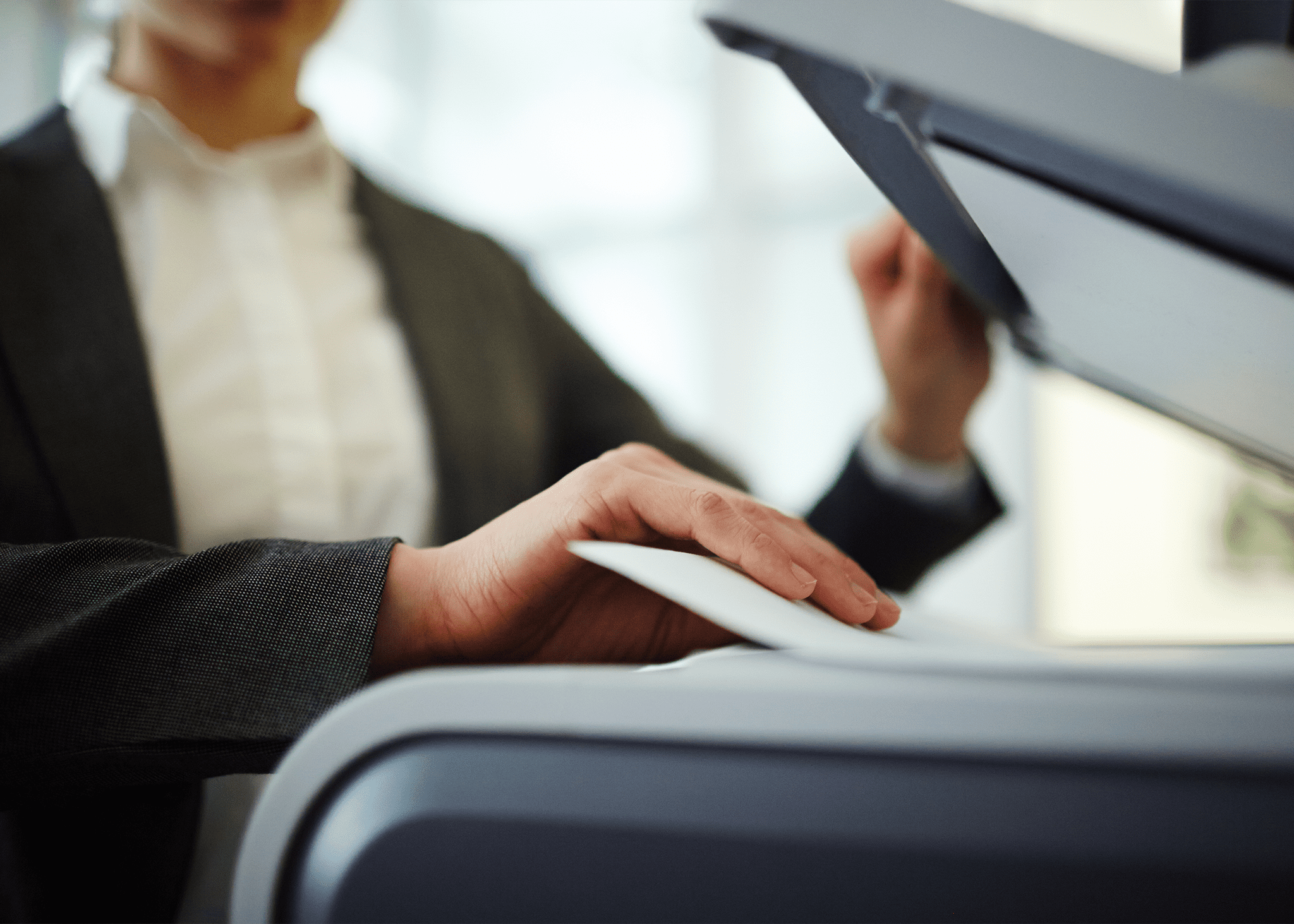 Digitisation of letters.
In addition to handing over items, there is also the option of digitizing letters in collaboration with a scanning service provider and sending them to the recipient by e-mail. If the original is still needed, it can simply be taken from the archive using the timestamp.
Sign up for a free online demo today and experience our smart solutions first hand.
OCR (Optical Character Recognition) Label recognition.
Automated process reduce the time and effort required for data entry.
Automation is finding its way into many areas of a company, and can also significantly simplify processes in the mailroom. Recipients can be easily captured using OCR recognition of address labels.
The partially automated process of address entry saves time, as manual entry in form fields is no longer necessary. In addition, sources of error are reduced because typing errors are avoided. If readability problems do occur due to damaged labels or illegible writing, the consignment is identified in the system for manual reworking.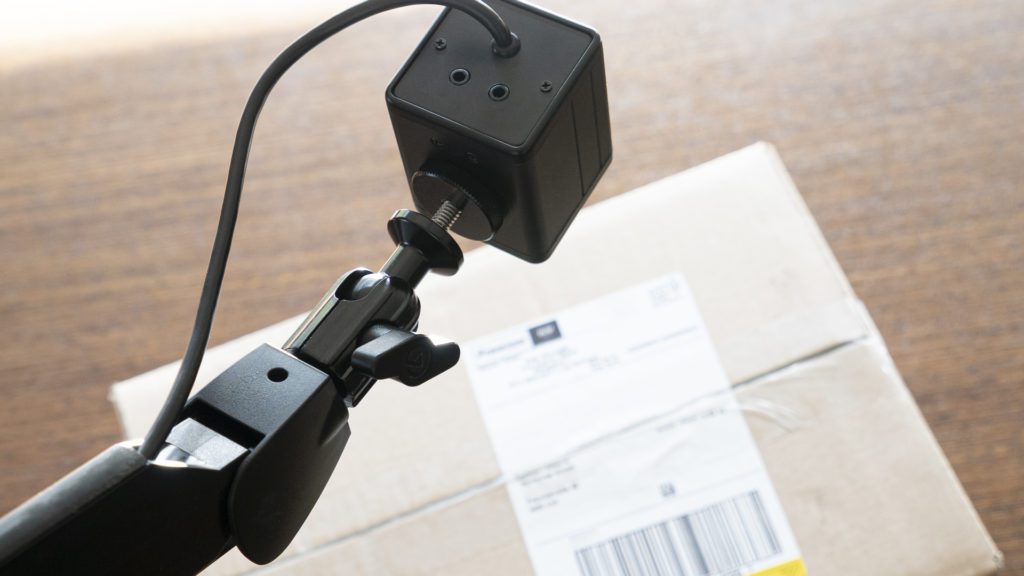 Automatic assignment of internal receivers.
The link to their ActiveDirectory or to others Employee databases enables the automatic creation of a delivery slip or label, which is attached to the item. With the generated barcode, the item can then be booked into the appropriate system. The collector receives a shipment notification and a pick-up code. This effectively saves costs and further optimises processes in the entire delivery and reception process.
Always deliver successfully.
Avoid multiple deliveries in internal mail distribution and optimise routes.
In many Corporates it is part of everyday life that mailroom staff have to go from department to department or from person to person in order to deliver letters, parcels or internal mail.
This requires an enormous amount of time for the internal distribution of mail, delivery trolleys have to be loaded and then pushed through sometimes narrow corridors. If a colleague cannot be found, the item is picked up and returned to the post office for another delivery attempt. This causes enormous personnel and transport costs, and the time required is immense. 
With smart locker systems and Variocube's field-proven software, these internal mail distribution scenarios are a thing of the past.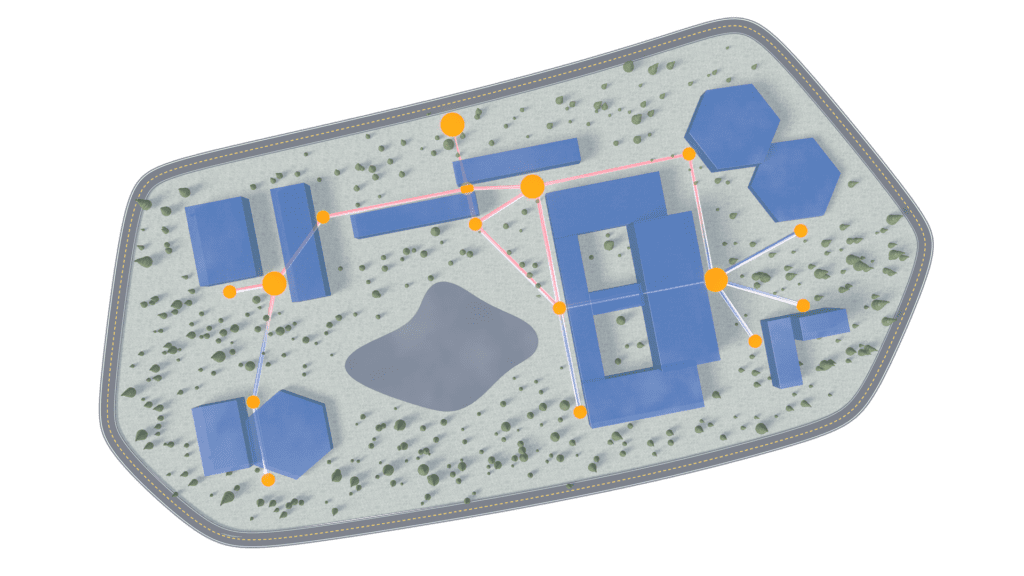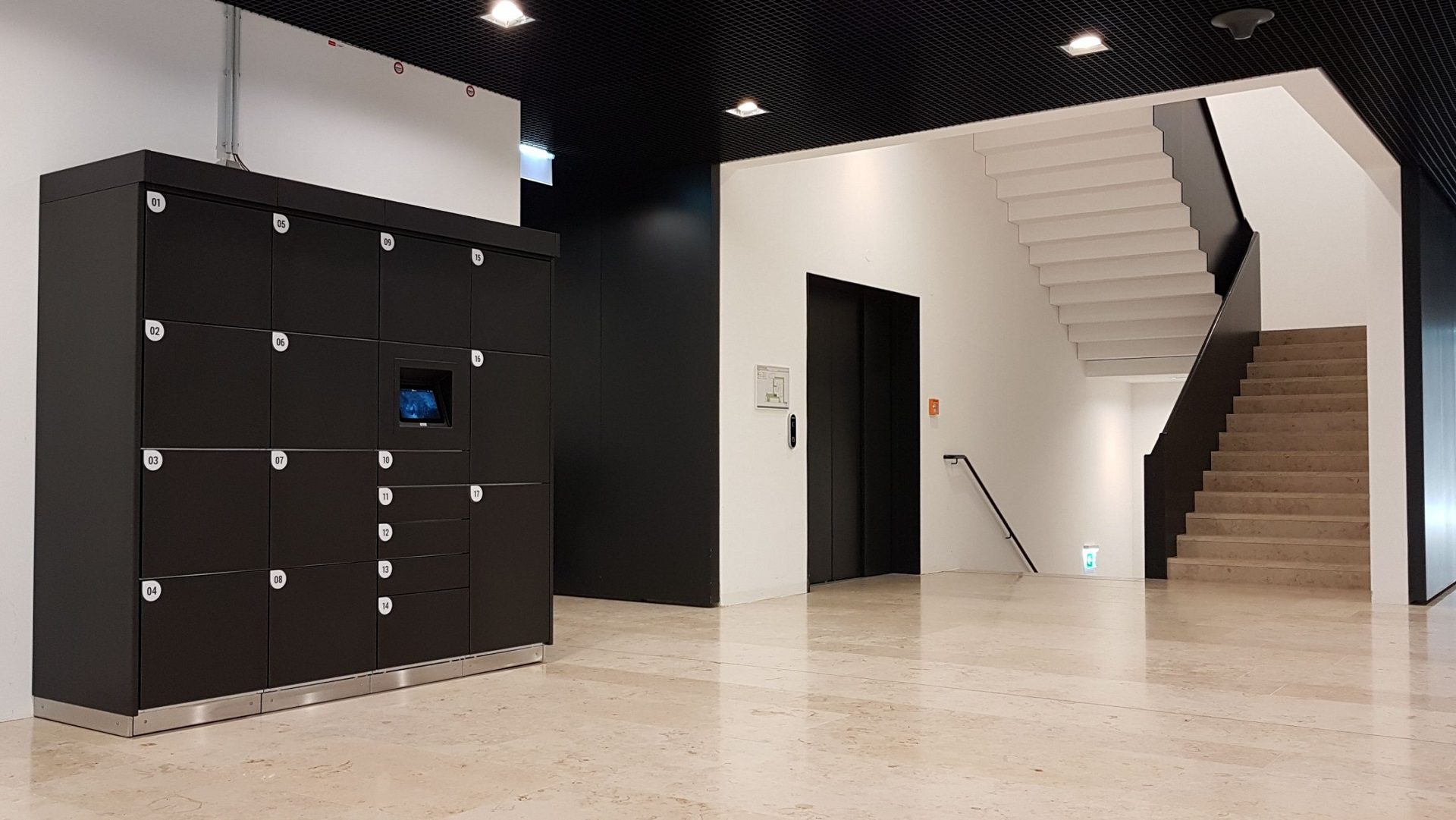 Correct positioning shortens delivery routes.
Smart locker systems are positioned at highly frequented and central locations in or in front of the building. For example, in the foyer, near the staff entrances, on circulation areas such as corridors, on the individual floors or departments.
Employees in the mailroom store the items in the corresponding system, and colleagues can now pick them up at any time on their way to work or after a break. Retrofitting locker systems is easy, all you need is a 230V power connection and access to the internet via LAN or LTE.
Desk sharing and home office: decouple delivery/collection in terms of time
Modern work concepts such as desk sharing, home office or remote work often complicate the internal distribution of mail even more. Employees are rarely to be found in the office or no longer have a fixed assigned seat. In order to remedy this, a mailbox can be smart locker system The transmission can be received from Variocube at any time without a time limit.
With the unique pickup code, which is sent directly to the relevant person, or with the employee ID card, the items can only be removed by the recipient. This increases security, especially for confidential documents or hazardous materials. In addition, an unchangeable log is created and stored in the background.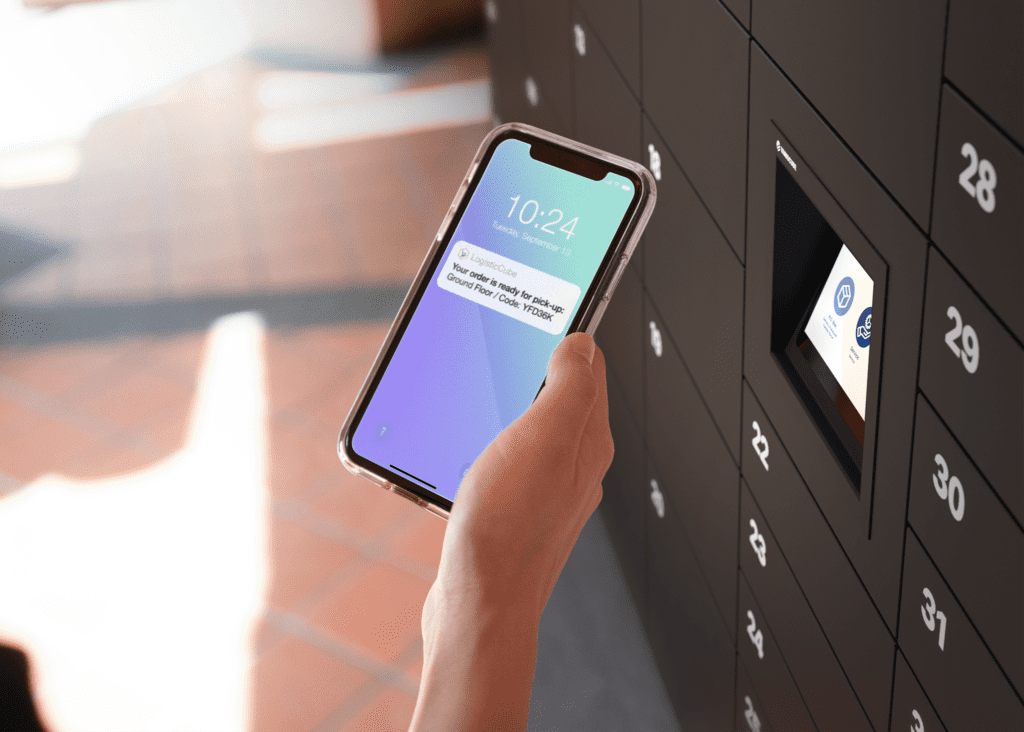 Reliable software solutions.
Variocube specializes in interdisciplinary SaaS Solutions with a strong focus on modular and customizable cabinet systems. To this end, we draw on our 20 years of know-how. The development of our own software solutions, high-quality cabinet systems and the cooperation with other manufacturers makes us an innovation leader. We deliver turn-key or customized solutions for your micro-logistics hub challenges.
Solutions for companies and office buildings
Smart locker systems can fulfil numerous tasks in companies that go beyond internal mail distribution. As personal lockers for employees to collect goods and equipment, as a mail and parcel station in the office building and much more. Due to the versatility of our hardware and software, there are (almost) no limits.
Locker systems - flexible, versatile and modular.
A locker system is composed of several modules, so the system can be perfectly matched to your individual requirements. You thus have the appropriate compartment sizes and the correct total number of compartments.

Our innovative, flexible locker systems are designed and manufactured to the highest quality standards. This means you get a durable, resistant locker system with a long service life and low service costs.