Internal mail distribution with LogisticsCube.
Optimise mailroom processes with the help of optimise processes around the mailroom with the help of smart locker systems.
With the Variocube LogisticsCube application and smart lockers, you can make your company's internal mail distribution and dispatch more secure, efficient and time-dependent. Through the API, our LogisticsCube application can be fully integrated into your processes, or you can use the solution stand-alone and build your processes from scratch. Especially in growing companies, the question of how letters and parcels can be distributed in the future arises again and again. Our software and hardware offers you the decisive advantage.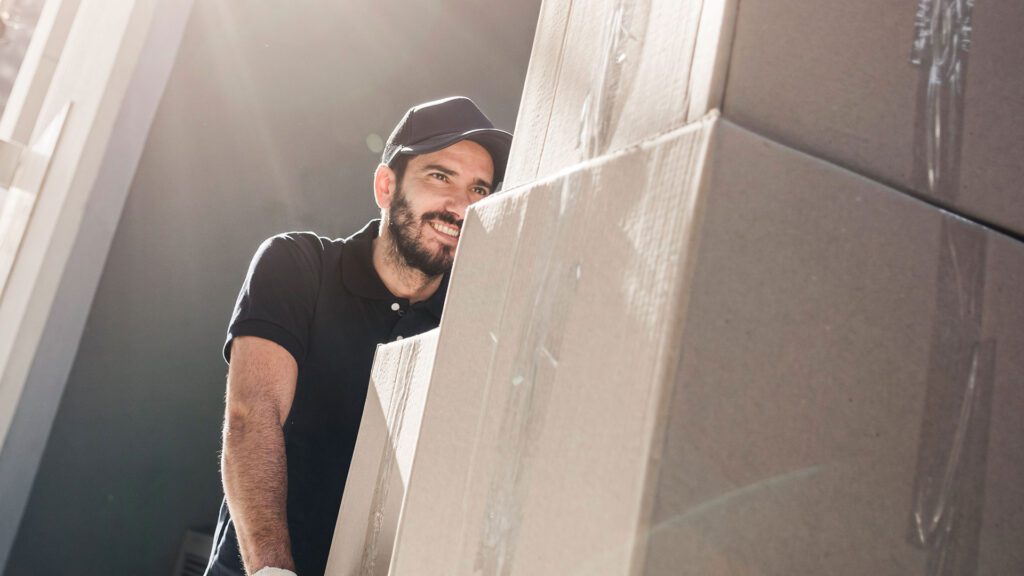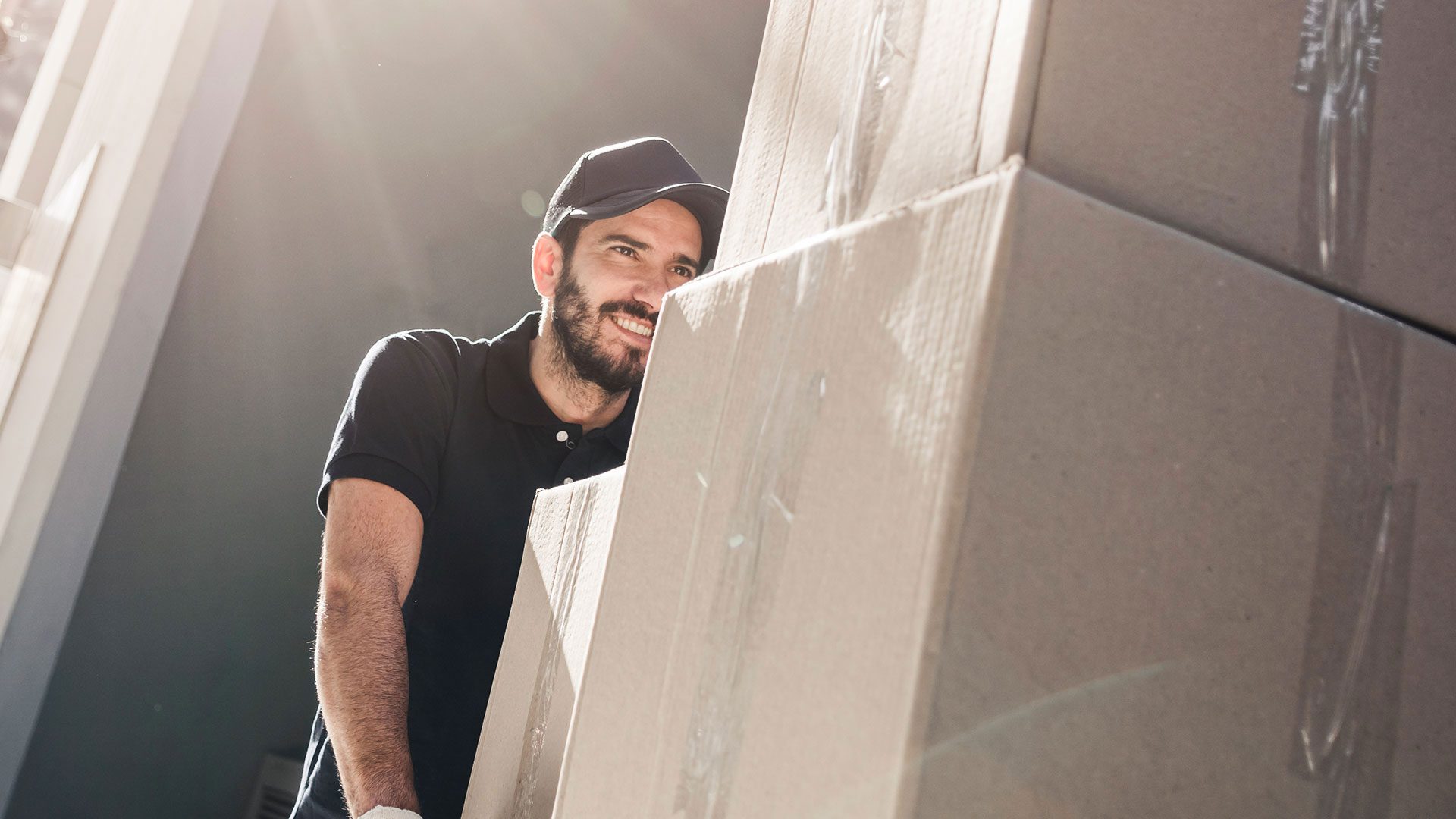 Solutions for companies and office buildings
Smart locker systems can perform numerous tasks in companies. As personal lockers for employees to pick up goods and equipment, as an internal mail station in the office building and much more. Due to the versatility of our hardware and software, there are (almost) no limits.
Advantages for your processes.
Reduce effort, save time and increase security in internal mail distribution.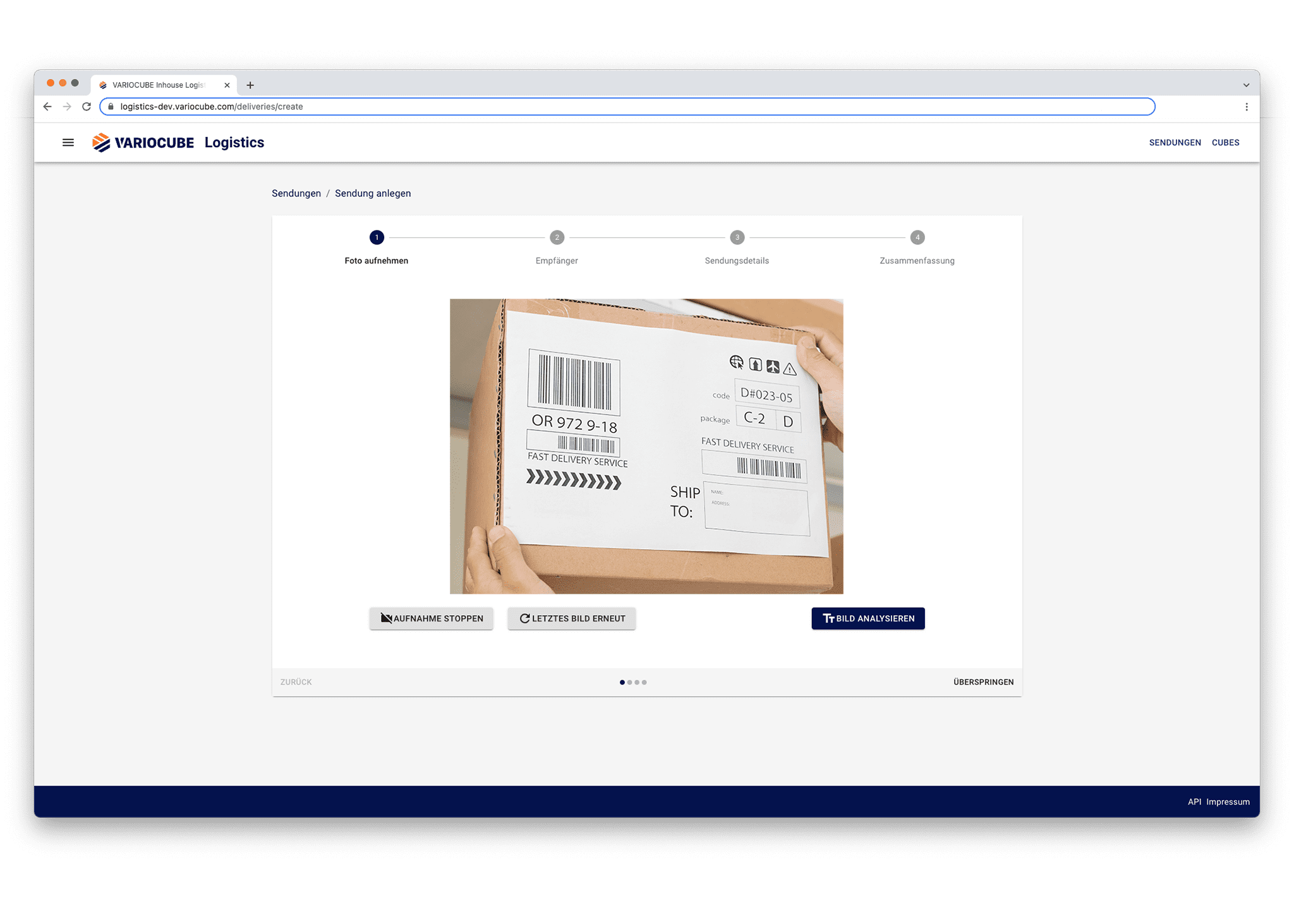 Label recognition via OCR.
With a stand-alone solution, the first step is to capture the consignment with all the relevant data using a camera and an OCR solution and enter it into the system. A barcode is then created and the item can be taken to the appropriate locker. Afterwards, the recipient(s):in receives a notification.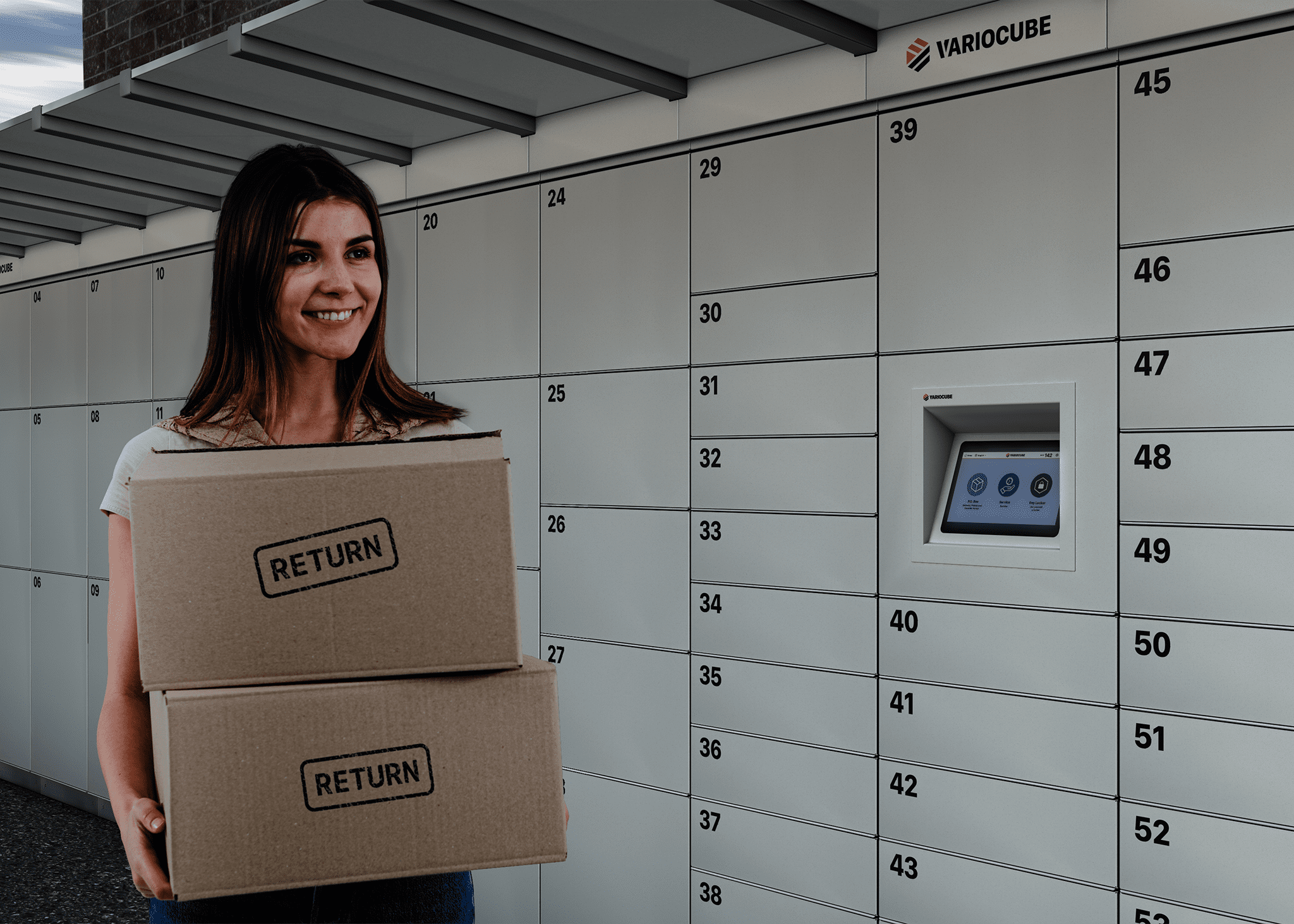 Secure transfer to the recipient.
By sending the notification directly to the recipient or using the employee ID card, you ensure that only authorised persons can receive the consignment. This means that hazardous materials or expensive equipment can only be removed by the authorised recipient.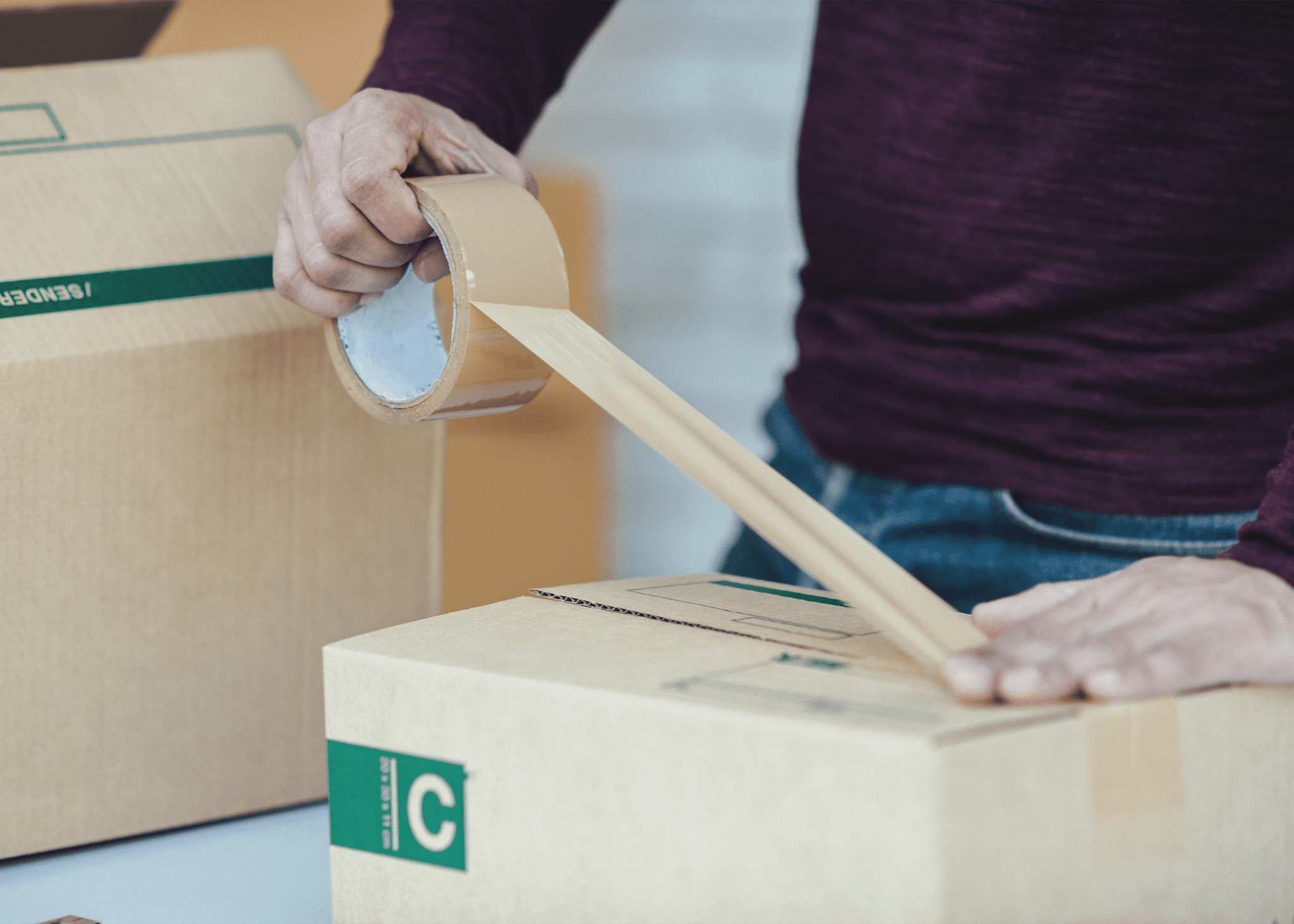 Inbound and outbound processes.
Not only is it possible to receive items via the system, but also to dispatch them. The consignment is simply recorded in the system and deposited in the cube; labelling and handover to the shipping service provider is handled by the post office.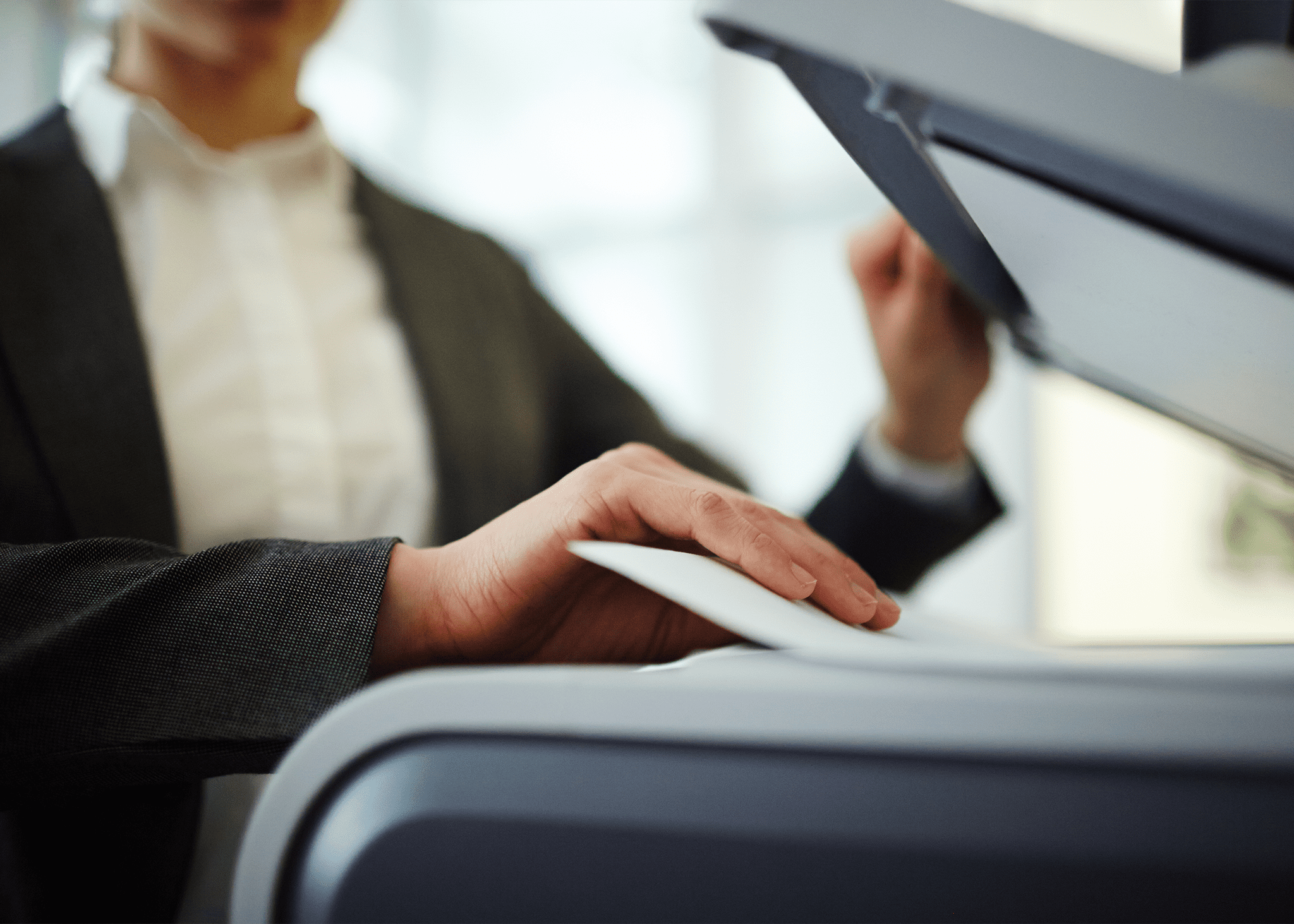 Digitisation of letters.
In addition to handing over items, it is also possible to scan letters using Mailroom Solution and send them to the recipient by e-mail. If the original is still needed, it can simply be removed from the archive using the timestamp.
Sign up for a free online demo today and experience our smart solutions first hand.
The process from acceptance to handover.

The consignment is delivered and captured by one of our employees using OCR software and a barcode is created.
The consignment is placed in the appropriate locker.
Die Abholbenachrichtigung wird versandt
Collection with a pick-up code or employee ID card.