Interne Postverteilung mit LogisticCube.
Optimise mailroom processes with the help of optimise processes around the mailroom with the help of smart locker systems.
Mit der Variocube LogisticCube Anwendung in Verbindung mit smarten Schließfächern können Sie die interne Postverteilung, Warenverteilung, den Post- und Paketeingang sowie den Versand abwickeln.
Durch die zeitlich entkoppelte und sichere Übergabe mittels eines Smart-Lockers, gelingt es auch in Zeiten von Homeoffice und Desksharing eine effiziente und kostengünstige interne Logistik anzubieten.
Mit einer API lässt sich unsere LogisticCube Anwendung vollständig in Ihre Prozesse integrieren. Alternativ können sie das System auch als Stand-alone-Lösung einsetzen und so Ihre interne Postverteilung und andere Prozesse bestmöglich unterstützen.
The LogisticCube application is already in use at many companies and has been continuously developed from customer requirements. This ensures a very high level of practicality and efficiency in the processes.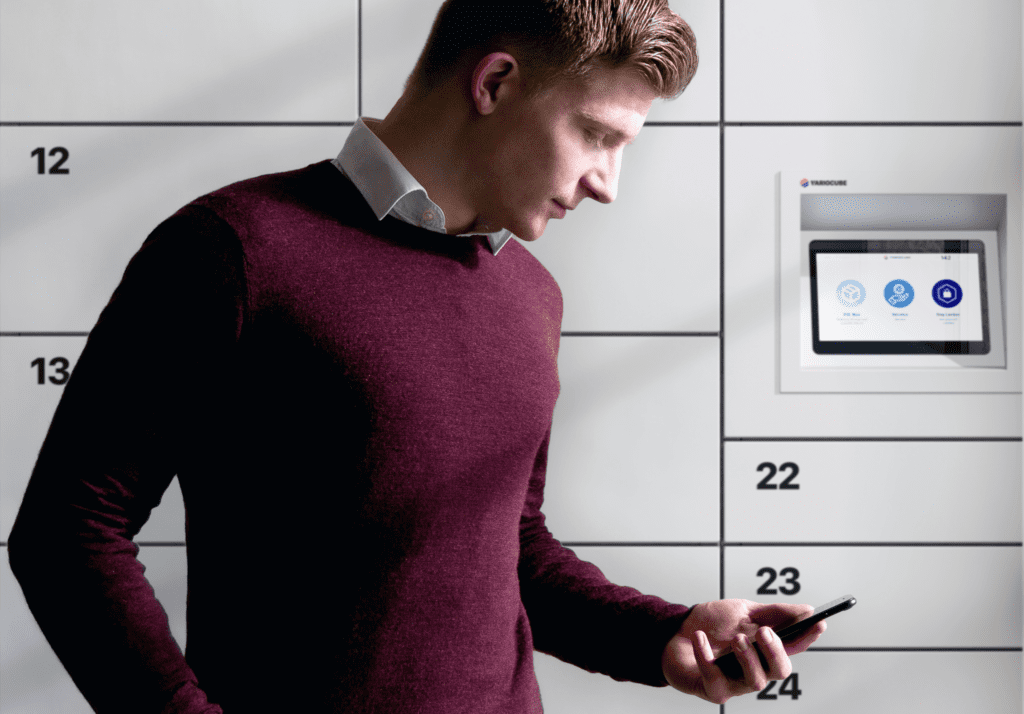 Particularly in growing companies with a constantly changing structure and number of employees, the question of how letters and parcels can be distributed in the future arises again and again. Our software and hardware offers you a decisive advantage here: it is smart, flexible and versatile.
Advantages for your processes.
Reduce effort, save time and increase security in internal mail distribution.
Durch die umfassende Analyse ihrer bestehenden Lösungen und Prozesse im Bereich der internen Postverteilung können wir die LogisticCube APP genau auf ihre Anforderungen anpassen. Dabei bietet ihnen die Kombination aus Software und smarten Schließfachsystemen eine Vielzahl an Lösungen und möglichen Anwendungsszenarien von bloßem Empfang bis hin zur Verteilung an Mitarbeiter, Erfassung und Digitalisierung. Durch die Schnittstellen können wir direkt auf Mitarbeiter und Standortdaten zugreifen, so wird eine Doppelpflege vermieden und es werden Zeit und Kosten gespart.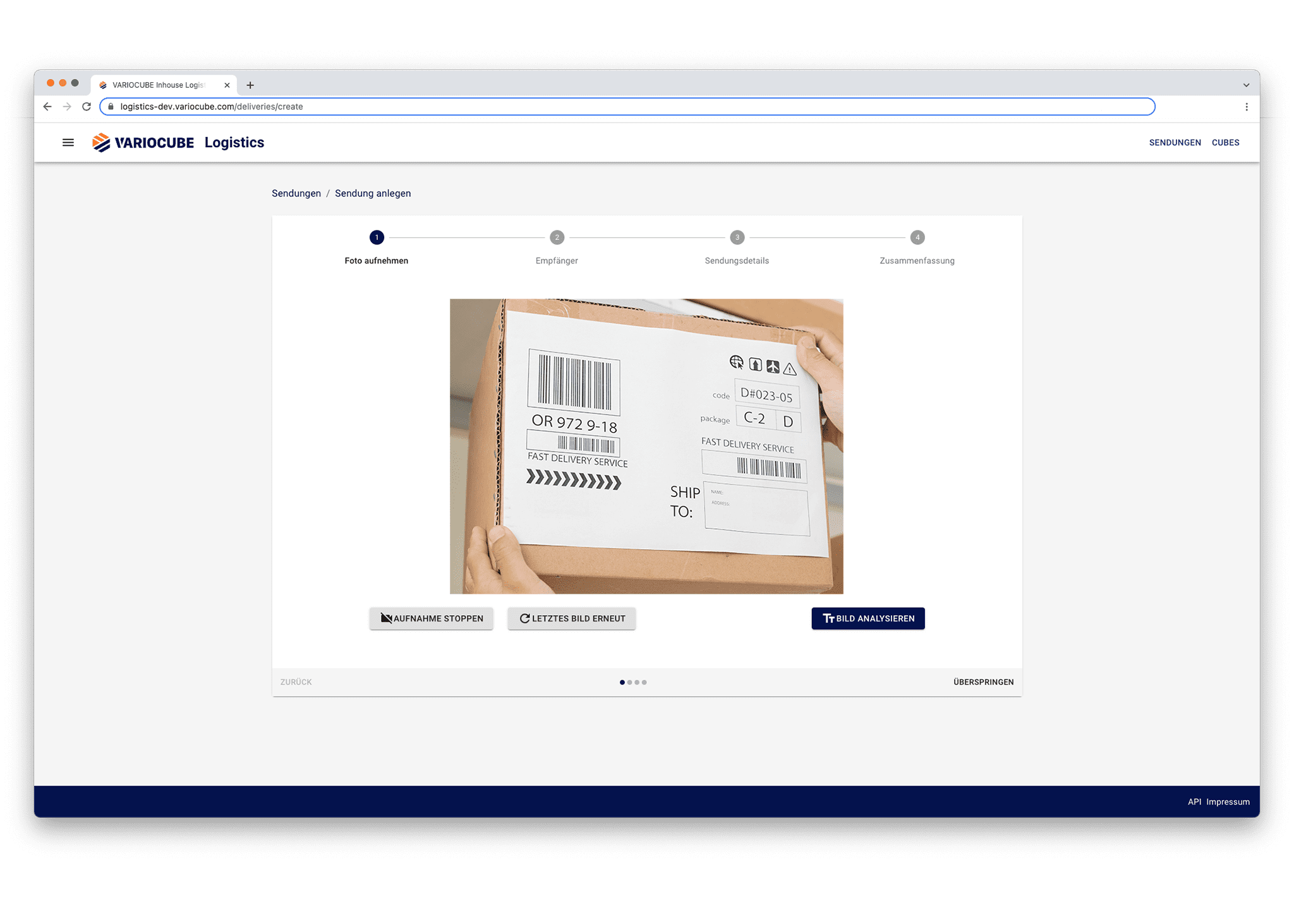 Capture & deliver incoming mail and packages with OCR.
Items are received at your mailroom and captured using a camera and OCR (optical character recognition) software. They are then taken by your employees to the appropriate locker facility and deposited. By collecting all deliveries in the facilities, routes for mailroom employees are optimized, thus reducing costs and CO2 emissions. The mail is collected using a one-time delivery code or the employee ID card.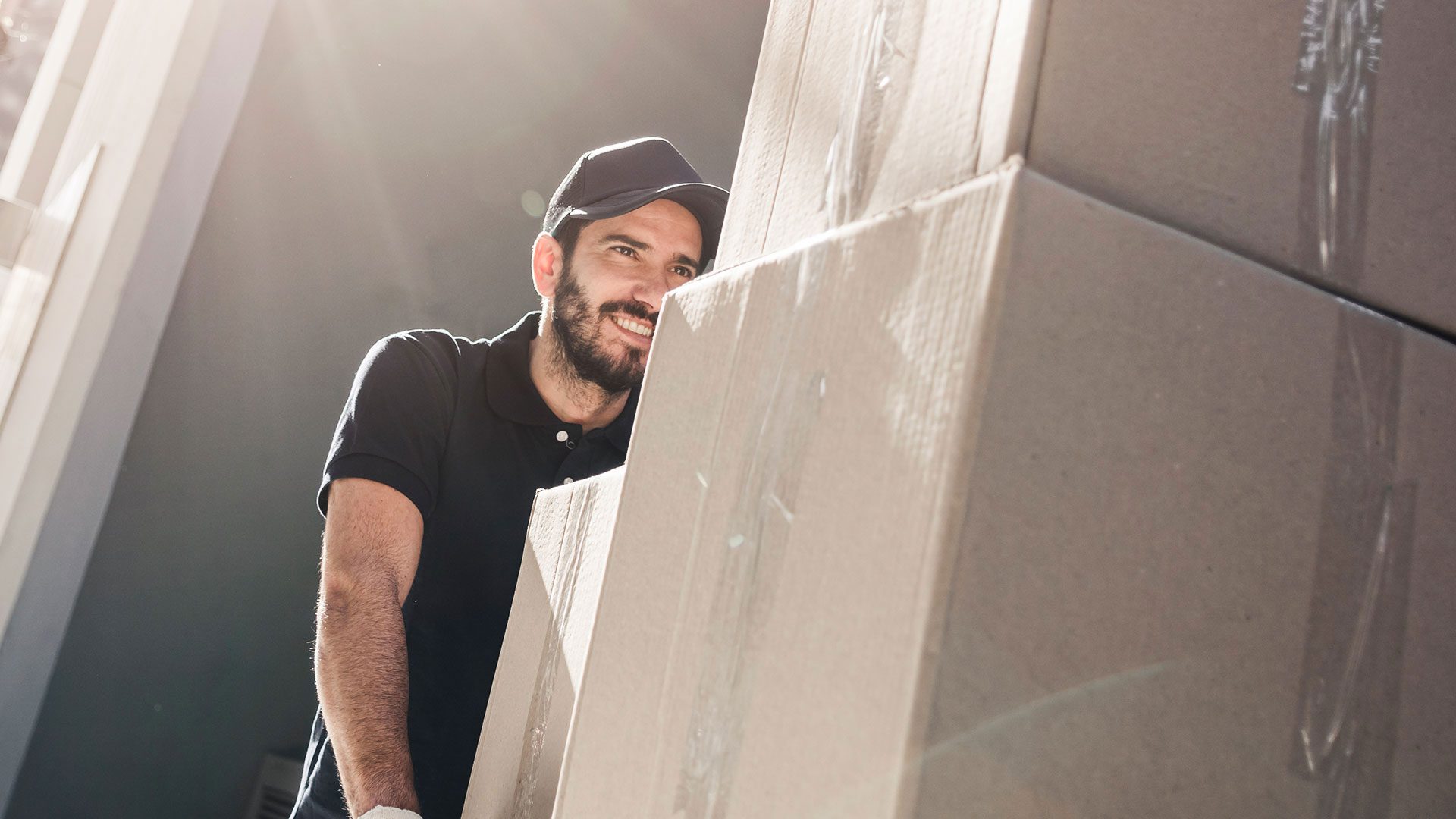 Interne Postverteilung und Pakethandling
Der interne Postverteilung und Paketversand an Kolleginnen und Kollegen oder Abteilungen kann ebenfalls zeitlich entkoppelt mit einer oder mehreren Schließfachanlagen und der LogisticCube App realisiert werden.
Mittels Schnittstelle in ihr ActiveDirectory oder andere Mitarbeiterdatenbanken können in unserem System Sendungen angekündigt und anschließend in einem Fach hinterlegt werden. Die Poststelle lagert diese dann nur mehr in die zutreffende Schließfachanlage um und benachrichtigt den Empfänger automatisch via E-Mail oder SMS.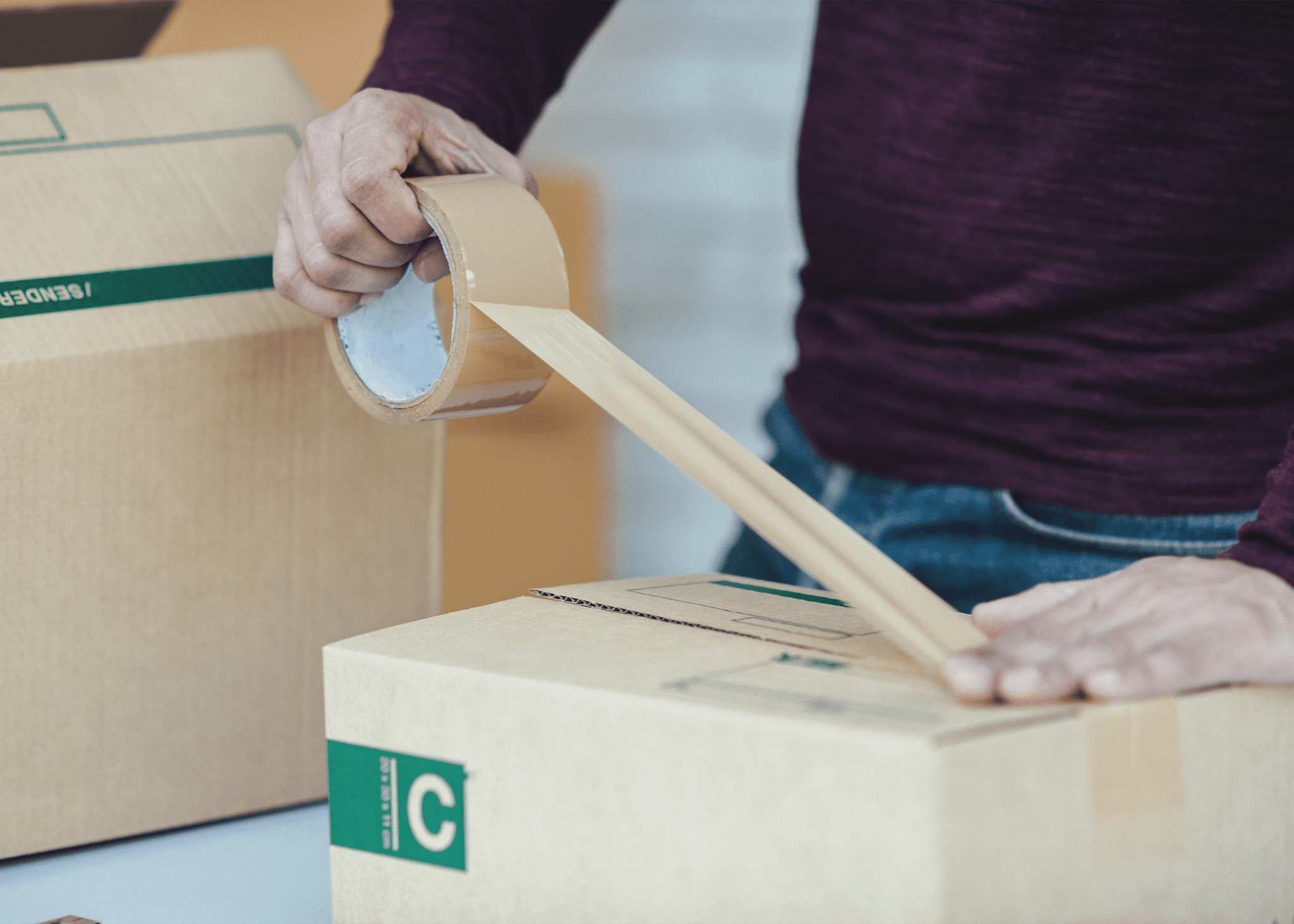 Outbound und Retouren Prozesse.
Not only is it possible to receive items via the system, but also to dispatch them. The shipment is simply entered in the system and deposited in the locker system; labeling and handover to the shipping service provider is handled by the mailroom. Returns are registered in the portal and processed centrally.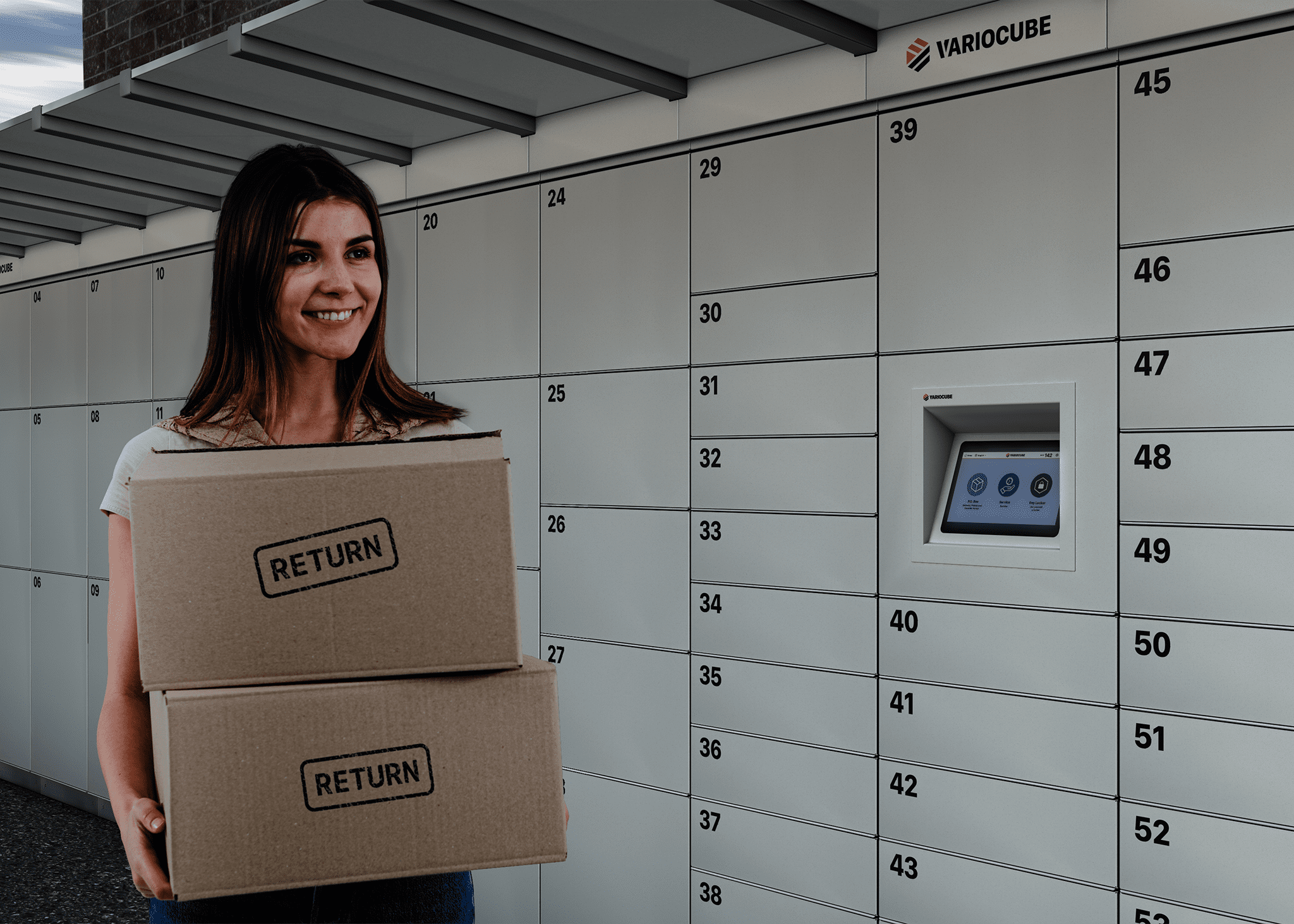 Secure transfer to the recipient.
Durch den Versand der Benachrichtigung direkt an den Empfänger oder dem Verwenden des Mitarbeiterausweises stellen Sie sicher, dass nur autorisierte Personen die Sendung entgegennehmen können. So können Gefahrenstoffe oder teures Equipment nur vom berechtigten Empfänger entnommen werden. Damit wird die sicherheit der internen Postverteilung erhöht und sichergestellt das nur der Empfänger eine Sendung entgegennehmen kann.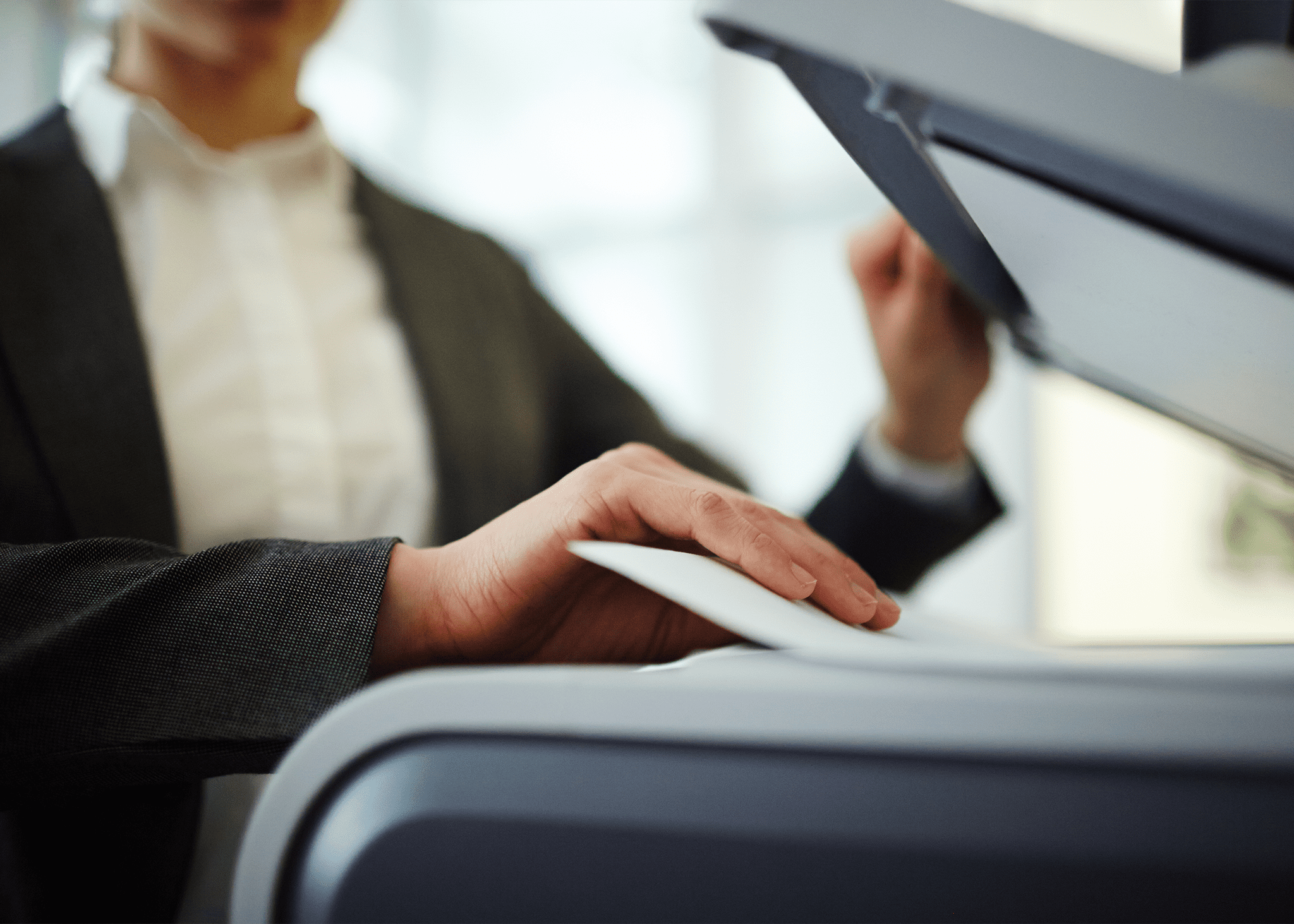 Digitisation of letters.
In addition to handing over items, there is also the option of digitizing letters in collaboration with a scanning service provider and sending them to the recipient by e-mail. If the original is still needed, it can simply be taken from the archive using the timestamp.
Sign up for a free online demo today and experience our smart solutions first hand.
OCR (Optische Texterkennung) Erkennung von Labels.
Automated process reduce the time and effort required for data entry.
Automatisierung hält in vielen Unternehmensbereichen Einzug, so kann diese auch Prozesse im Mailroom deutlich vereinfachen. Mittels OCR Erkennung der Adresslabels können Empfänger unkompliziert erfasst werden.
Der so teilautomatisierte Prozess der Adresserfassung spart Zeit, da ein händisches Eintragen in Formularfelder entfällt. Zusätzlich werden Fehlerquellen reduziert, da Tippfehler vermieden werden. Sollten doch Probleme bei der Lesbarkeit aufgrund von beschädigten Labels oder unleserlicher Schrift auftreten, wird die Sendung im System zur händischen Nachbearbeitung ausgewiesen.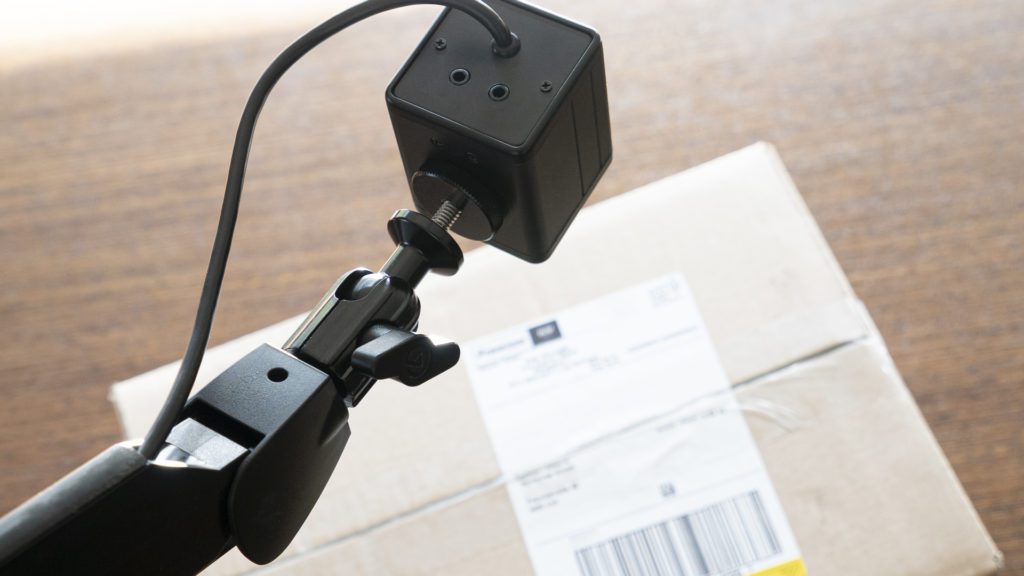 Automatic assignment of internal receivers.
Die Anknüpfung an ihr ActiveDirectory oder an andere Mitarbeiterdatenbanken ermöglicht ein automatisches Erstellen eines Zustelllaufzettels oder Labels, welches der Sendung beigelegt wird. Mit dem generierten Barcode kann die Sendung dann in die passende Anlage eingebucht werden. Der oder die Kolleg:in erhält eine Sendungsankündigung und einen Abholcode. So werden im gesamten Zustell- und Empfangsprozess effektiv Kosten gespart und Prozesse weiter optimiert.
Always deliver successfully.
Mehrfachzustellungen bei der internen Postverteilung vermeiden und Routen optimieren.
In vielen Corporates ist es gelebter Alltag, dass die Mitarbeiter:innen der Poststelle von Abteilung zu Abteilung oder von Person zu Person gehen müssen um Briefe, Pakete oder interne Sendungen Zustellen zu können.
Hierbei fällt ein enormer Zeitaufwand für die interne Postverteilung an, Zustellwägen müssen beladen und anschließend durch teils enge Gänge geschoben werden. Ist dann ein Kollege oder Kollegin nicht anzutreffen wird die Sendung wieder mitgenommen und findet den Weg zurück in die Poststelle für einen erneuten Zustellversuch. Dies verursacht enorme Personal- und Transportkosten, der Zeitaufwand ist immens. 
Mit smarten Schließfachanlagen und der praxiserprobten Software von Variocube gehören diese Szenarien der internen Postverteilung der Vergangenheit an.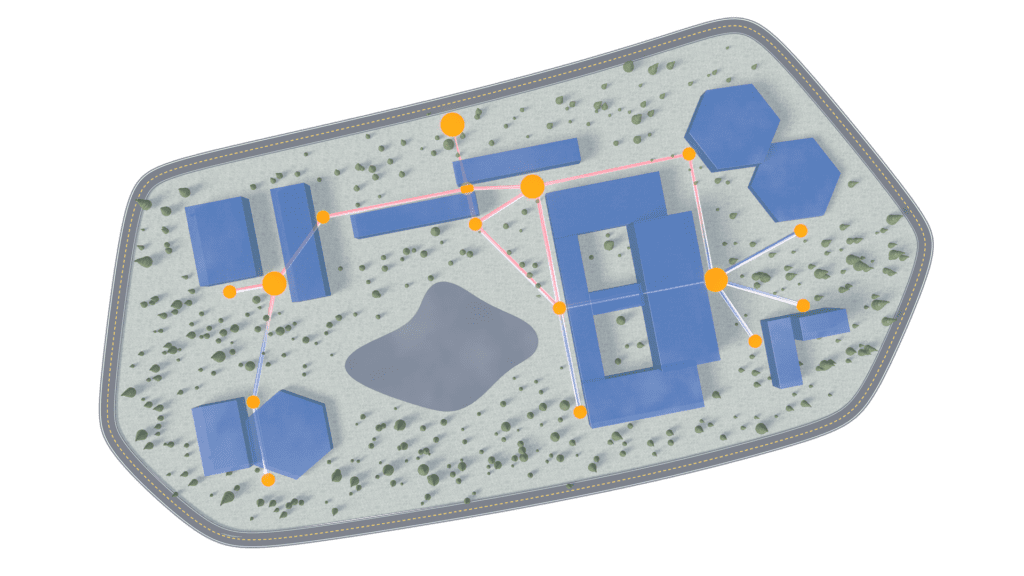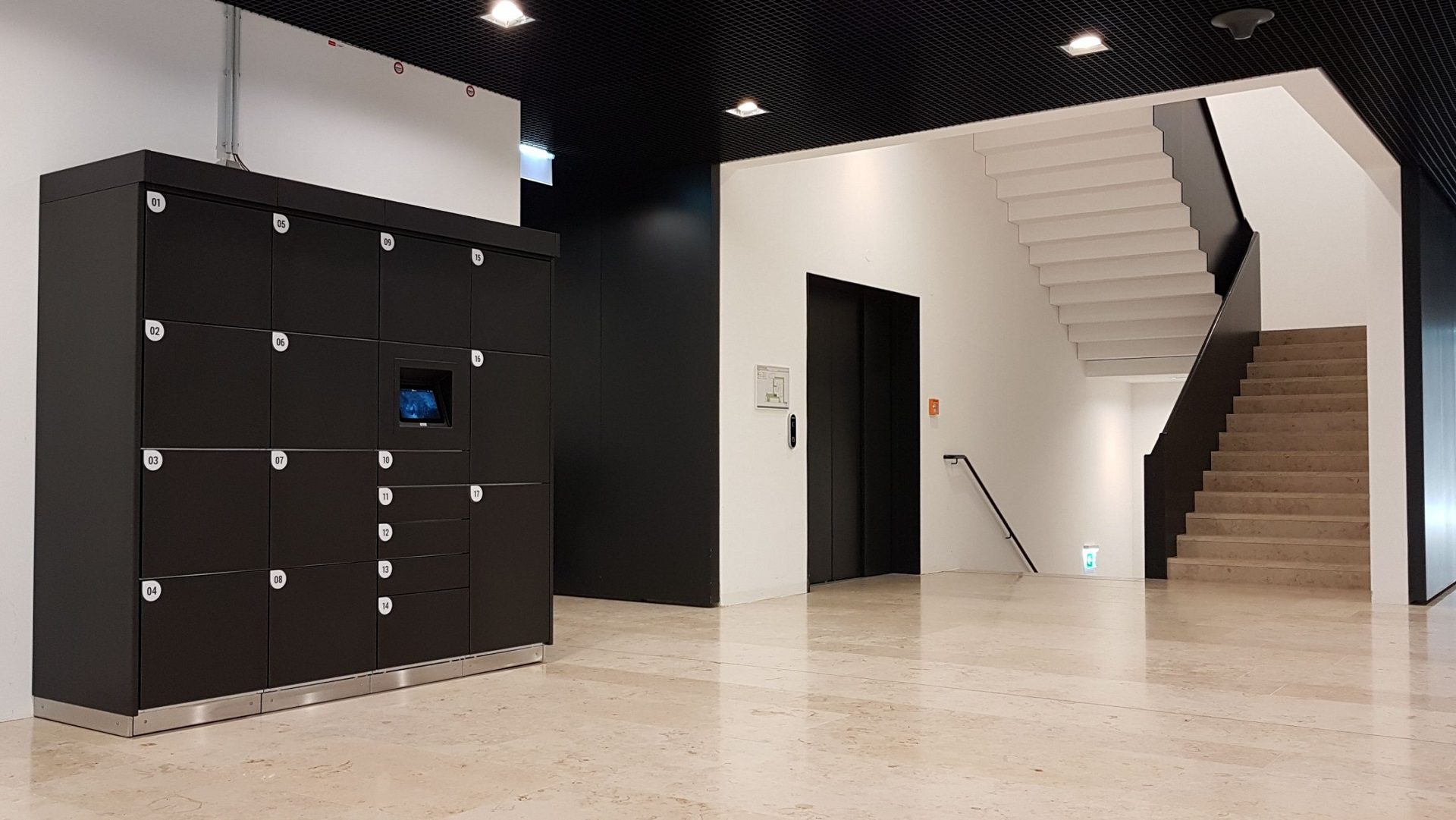 Correct positioning shortens delivery routes.
Smarte Schließfachanlagen werden an stark frequentierten und zentralen Orten im oder vor dem Gebäude positioniert. Zum Beispiel im Foyer, nahe den Mitarbeiter-Eingängen, auf Verkehrsflächen wie Gängen, in den einzelnen Stockwerken oder Abteilungen.
Mitarbeiter der Poststelle lagern in der entsprechenden Anlage die Sendungen ein, Kolleginnen und Kollegen können diese nun jederzeit am Weg zum Arbeitsplatz oder nach einer Pause abholen. Eine nachträgliche Installation von Schließfachanlagen ist ein Leichtes, sie benötigen nur einen 230V Stromanschluss und Zugang zum Internet via LAN oder LTE.
Desk sharing and home office: decouple delivery/collection in terms of time
Durch moderne Arbeitskonzepte wie Desksharing, Homeoffice oder Remote-Work wird die interne Postverteilung oft nochmals verkompliziert. Mitarbeiter sind seltener im Büro anzutreffen oder haben gleich keinen fix zugeordneten Sitzplatz mehr. Um hier Abhilfe zu schaffen, kann mit einer smarten Schließfachanlage von Variocube die Sendung jederzeit zeitlich entkoppelt entgegengenommen werden.
With the unique pickup code, which is sent directly to the relevant person, or with the employee ID card, the items can only be removed by the recipient. This increases security, especially for confidential documents or hazardous materials. In addition, an unchangeable log is created and stored in the background.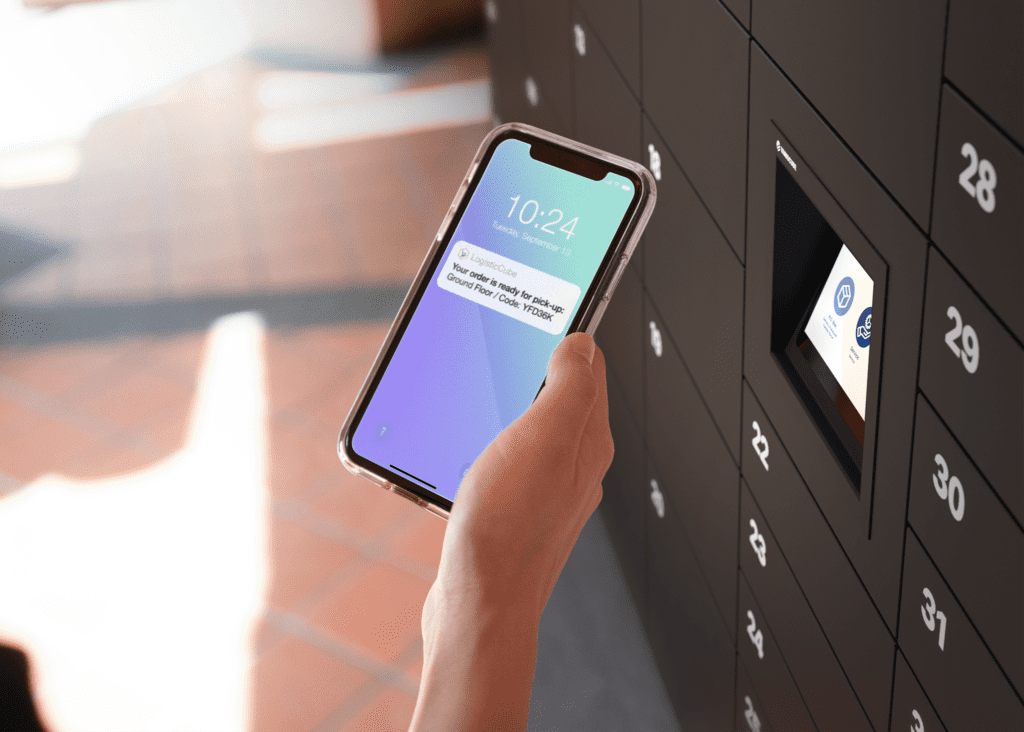 Reliable software solutions.
Variocube specializes in interdisciplinary SaaS Solutions with a strong focus on modular and customizable cabinet systems. To this end, we draw on our 20 years of know-how. The development of our own software solutions, high-quality cabinet systems and the cooperation with other manufacturers makes us an innovation leader. We deliver turn-key or customized solutions for your micro-logistics hub challenges.
Solutions for companies and office buildings
Smarte Schließfachanlagen können in Unternehmen zahlreiche Aufgaben erfüllen welche über die interne Postverteilung hinaus gehen. Als persönliche Spinde für Mitarbeiter:innen zur Waren- und Equipmentabholung, als Post- und Paketstation im Bürogebäude und vieles mehr. Durch die vielseitige Einsetzbarkeit unserer Hard– und Software sind (fast) keine Grenzen gesetzt.
Locker systems - flexible, versatile and modular.
A locker system is composed of several modules, so the system can be perfectly matched to your individual requirements. You thus have the appropriate compartment sizes and the correct total number of compartments.

Unsere innovativen, flexiblen Schranksysteme werden nach höchsten Qualitätsstandards konstruiert und gefertigt. Damit erhalten Sie eine langlebige, widerstandsfähige Schließfachanalge mit langer Laufzeit und geringen Serviceaufwand.