SHOP ONLINE, PICK UP LOCALLY
Extend your offer and let the customers decide when they want to pick up their goods.
Retailers who want to increase their reach are increasingly relying on online shops. However, an online shop does not have to replace a brick-and-mortar store! The advantages of a Click & Collect solution are obvious: The separation between offline and online shopping is eliminated, customers can shop online and pick up the goods at the store or shopping mall - whenever they want.
Comfort
Your customers shop conveniently at home or on the go in your online store.
Flexibility - extended opening hours
You and your customers are independent of opening hours!
Integration
Our software can be easily integrated into your ERP system.
Several applications can run on one and the same locker system! Do you have ideas?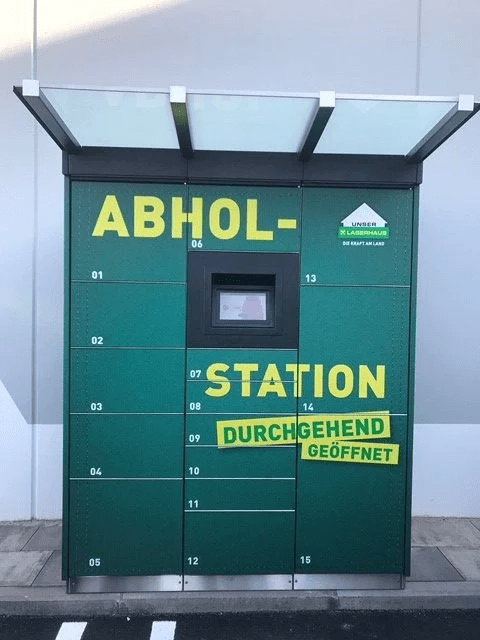 Brick-and-mortar, yet online?
E-Commerce continues to grow immensely. Get your piece of the cake and offer what pure online shops can not: Let your customers pick up their orders on the same day, outside business hours.

Orders that customers have already paid for are stored in a locker by your staff. By entering the customer contact details the system can send a message informing them, that their goods are ready for pick up. The message also contains a pick-up code, with which the customer retrieves their goods from the VARIOCUBE.