MicroLine - compact lockers
Handovers of small items - flexible and cost-effective.
The Variocube MicroLine are compact lockers specially designed for smaller items. The much smaller space requirement facilitates the installation in new buildings as well as retrofitting in buildings.
The locks and electronic components are of industrial quality. The integrated LTE router ensures a secure connection to the cloud. The body and doors are made of powder-coated sheet steel. Operation is via an integrated 7″ touchscreen.
Multi-App - versatile in use:
The MicroLine can be used in many different application scenarios such as Click & Collect, for document transfers, rental lockers, etc. This is made possible by the multi-app capability of all our systems. With the different applications, which can be used individually or in combination, you get exactly the solution you need.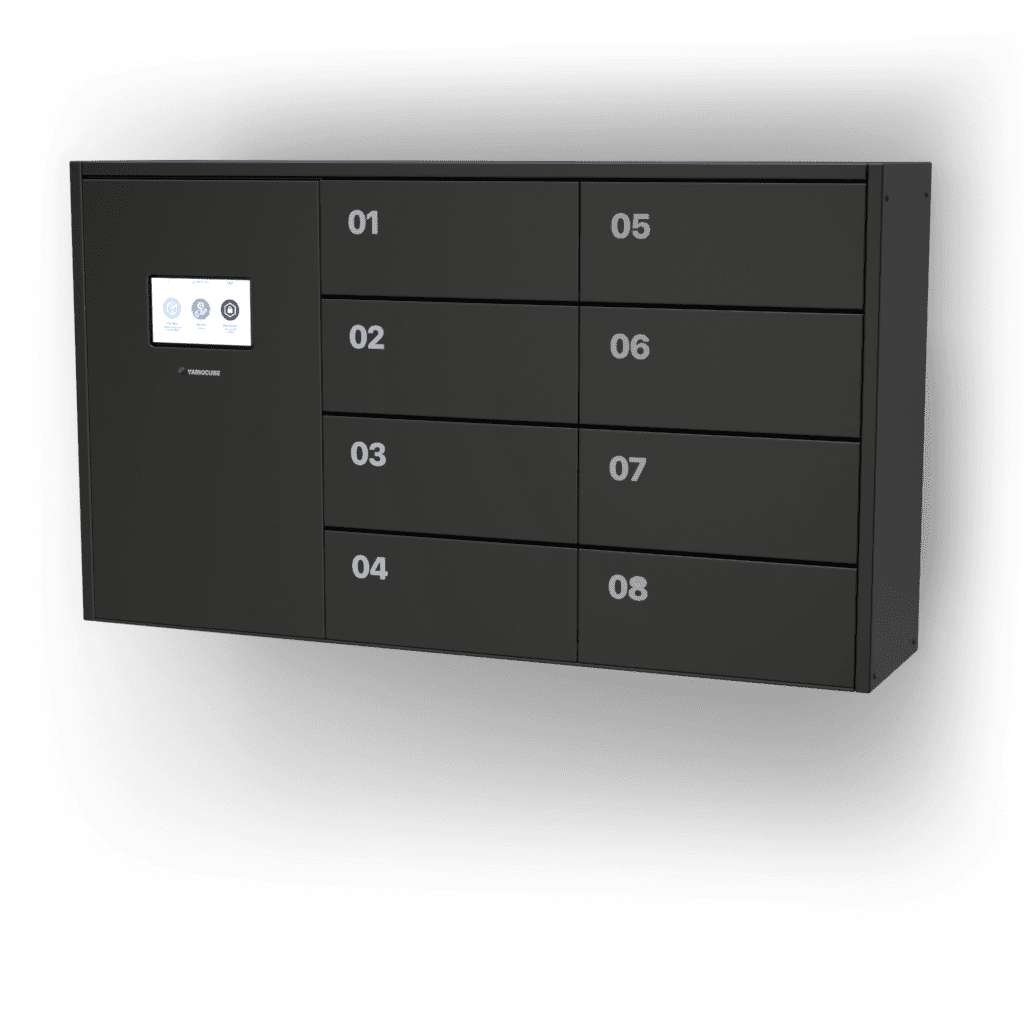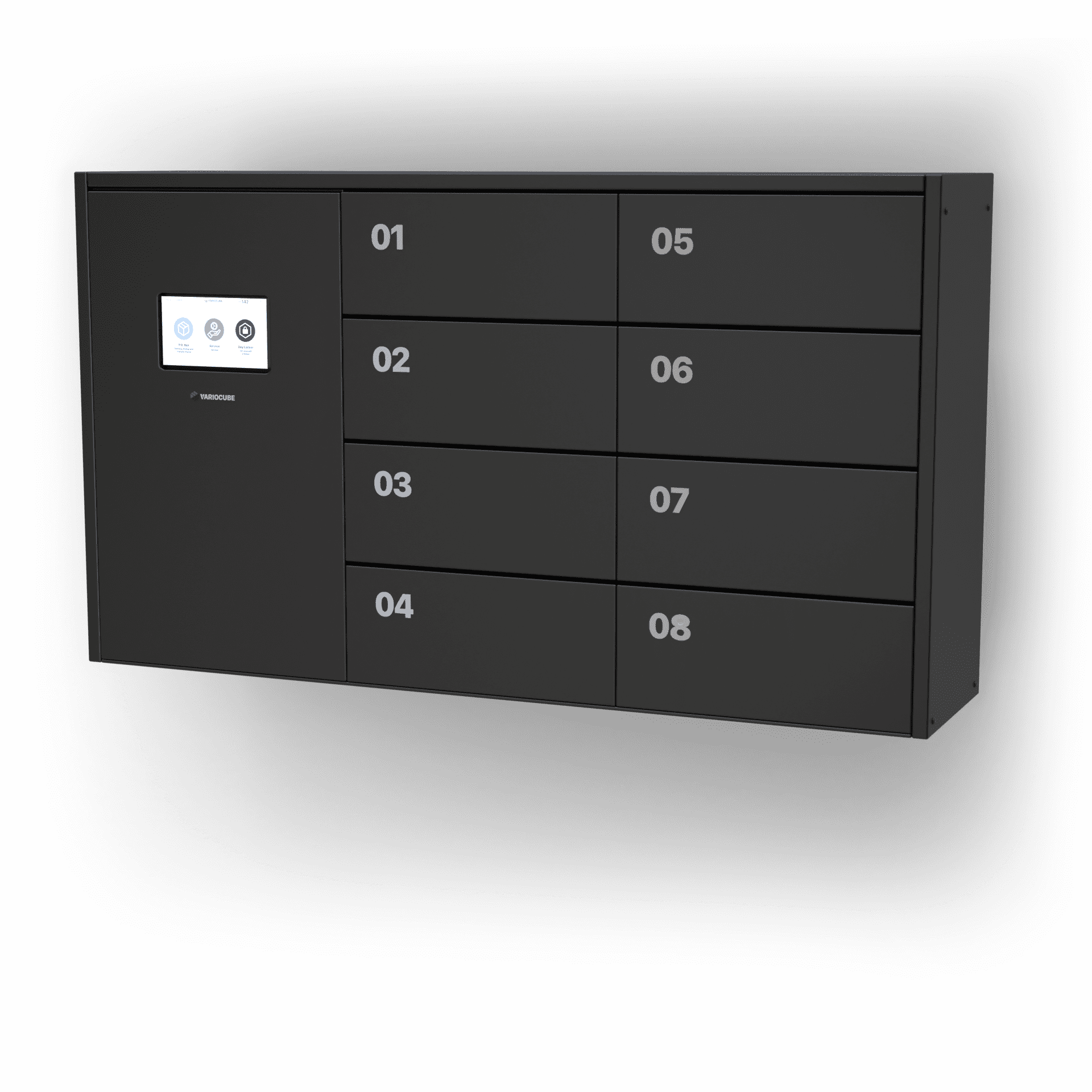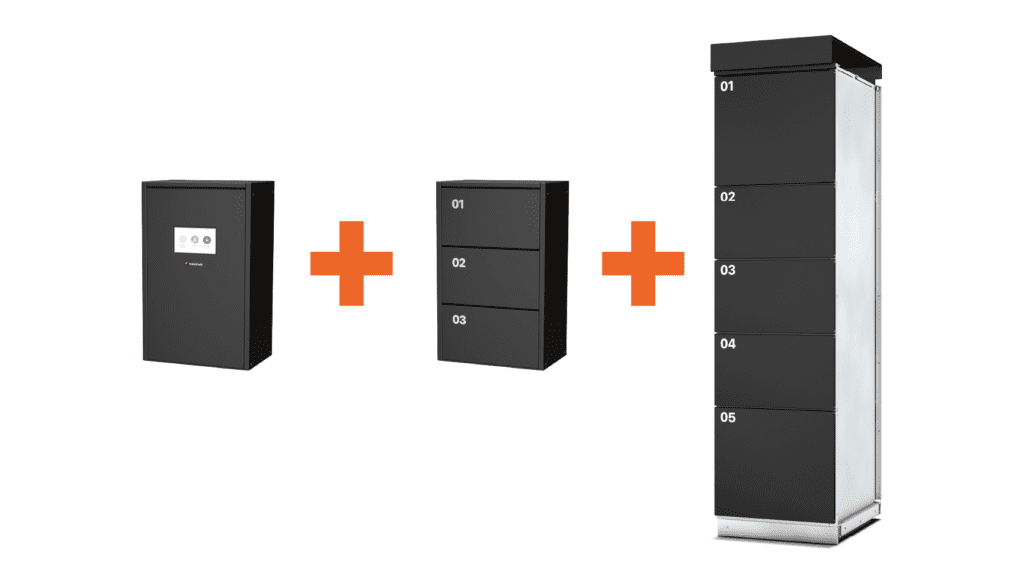 Flexible combinations.
Maximum flexibility for the customer is important to us, which is why we have attached great importance to the fact that the MicroLine can be flexibly expanded at any time. Modules can also be added at a later date.
ProLine + MicroLine
But the combinability does not stop within the same system. Thanks to our standardised electronic components, different cabinet types can be combined with each other. In this way, MicroLine and ProLine can be installed in a common system with only one user interface.
Compact lockers - your advantages
What are the application scenarios for compact lockers?
In-house: Key & document handover.
Handing over keys, documents or objects is often linked to the presence of employees. With the MicroLine, it is now possible to make such handovers more flexible. The employees no longer have to be in the building at the same time. Keys to the pool vehicles can be collected or returned at any time. Thanks to the interfaces of our cloud software, booking platforms can also be integrated.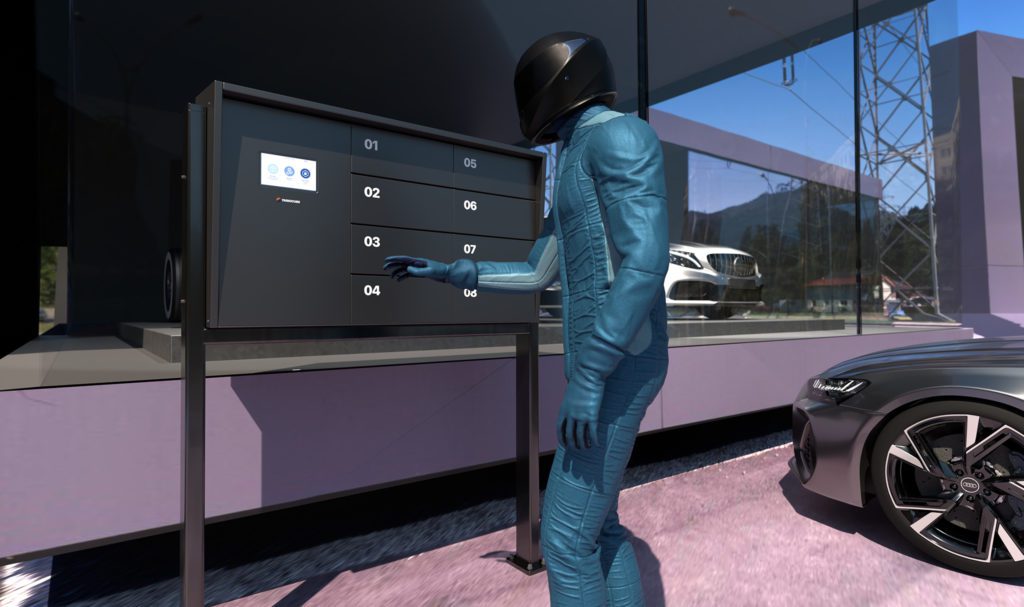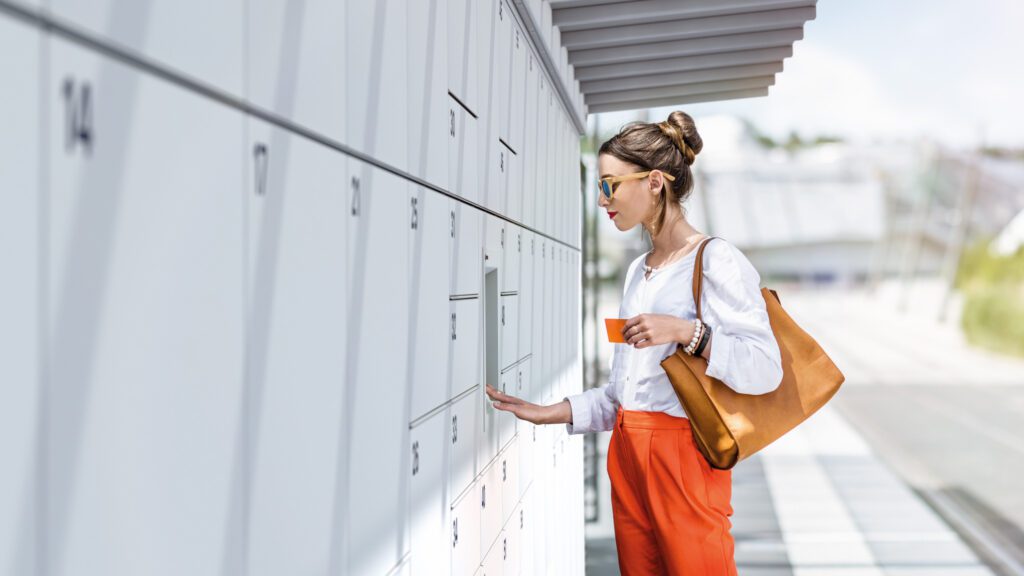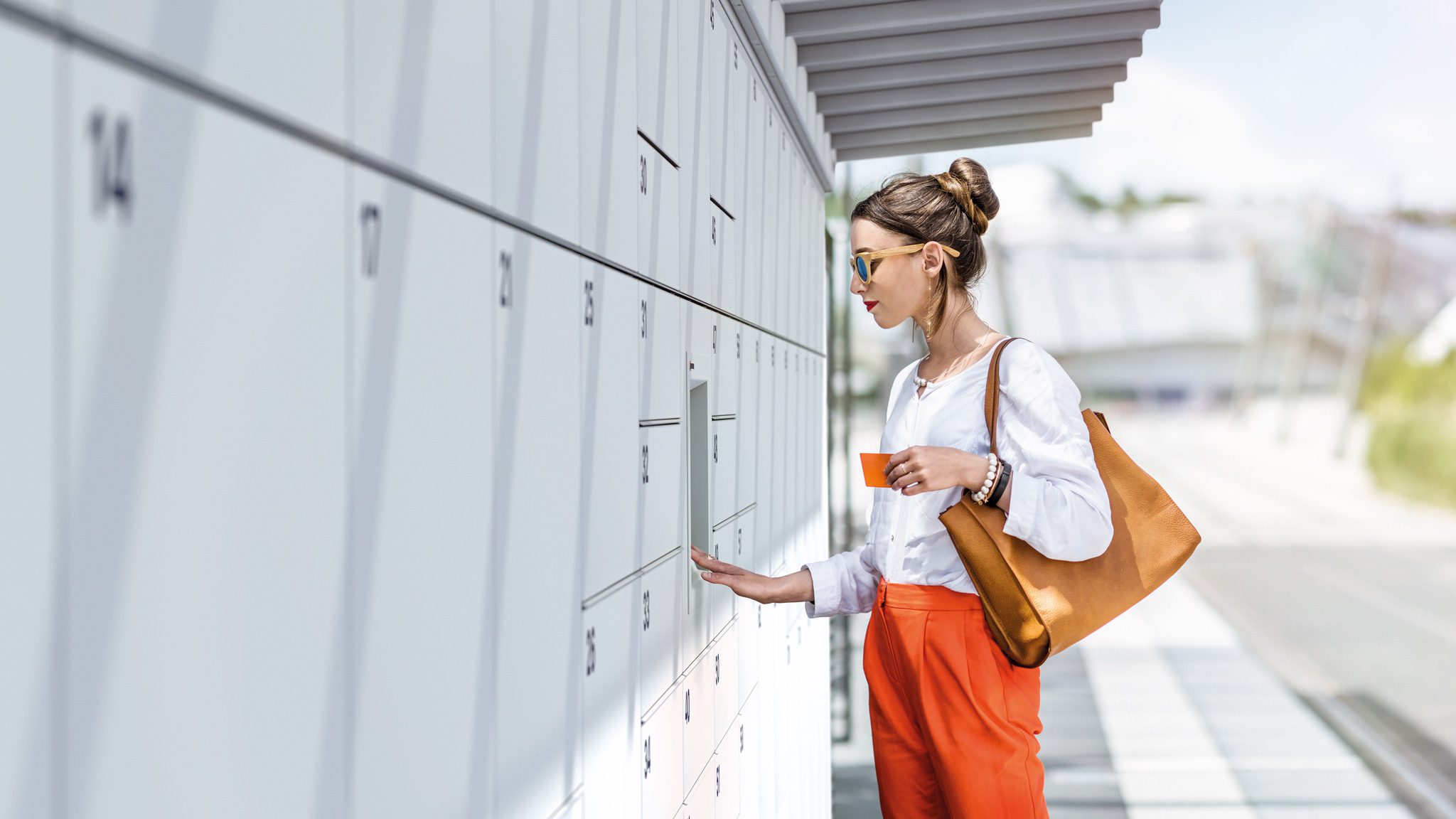 Click & Collect for small items.
With a Click & Collect pick-up station, orders can be taken flexibly in terms of time. The upside? Shoppers still come to your shop. This improves customer loyalty much more than an "anonymous" postal delivery or hassle with opening hours. Orders no longer have to be packed, labelled and taken to the post office. The compact MicroLine lockers are ideal here for handing over smaller parcels and items and are space-saving and cost-effective to purchase and operate.
Other areas of application:
Flexible software from A to Z.
Compact lockers MicroLine: Technical data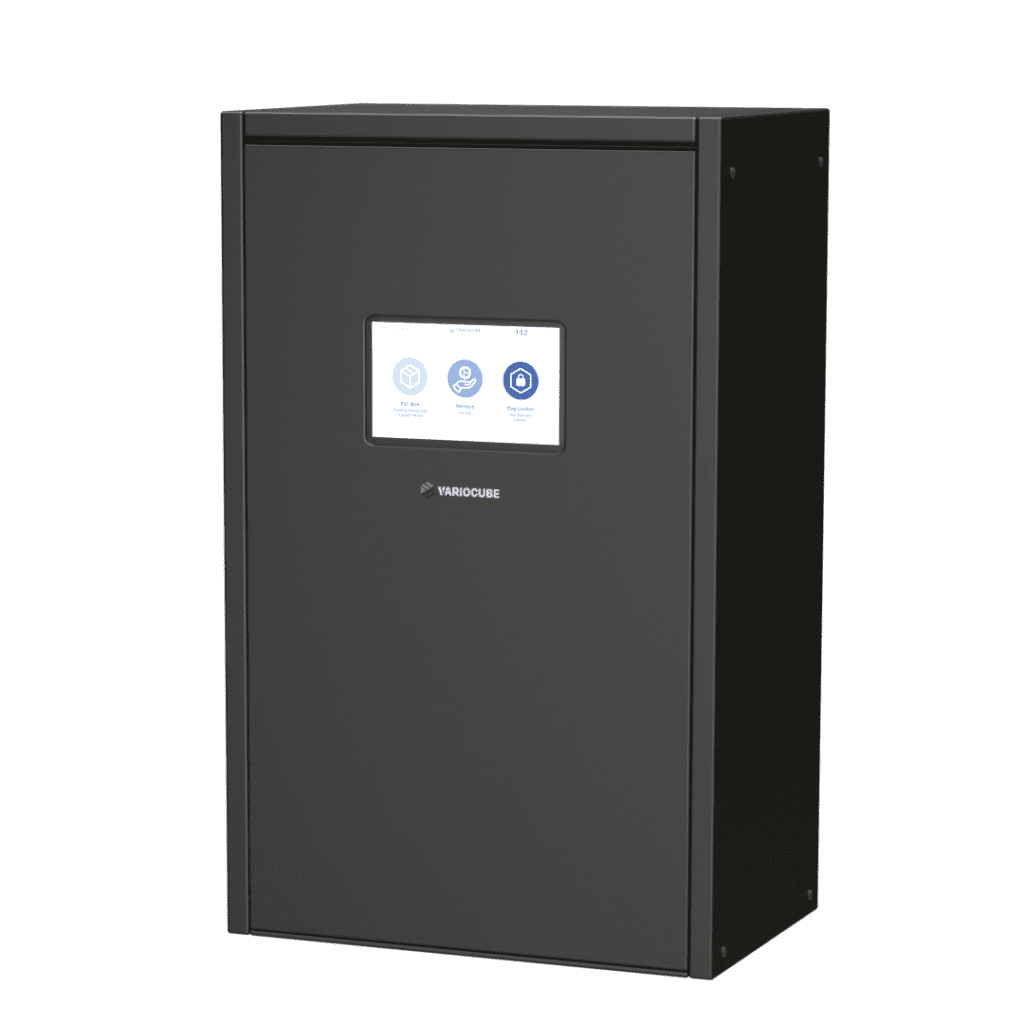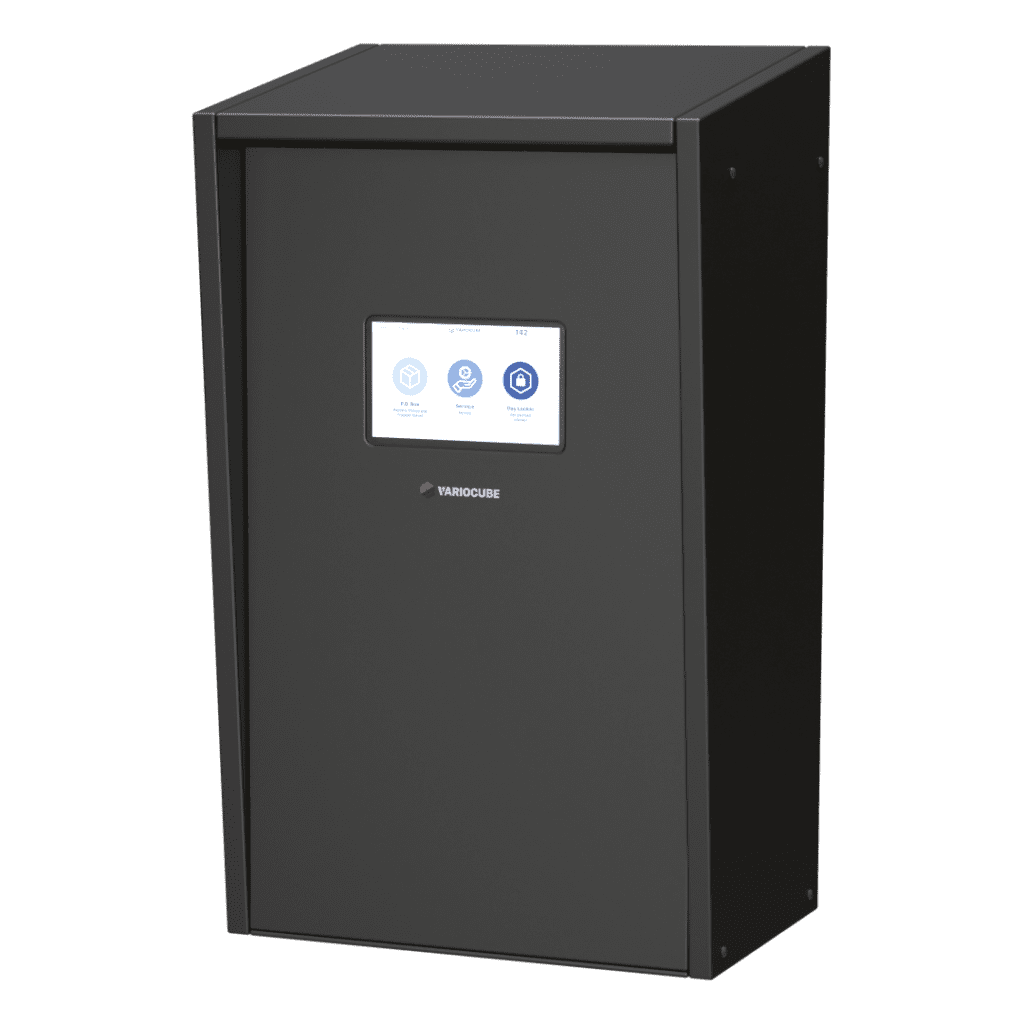 | | |
| --- | --- |
| Body | Galvanised sheet steel |
| Doors, side panels left and right | Galvanised sheet steel, high-quality powder-coated |
| Lid | Galvanised sheet steel, high-quality powder-coated |
| Display | 7" PCAP Touch Display |
| Standard colour resp. powder | anthracite metallic, RAL 7016 |
| Wall mounting | required |
| Locations | Indoor & Outdoor |
| Barcode Reader, Payment Terminal, NFC Reader | optional available |
| Temperature range | -20 to +35 °C |
Module dimensions (WxHxD) in mm
| | |
| --- | --- |
| Dimensions without roof | 375 x 640 x 270 |
| Dimensions with roof | 375 x 710 x 270 |
Compartment interior sizes (WxHxD) in mm
| | |
| --- | --- |
| ML-1 | 320 x 590 x 225 |
| ML-2 | 320 x 280 x 225 |
| ML-3 | 320 x 180 x 225 |
| ML-4 | 320 x 130 x 225 |