Smart locker systems for businesses and office buildings.
The multitool: Optimise internal mail, parcel and goods distribution, Officelocker for desk sharing, pick-up stations, rental & service solutions...
Smart locker systems for Corporates can perform numerous tasks. As personal lockers for employees, for efficient internal parcel and mail distribution, for goods and equipment collection, as an incoming mail station and much more. Due to the versatility of our Hard- and Software there are (almost) no limits. With one or more central VARIOCUBE intralogistics hubs, you save your employees and suppliers time and unnecessary journeys. Automatic notifications of receipt or dispatch keep your mail traffic clear and traceable. High-quality locker systems protect your consignments from unauthorised access.
Your advantages with Variocube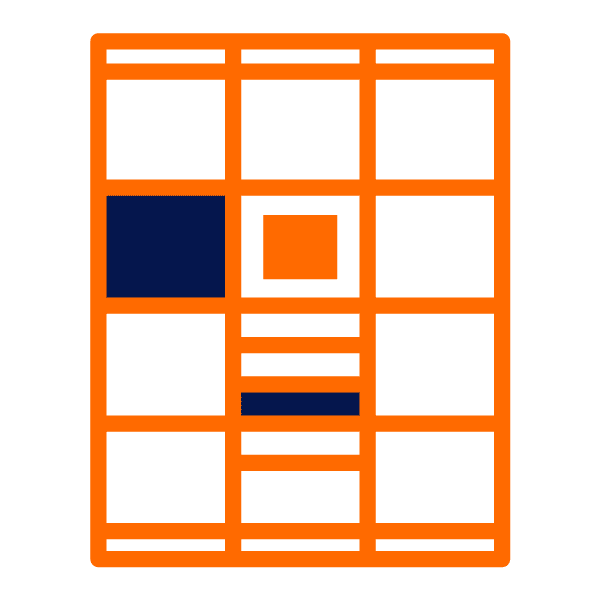 Flexible assignment modular structure
Allows use as needed, no superfluous compartments. So you can use the space of their building more efficiently.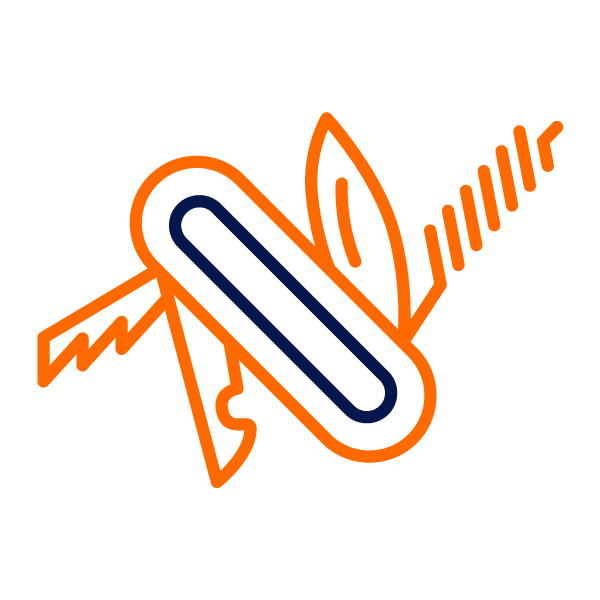 Multiple
use cases
Personal locker, internal mail distribution, goods issue, equipment rental, car sharing, etc.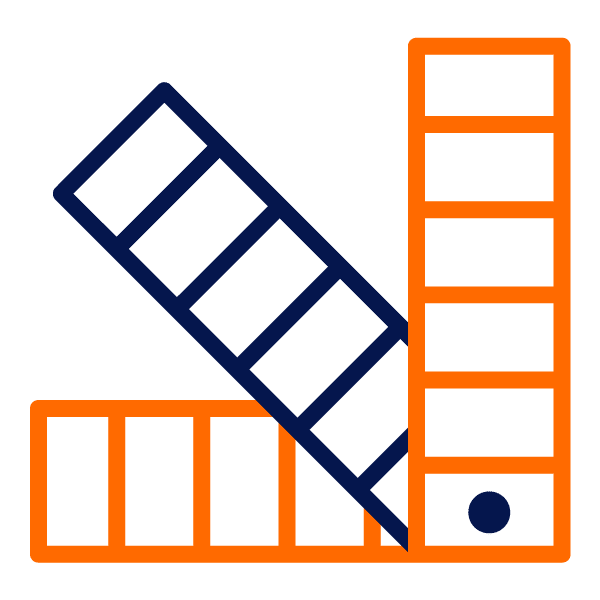 A wide range of surface finishes, or custom made by carpenters / furniture manufacturers.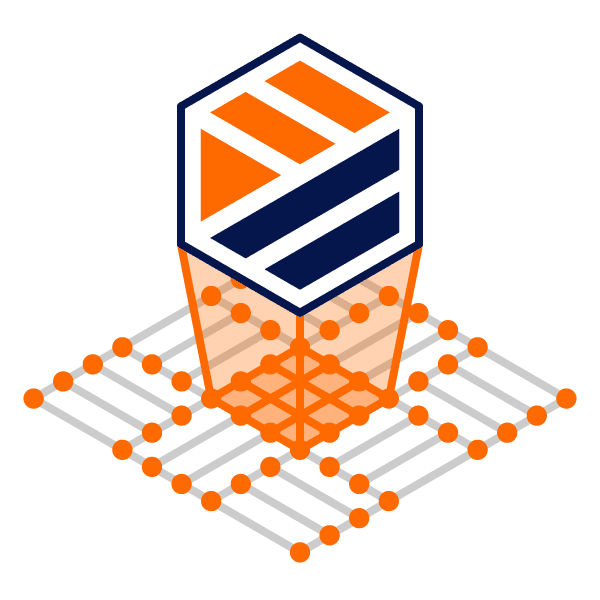 Our interfaces (API) allow the smart lockers to be integrated into existing software solutions.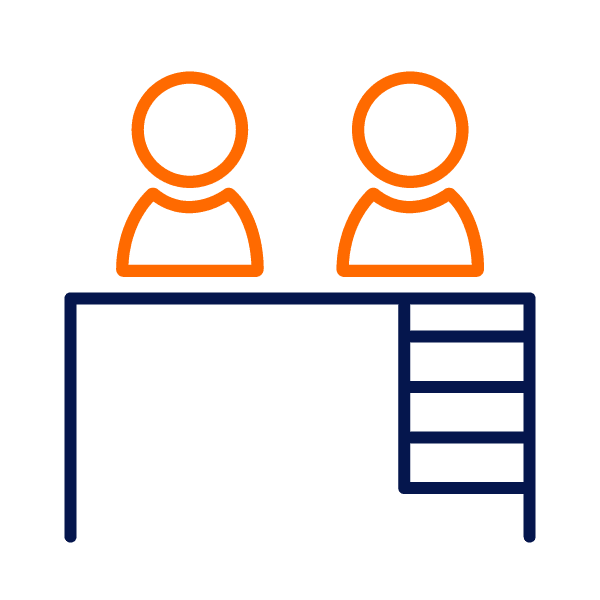 Desk sharing brings new challenges:
Locker systems as a component of contemporary working environments.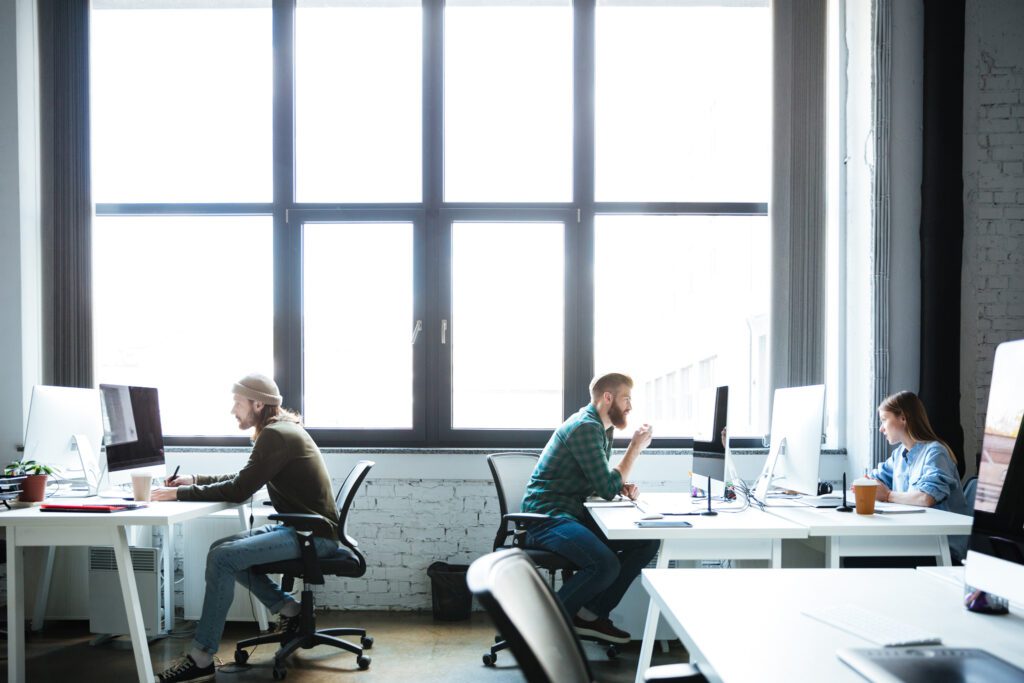 In modern office buildings, the 1:1 allocation of desks is increasingly being abandoned. In many companies, this is almost considered a relic. The trend towards flexible workplaces in the office (hot desk) in home offices, coffee shops or workcations has long since become reality. Therefore, the requirements for companies are also changing; not every employee needs a desk at the same time anymore. He or she simply books a table in an area of the company from which they want to work.
Smart locker systems for companies offer an ideal Solution for objects that are to remain in the office permanently or only briefly overnight. The lockers can be variably assigned so that your employees always have a suitable locker nearby, thus saving time and unnecessary walking. However, the field of application of these systems does not end with the storage solution. Just one example: with the addition of the software LogisticsCube the internal and external mail of your employees can be easily deposited in a system, regardless of their presence in the office. Removal can be done by access card, pin code or smartphone.
Office locker with RFID and integrated charging options.
New hybrid working models are also changing the requirements for office space. The development is moving away from 1:1 allocation towards more flexible models beyond "departmental thinking". Through concepts such as desk sharing (hotdesk), employees can organise themselves flexibly in project teams etc. and also work together spatially. 
But where to put the work materials at the end of the working day? This is where locker systems with RFID readers are often used. In addition, the RFID locks supplied by us can be operated with the Variocube software and/or VC-Terminal can be connected. The lockers can be opened, everything stowed away and locked again with the employee ID card, a key-fob, smartphone or touch terminal. Your employees save themselves unnecessary long journeys to the lockers and changing rooms in the basement or the extra weight in their bags.
Officelocker can be used either by the Interior designers planned, from Furniture maker customised and then equipped with our hardware components, or ordered as turnkey units. Optionally, it is also possible to charge devices directly in the compartment by means of a USB connection.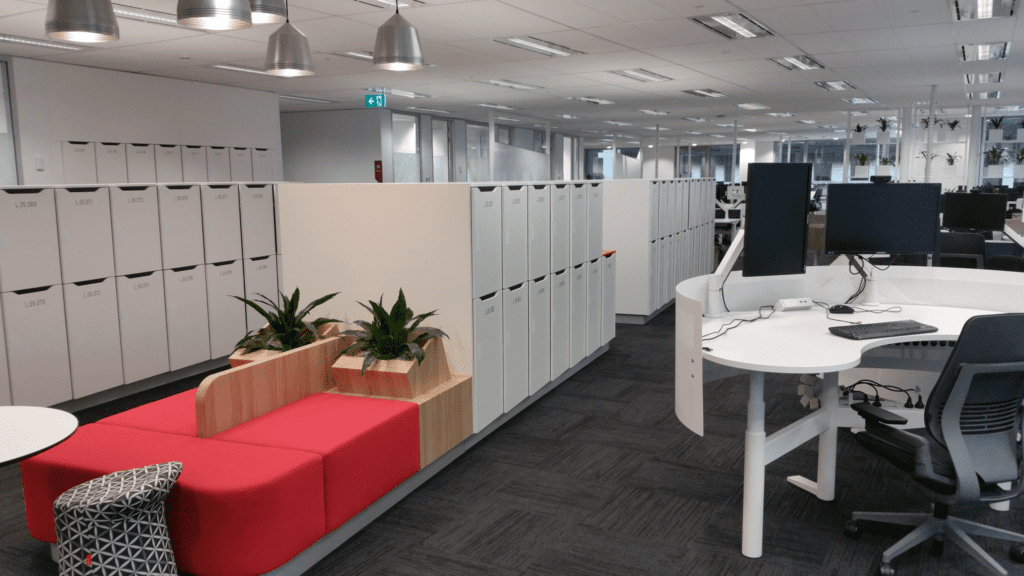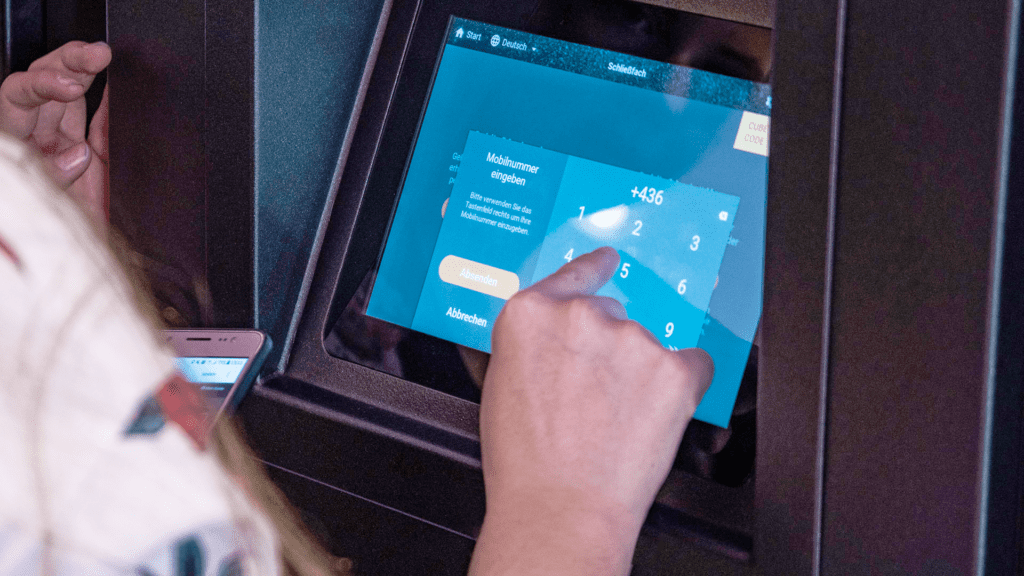 Smart locker systems supplement fobs and cards with a touch- terminal and the use of smartphone.
If the conventional RFID locks are supplemented with a Variocube terminal, the doors of the Officelocker can also be opened with a smartphone or a combination of numbers by entering them on the display. This configuration enables maximum user-friendliness for your employees.
Your advantages with office safe deposit boxes:
Time saving due to shortened routes.
Storage space for personal belongings or work materials.
Use as a logistics hub for goods transfers or consignments.
Customisable in design - turn-key or made-to-measure.
Can be used as a room divider to separate areas.
Software for this use case:
Internal parcel and consignment distribution
LogsitcsCube for a modern and efficient mailroom
Especially in growing companies, the question often arises: How can incoming letters and parcels be distributed efficiently? The LogisticsCube solution combines intelligent locker systems with an efficient mail and parcel distribution solution for companies. Software interfaces to your systems enable low-maintenance use without duplicate maintenance, systems such as ActiveDirectory, SAP, CRM and ERP systems as well as other employee databases can be connected.
You want to continue using your existing systems? LogisticsCube does the work in the background.
Partially automated mail distribution processes make everyday work easier.
Your colleague in the mailroom receives the letters and parcels, records them via OCR scan and places them in one of the lockers distributed in the building or on campus. The department or a:n employee:in then receives a message with a pick-up code and collects the item from one of the nearby stations. This avoids unnecessary journeys and makes better use of staff. Dispatch, internal transfer between colleagues and file destruction can also be handled via the system.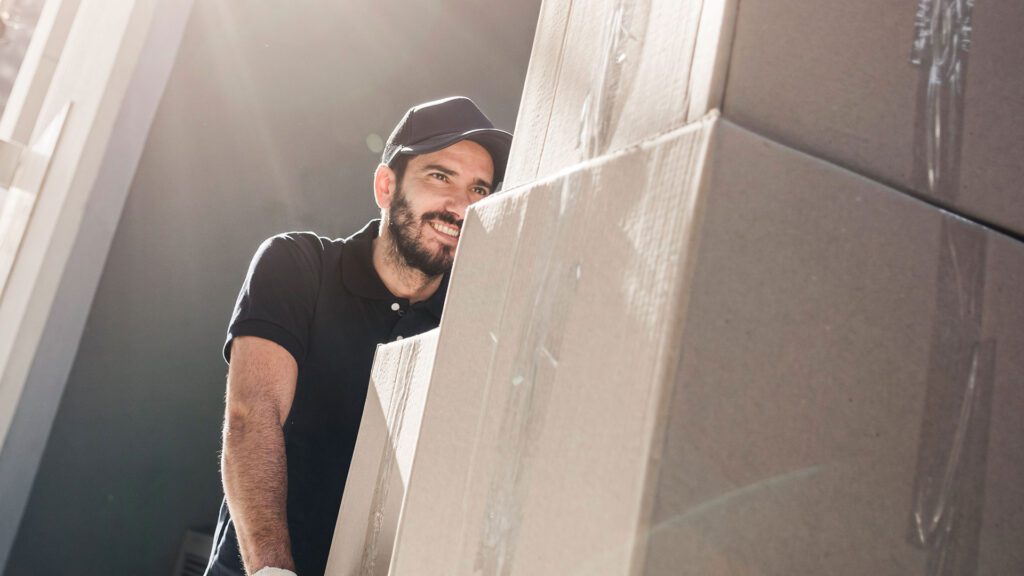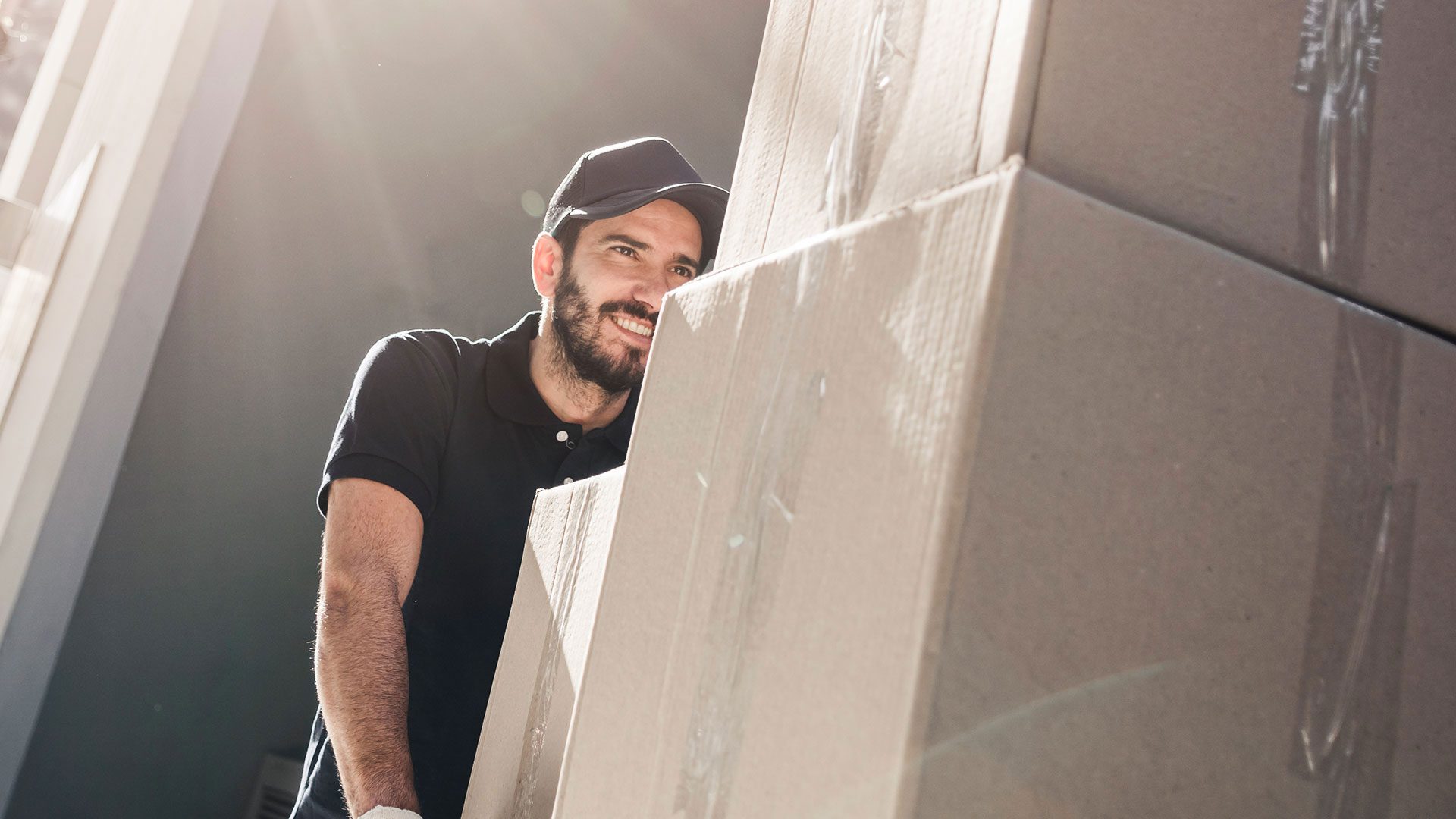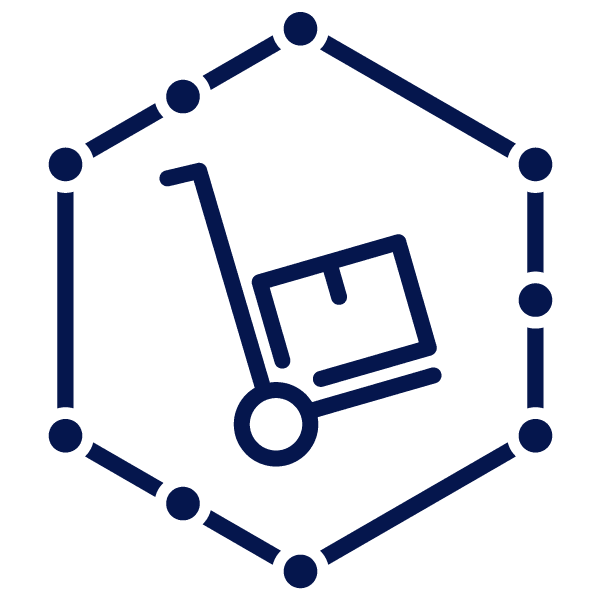 Further use cases for smart locker systems:
We develop innovative processes and locker solutions.
Equipment pickup and return
The cell phone is broken and the responsible department is at an important training for 3 days? How can your employee get hold of the urgently needed replacement device? With our smart locker systems, you can create a handover point in the company that is independent of working hours. Spare devices can be stocked in the locker and released to the respective employees as needed.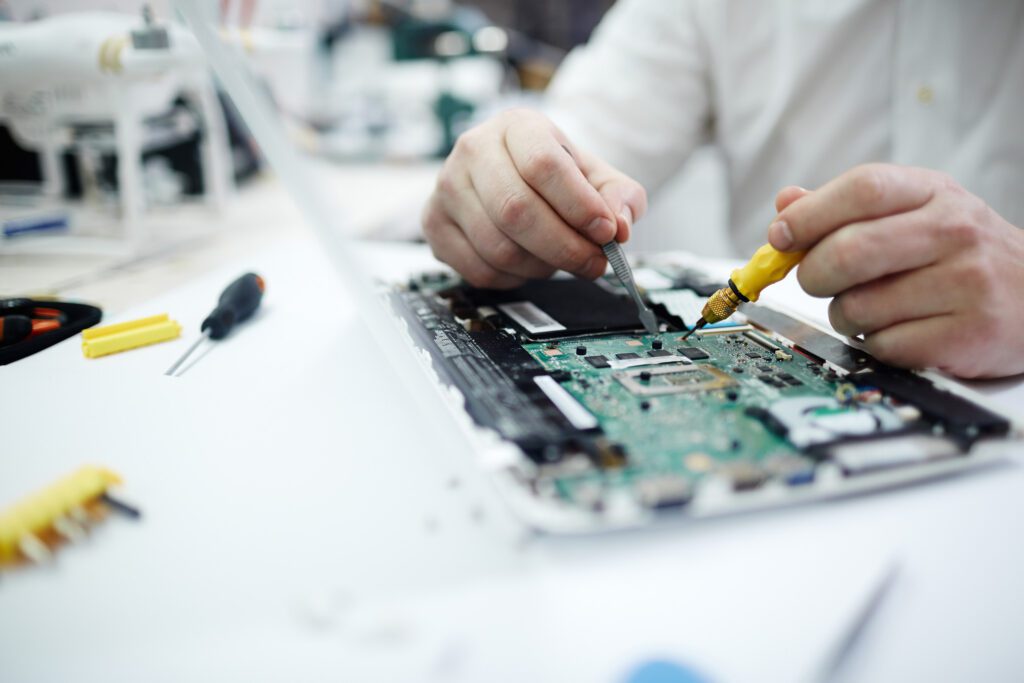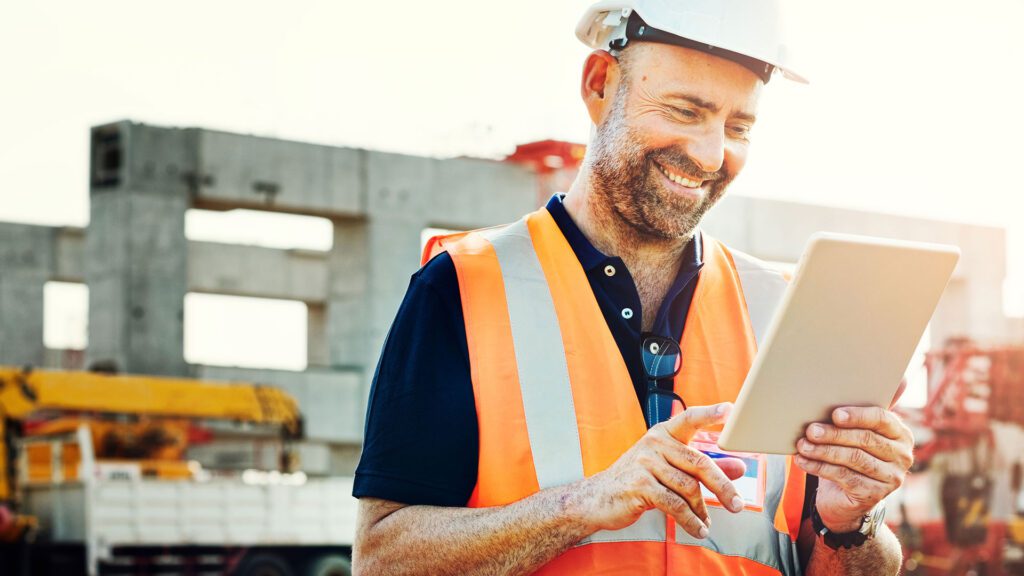 Provide tools flexibly in terms of time.
Tools can also be easily lent out via our solution. Your advantage? You have a precise history of who has borrowed which tool from when to when. So you know if there is enough available and where an expensive special tool is currently located.
Simplify spare parts issue and stock pickups.
After a longer than planned day, your assembly team returns and still has to load the material for the next day. But the goods issue area in the internal warehouse is already closed and the warehouse employees are already on their way home? With a smart locker system in your company, picked items can be picked up regardless of time and delays and unnecessary overtime can be reduced.
Your warehouse staff collect all the necessary parts and tools in a locker and send a pickup code to the assembly team after successful storage. Now they can load the vehicle without much hustle and stress.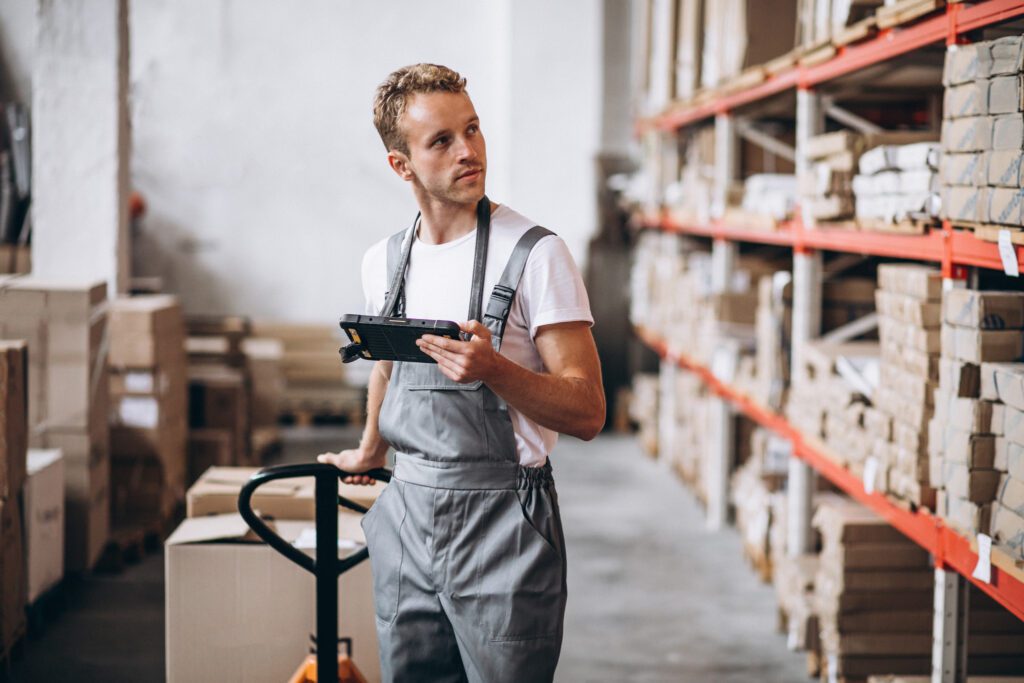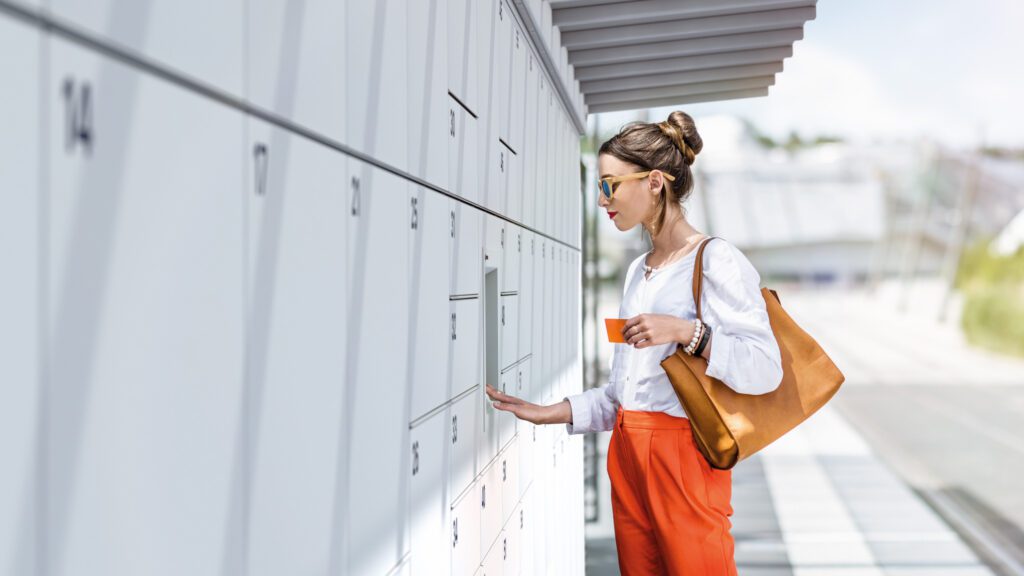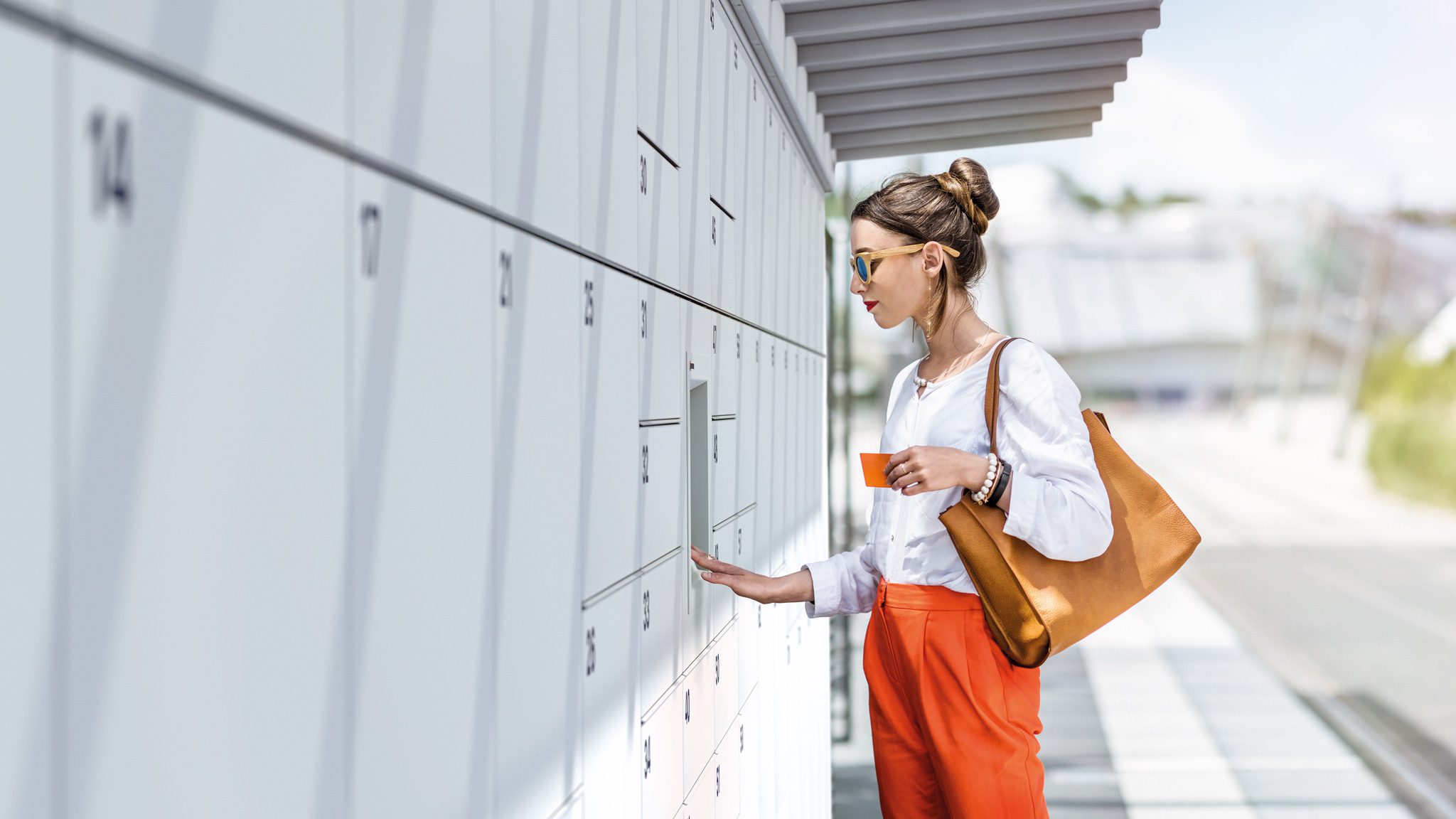 Added value for employees: Receiving private parcels
By optionally registering on POBox.app, employees can also have private parcel shipments delivered to the Variocube pick-up station. This saves them the trip to the post office and they are always happy to take their items home on the same day.
Cloud Software. Secure and efficient.
With our cloud solution, you reduce costs compared to on-premises solutions. The security of your data and the up-to-dateness of the software is increased by the professional support of the ISO 27001 certified data centre. 
Cloud solutions are affected by disruptions much less frequently or, if the worst comes to the worst, they are remedied very quickly. They do not have to place an additional burden on their IT and save personnel and working time.
You get a secure, AES256 encrypted, reliable and cost-effective solution.
Interfaces to your systems.
Thanks to our open interfaces (API), the smart lockers can be integrated into existing software solutions, e.g. ERP, CRM and shop systems, employee databases and much more.
Cloud-based, microservice architecture is:
Scalable – it can be scaled horizontally at any time.

 

Reliable – Essential services are distributed across multiple sites or closely monitored.
Up-to-date – through our continuous delivery process based on Kanban, all our customers are always up to date.
Secure – AES256 encryption enables secure data transmission and prevents the opening of compartments by third parties.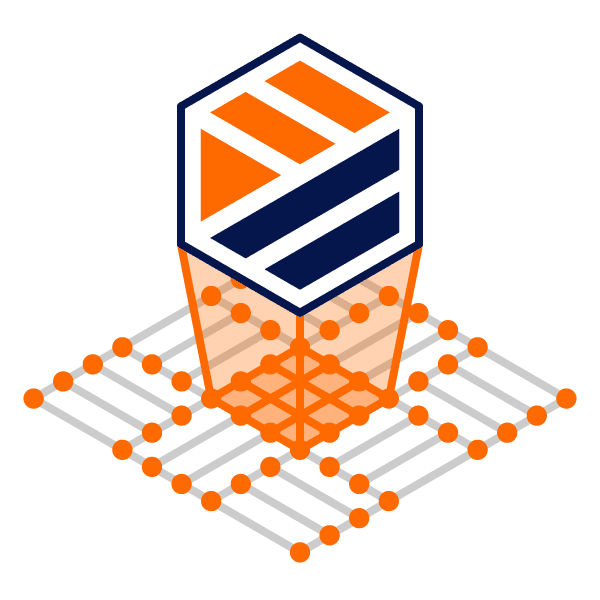 Can be integrated into the interior design or ready-made locker modules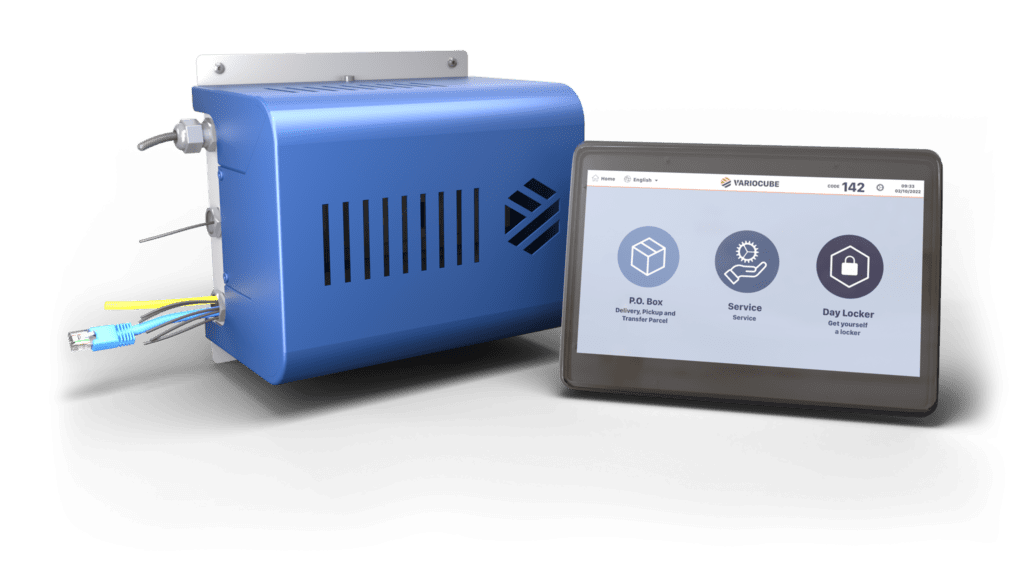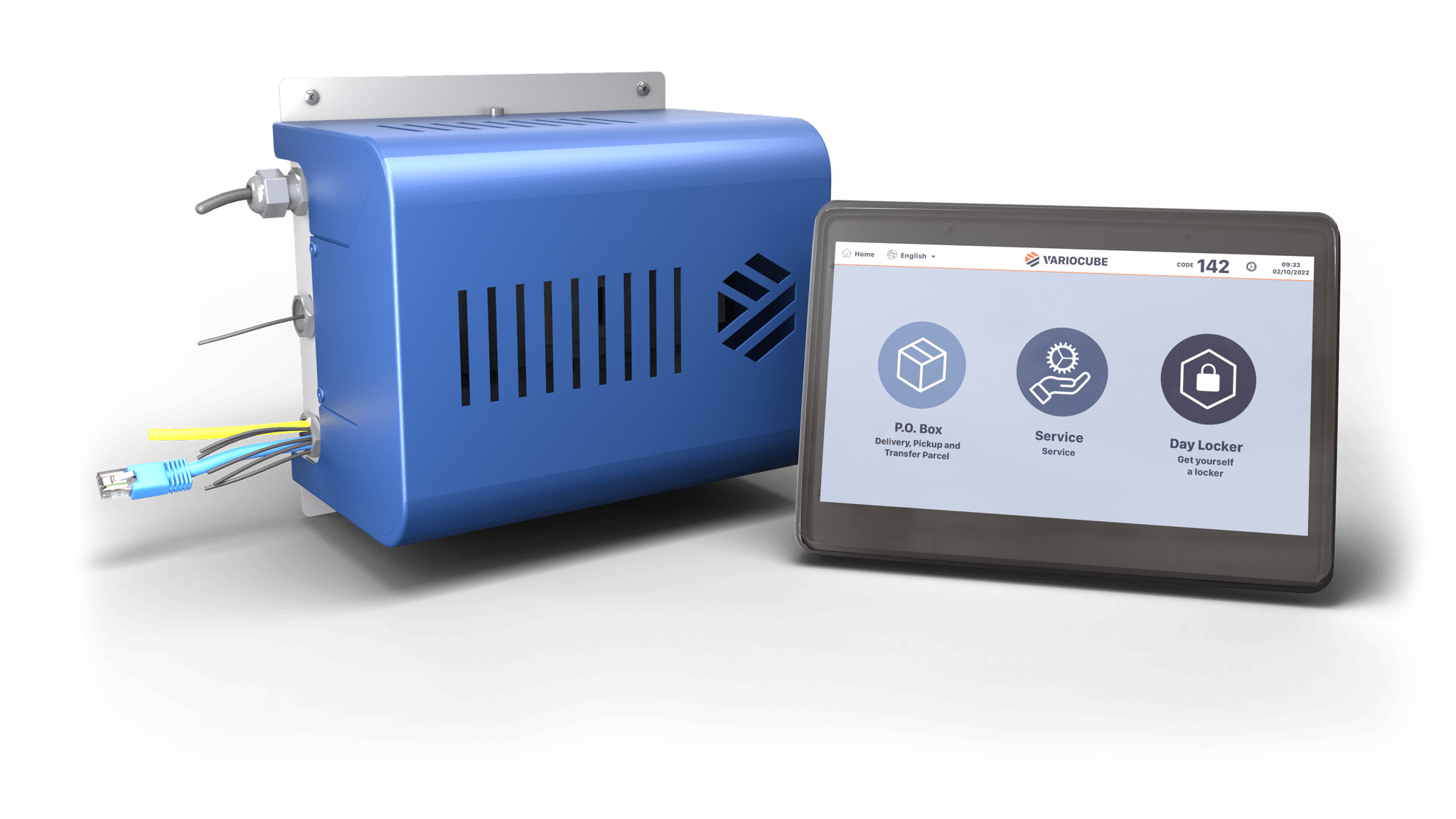 VC Integration Kit - the uncomplicated way to your own solution
Locker systems are making their way into more and more areas of daily life. The fields of application are wide-ranging and concern both the private and the business environment. Be it the reception of parcels in one's own apartment building, the collection of goods at a Click & Collect pick-up station or the mere storage of luggage in tourism. In all cases, it is possible to equip the locker systems with intelligent systems so that they can be controlled with smartphones, chip cards or codes.
Enables partner companies to use innovative hardware and software in their own furniture and locker systems. The VC Integrator Kit consists of the VC terminal with industrial PC and touch screen and the locks suitable for the requirement with or without integrated RFID reader.
Variocube locker modules - Modular system in industrial quality
Our innovative, flexible, modular locker systems are designed and manufactured to the highest quality standards. You get durable, long-lasting lockers with low service requirements. The electronic components used, such as controllers and touchscreens, meet industry standards to ensure long-lasting durability. All this is Made in Austria - so we meet the highest quality standards.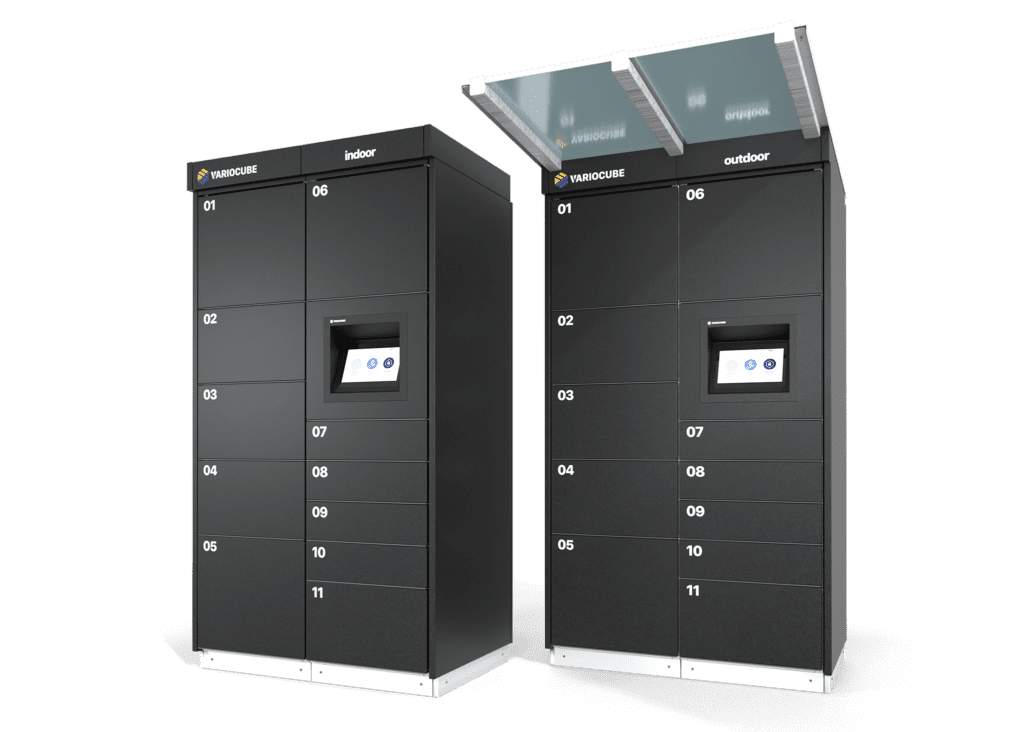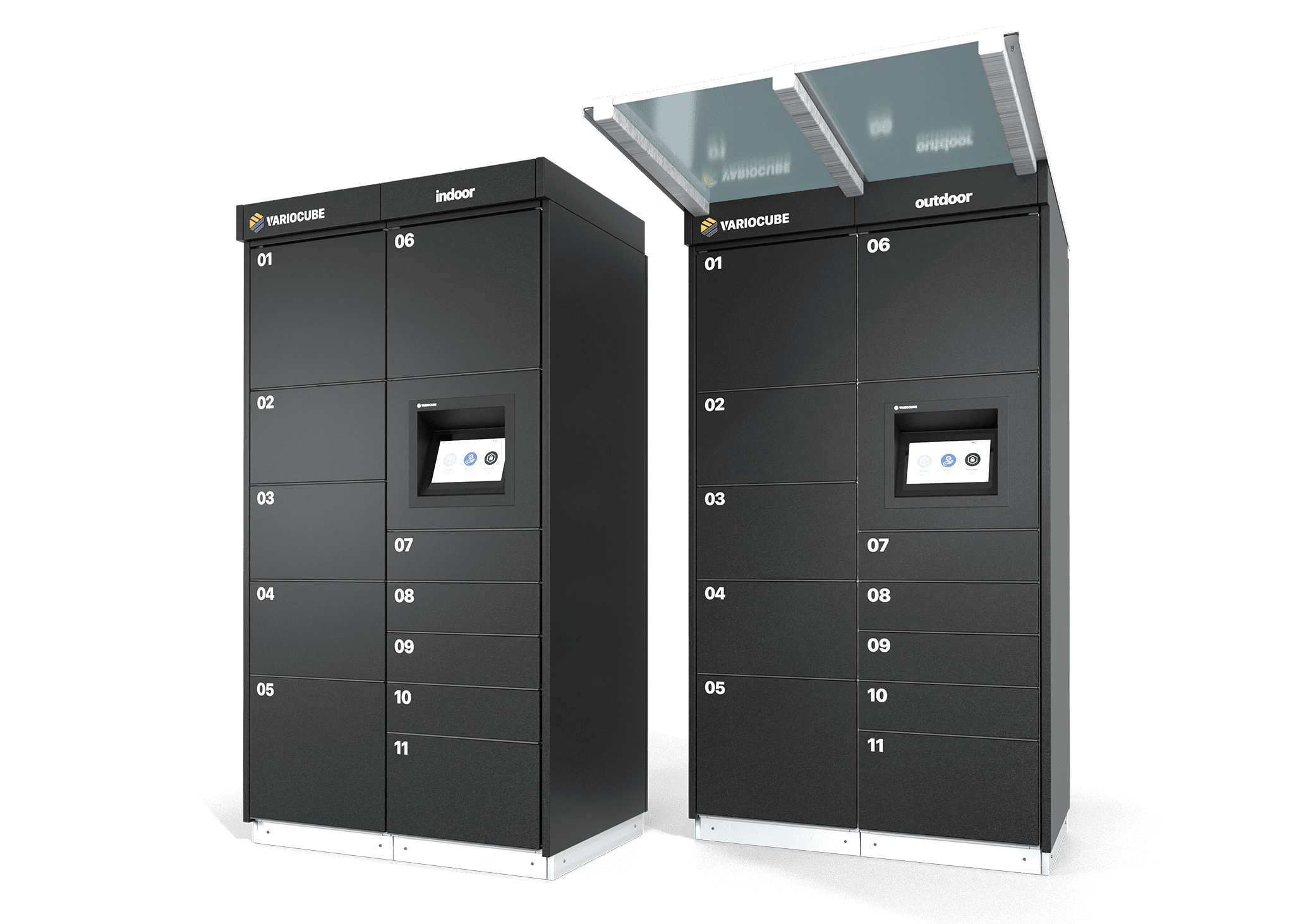 Variocube solutions in use.

Since 2006, the Institute of Science and Technology Austria (ISTA) in Klosterneuburg / Lower Austria has been conducting cutting-edge research in the disciplines of physics, mathematics, computer science and life sciences.
Read more »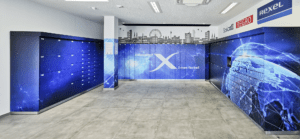 The full-range supplier for the electrical trade and specialist for building automation, sensor technology and automation REXEL Austria relies on an innovative Click & Collect solution for its pick-up station.
Read more »
Frequently asked questions (FAQ) - Smart locker systems for companies
Interested in smart locker systems for businesses? Then get in touch today: