Smart locker systems for businesses and office buildings.
Das Multitool: Officelocker für Desksharing, Abholstationen für Post- & Warenverteilung, Verleih- & Servicelösungen...
Smart locker systems can perform numerous tasks in enterprises. As personal lockers for employees to pick up goods and equipment, as an internal mail station in the office building and much more. Due to the versatility of our hard and software, there are (almost) no limits. With one or more central VARIOCUBE intralogistics hubs, you save your employees and suppliers time and unnecessary travel. Automatic notifications of receipt or dispatch keep your mail traffic clear and traceable. High-quality locker systems protect your shipments from unauthorized access.
Your advantages with Variocube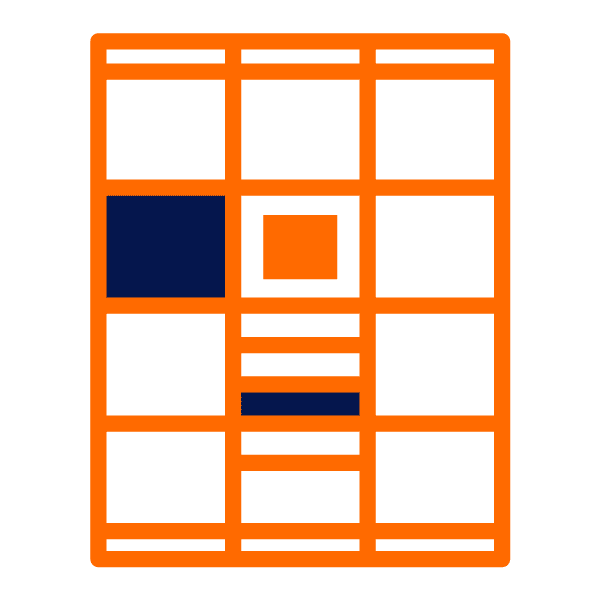 Flexible assignment modular structure
Allows use as needed, no superfluous compartments. So you can use the space of their building more efficiently.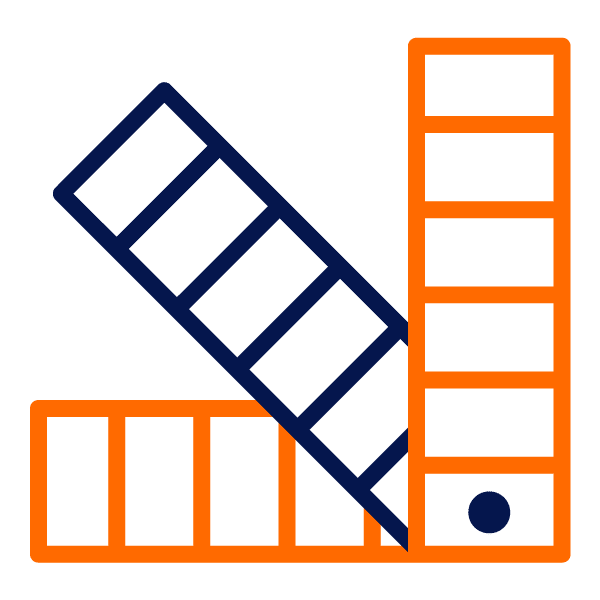 A wide range of surface finishes, or custom made by carpenters / furniture manufacturers.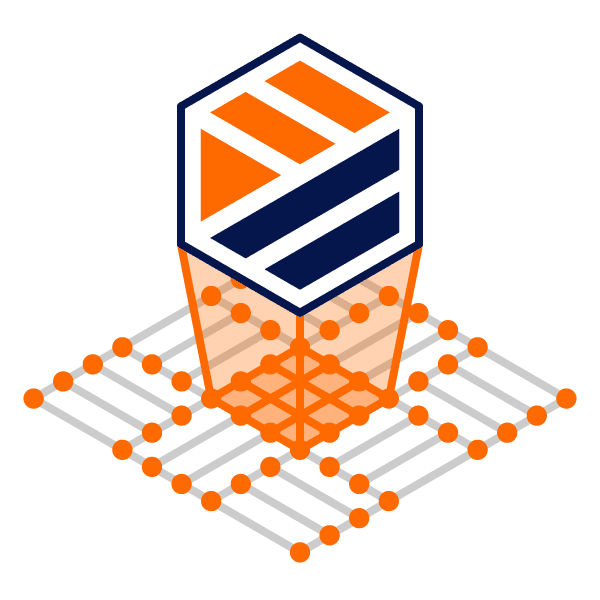 Our interfaces (API) allow the smart lockers to be integrated into existing software solutions.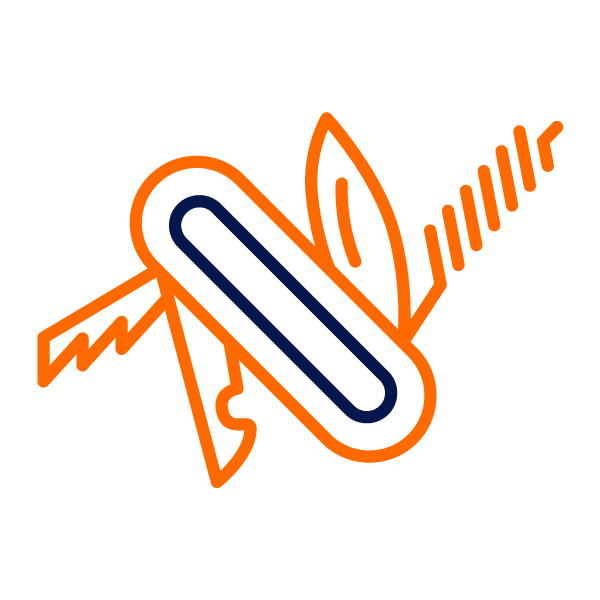 Multiple
use cases
Personal locker, goods issue, equipment rental, mail service, parcel station, car sharing, and much more.
Desksharing bringt neue Herausforderungen:
Schließfachanlagen als Bestandteil zeitgemäßer Arbeitsumgebungen.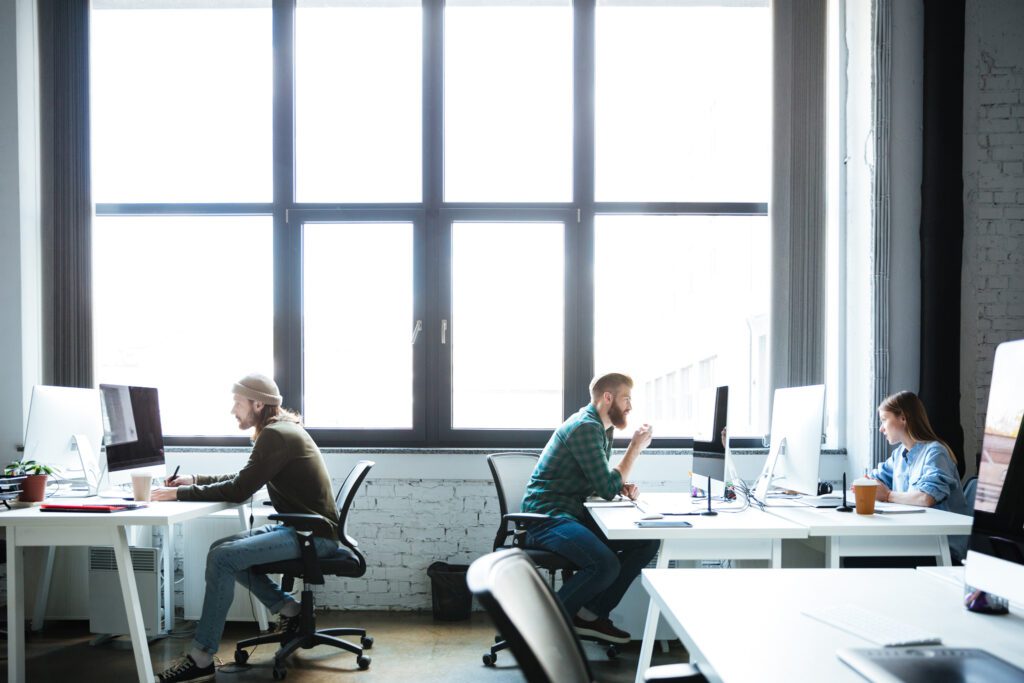 In modern office buildings, the 1:1 allocation of desks is increasingly being abandoned. In many companies, this is almost considered a relic. The trend towards flexible workplaces in the office (hot desk) in home offices, coffee shops or workcations has long since become reality. Therefore, the requirements for companies are also changing; not every employee needs a desk at the same time anymore. He or she simply books a table in an area of the company from which they want to work.
Smarte Schließfachanlagen für Unternehmen bieten eine ideale Lösung für Gegenstände, welche permanent oder nur kurz über Nacht im Büro verbleiben sollen. Die Schließfächer können variabel zugeordnet werden, so erhält Ihr:e Mitarbeiter:in immer ein passendes Fach in der Nähe und spart dadurch Zeit und unnötige Wege. Das Einsatzgebiet dieser Anlagen hört aber nicht bei der Stauraumlösung auf. Nur ein Beispiel: Mit der Erweiterung durch die Software LogisticsCube können die internen und externen Sendungen Ihrer Mitarbeiter:innen einfach in einer Anlage hinterlegt werden, unabhängig von deren Anwesenheit im Büro. Die Entnahme kann per Zutrittskarte, Pin-Code oder Smartphone erfolgen.
Officelocker mit RFID und integrierten Lademöglichkeiten.
Durch neue hybride Arbeitsmodelle ändern sich auch die Anforderungen an Büroflächen. Die Entwicklung geht von der 1:1 Zuordnung hin zu flexibleren Modellen über das "Abteilungsdenken" hinaus. Durch Konzepte wie Desksharing (Hotdesk) können sich Mitarbeiter flexibel in Projektteams etc. organisieren und auch räumlich zusammenarbeiten. 
Doch wohin mit den Arbeitsmaterialien am Ende des Arbeitstages? Hier kommen häufig Schließfachanlagen mit RFID-Readern zum Einsatz. Zusätzlich können die von uns gelieferten RFID-Schlösser mit der Variocube Software und/oder VC-Terminal verbunden werden. Mit dem Mitarbeiterausweis, einem Key-fob, per Smartphone oder Touch-Terminal können die Fächer geöffnet, alles verstaut und wieder verschlossen werden. Ihre Mitarbeiter:innen sparen sich überflüssige, lange Wege bis zu den Spinden und Umkleiden im Keller bzw. das Zusatzgewicht in der Tasche.
Officelocker können entweder vom Innenarchitekten geplant, vom Möbelbauer maßgefertigt und anschließend mit unseren Hardwarekomponenten ausgestattet werden, oder als schlüsselfertige Einheiten bestellt werden. Optional besteht auch die Möglichkeit, Geräte direkt im Fach mittels USB-Anschluss aufzuladen.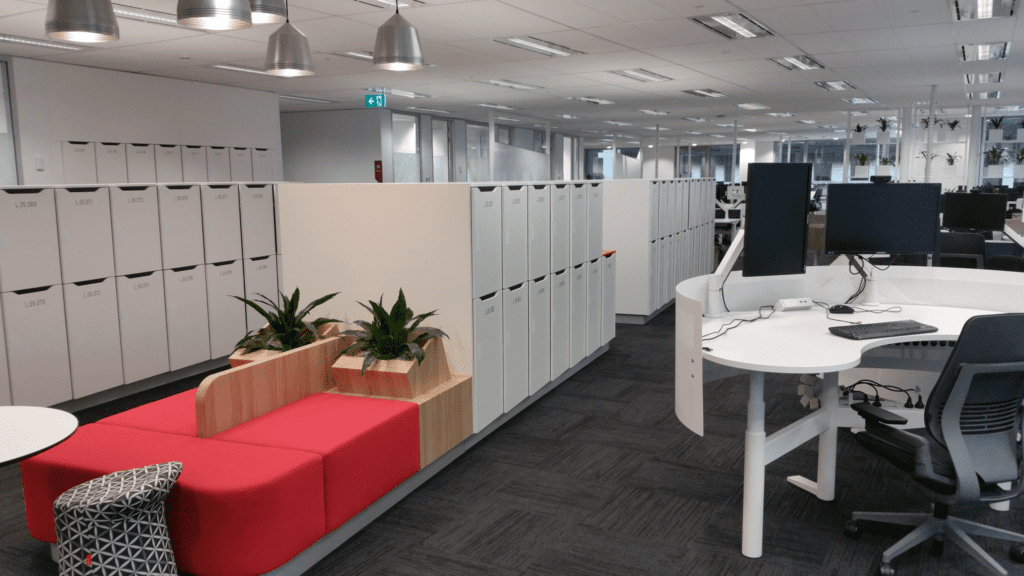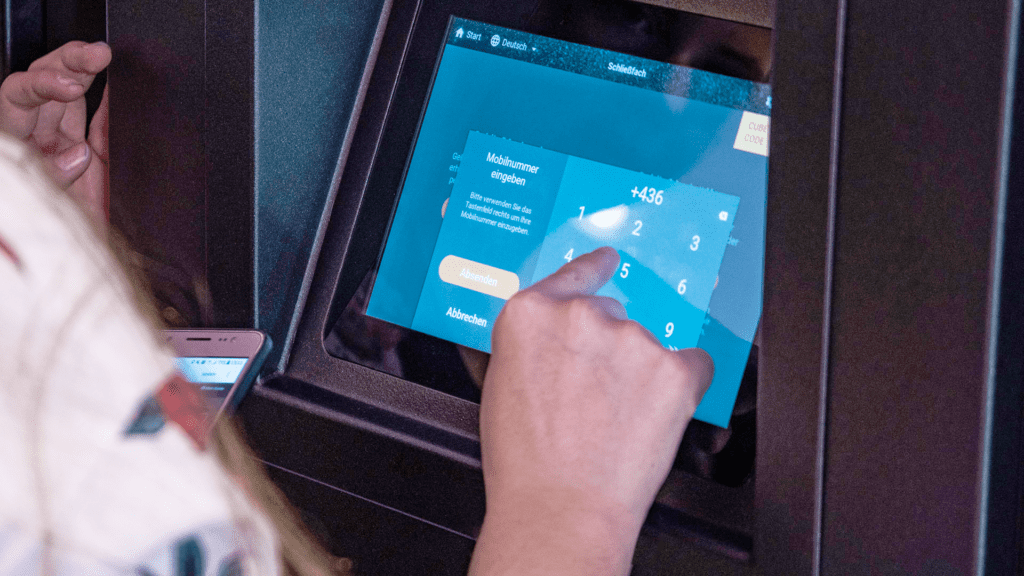 Smarte Schließfachanlagen ergänzen Fobs und Karten durch ein Touch- Terminal und der Nutztung mittels Smartphone.
Ergänzt man die herkömmlichen RFID-Schlösser mit einem Variocube Terminal, können die Türen der Officelocker zusätzlich mit dem Smartphone, oder einer Zahlenkombination durch Eingabe am Display geöffnet werden. Diese Konfiguration ermöglicht maximale Nutzerfreundlichkeit für Ihre Mitarbeiter:innen.
Ihre Vorteile mit Büroschließfächern:
Zeitersparnis aufgrund von verkürzten Wegen.
Stauraum für persönliche Gegestände oder Arbeitsmaterial.
Verwendung als Logistik-Hub für Warenübergaben oder Sendungen.
Individuell gestaltbar im Design – Turn-key oder Maßanfertigungen.
Als Raumteiler zur Abgrenzung von Bereichen nutzbar.
Software für diesen Use-Case:
Weitere Use-Cases für smarte Schließfachanlagen:
Wir entwickeln innovative Prozesse und Schließfachlösungen.
Equipment pickup and return
The cell phone is broken and the responsible department is at an important training for 3 days? How can your employee get hold of the urgently needed replacement device? With our smart locker systems, you can create a handover point in the company that is independent of working hours. Spare devices can be stocked in the locker and released to the respective employees as needed.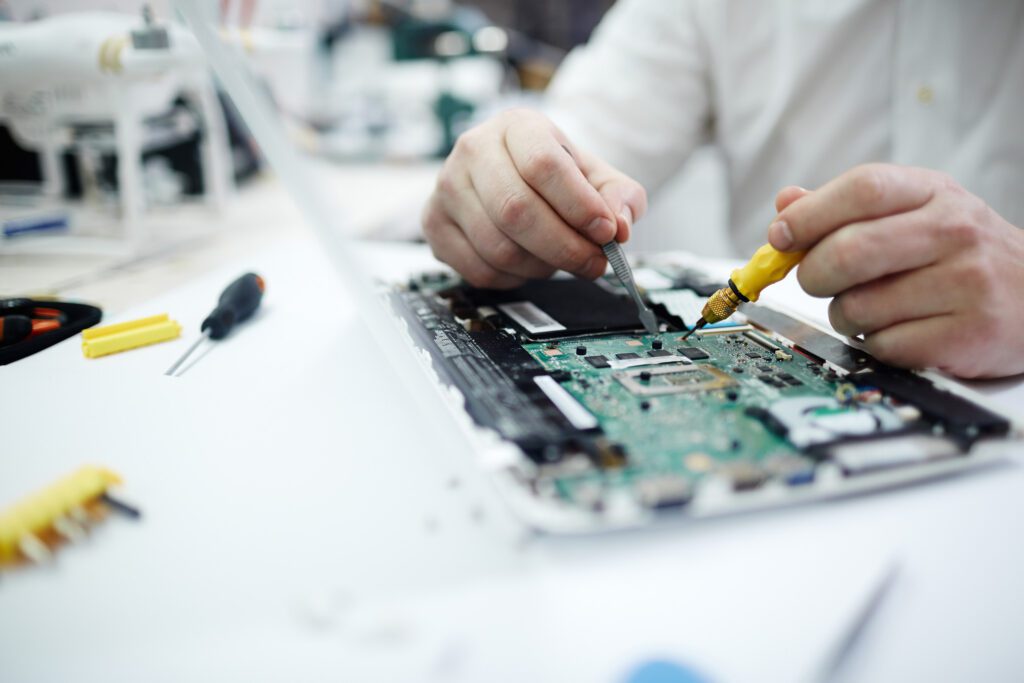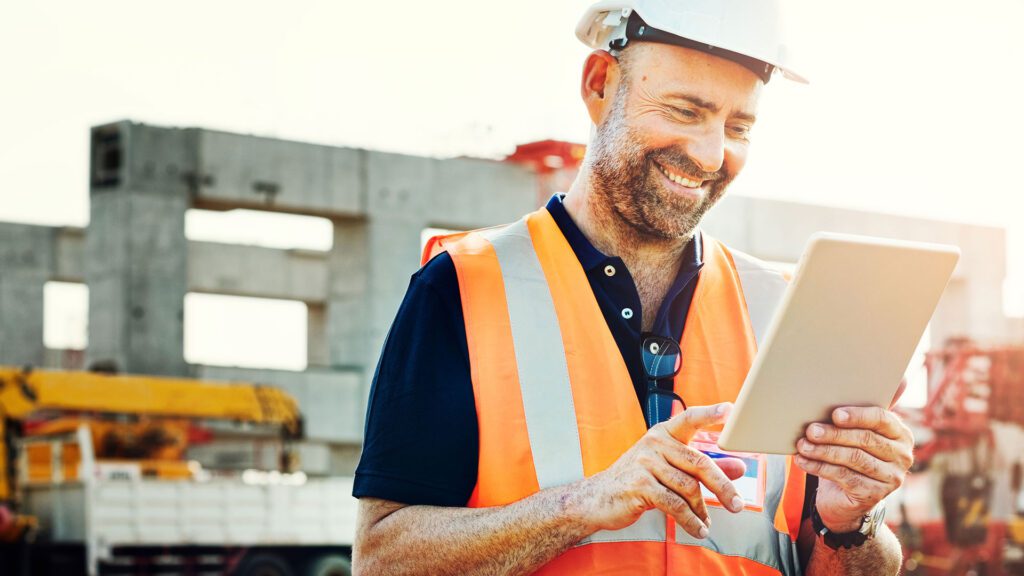 Provide tools flexibly in terms of time.
Tools can also be easily lent out via our solution. Your advantage? You have a precise history of who has borrowed which tool from when to when. So you know if there is enough available and where an expensive special tool is currently located.
Simplify spare parts issue and stock pickups.
After a longer than planned day, your assembly team returns and still has to load the material for the next day. But the goods issue area in the internal warehouse is already closed and the warehouse employees are already on their way home? With a smart locker system in your company, picked items can be picked up regardless of time and delays and unnecessary overtime can be reduced.
Your warehouse staff collect all the necessary parts and tools in a locker and send a pickup code to the assembly team after successful storage. Now they can load the vehicle without much hustle and stress.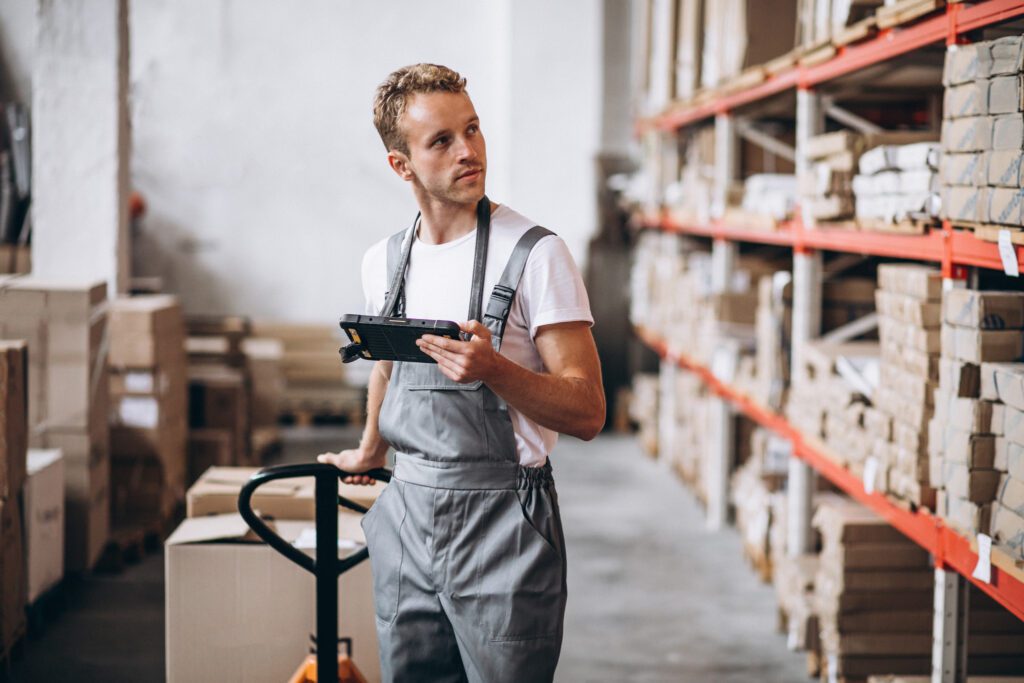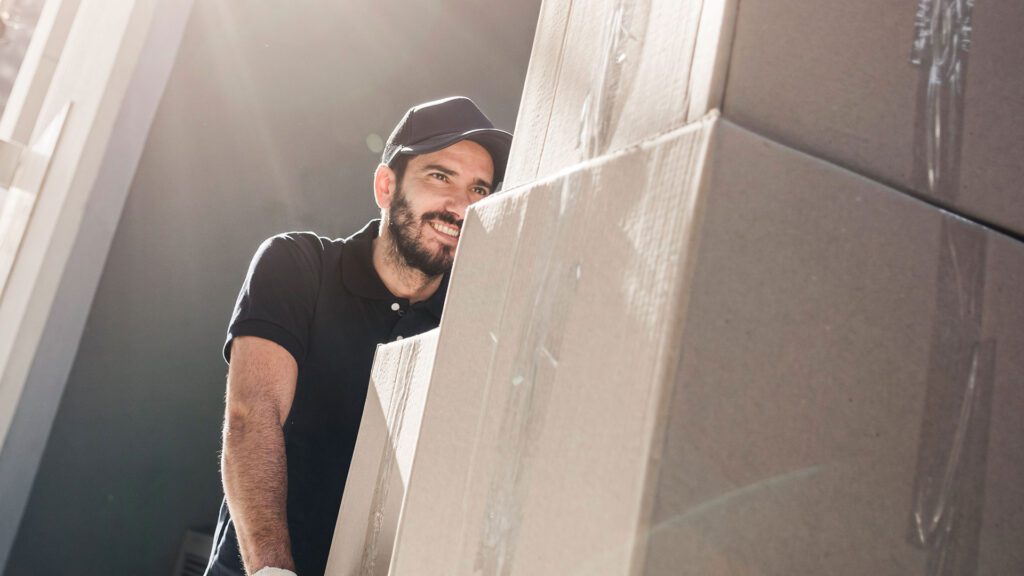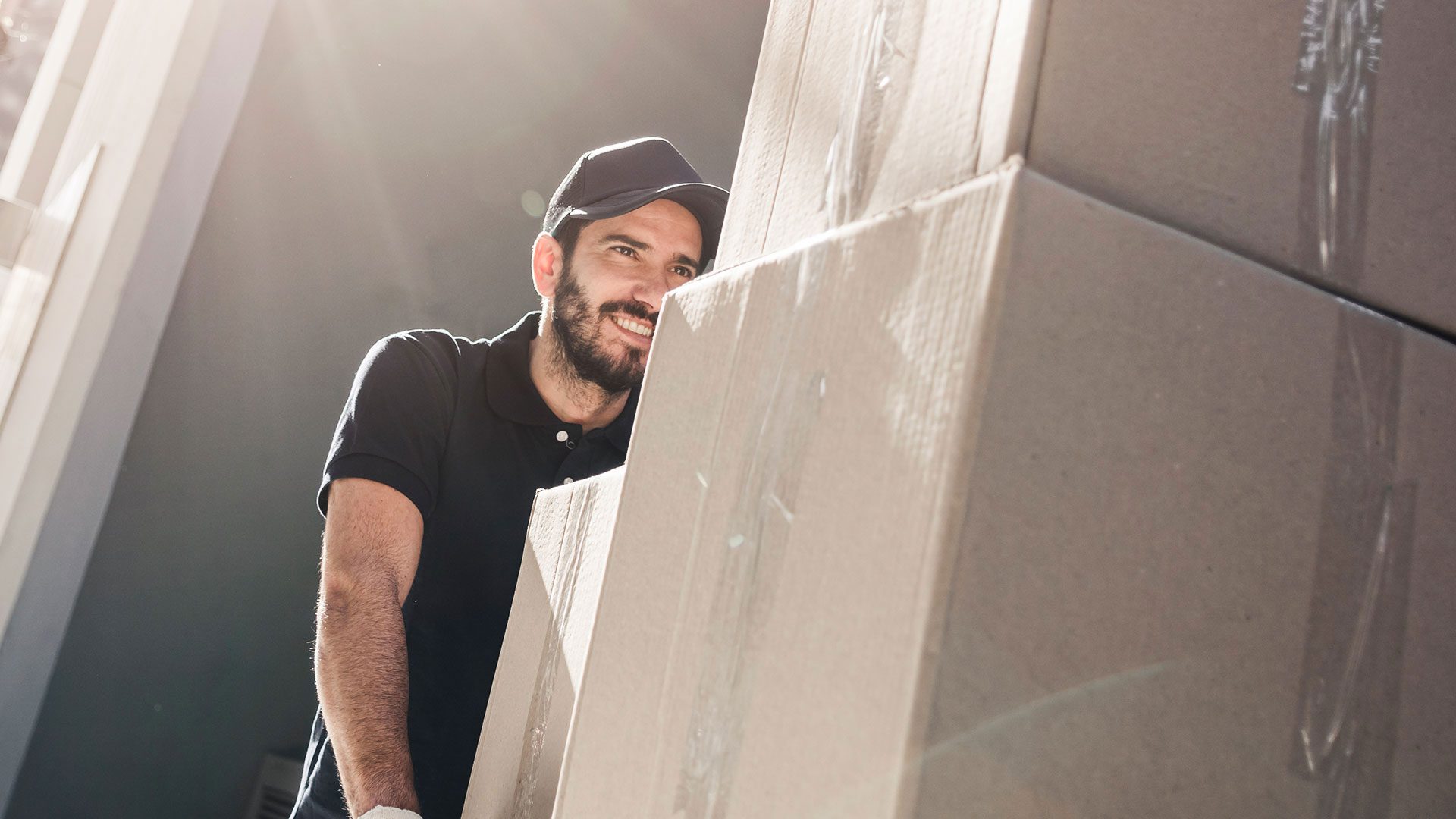 Internal mail distribution and dispatch
Especially in growing companies, the question often arises: How do I efficiently distribute incoming mail and parcels? Here we have the ideal solution with smart locker systems and software interfaces to their systems. Your colleague at the front desk or in the mailroom accepts mail and packages, registers them and stores them in a locker. Afterwards, the department or an:e employee:in receives a message with a pickup code. In this way, unnecessary trips can be saved and staff can be better deployed. Shipping can also be handled via the system.
Added value for employees: Receiving private packages
By optionally registering on POBox.app, employees can also have private parcel shipments delivered to the Variocube pick-up station. This saves them the trip to the post office and they are always happy to take their items home on the same day.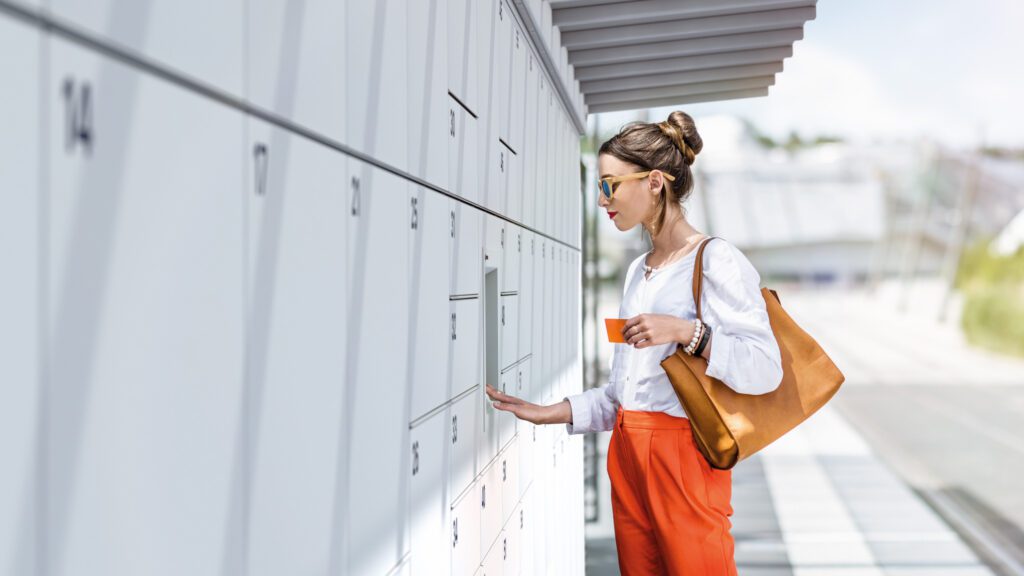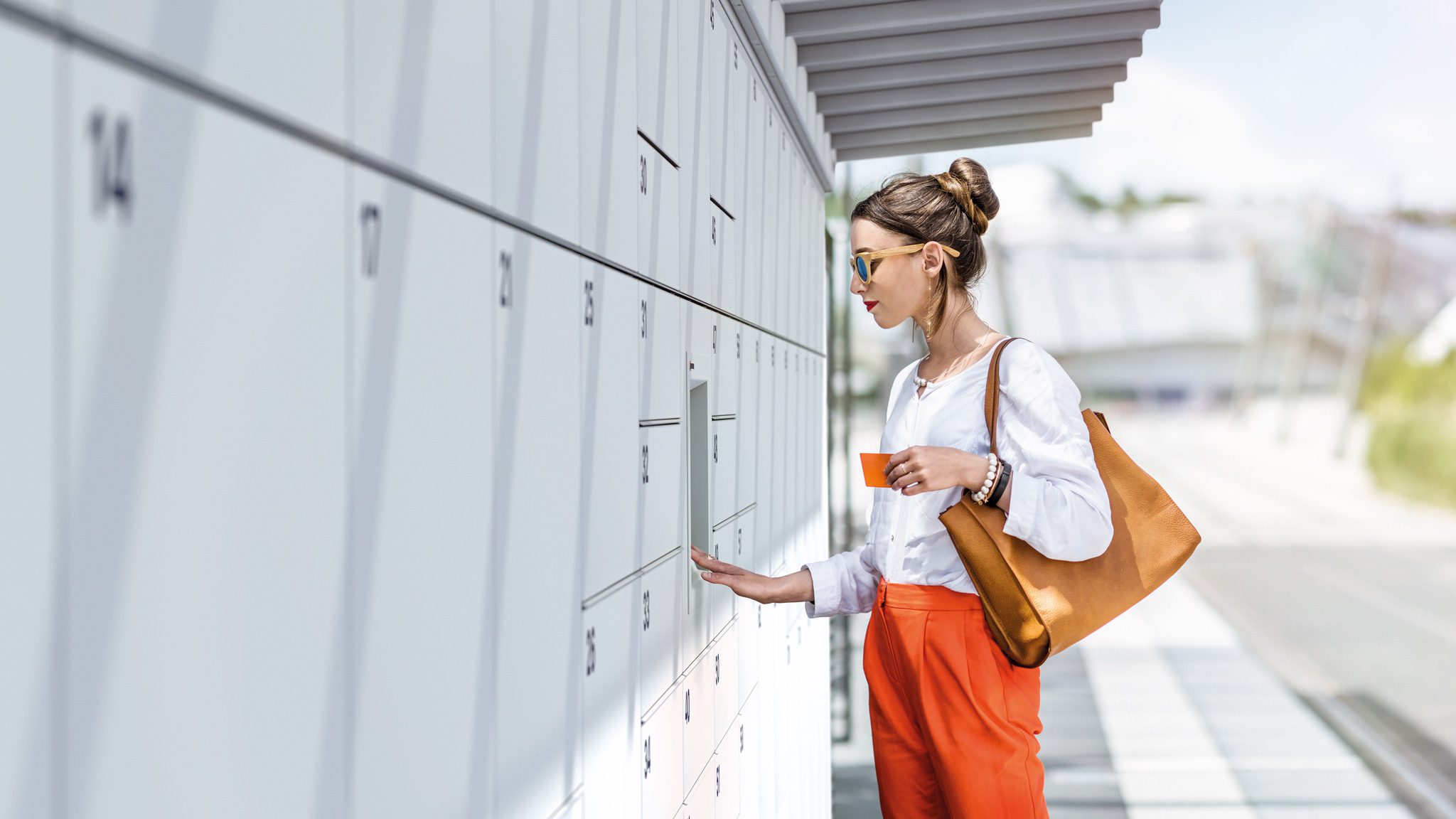 Cloud Software. Secure and efficient.
With our cloud solution, you reduce costs compared to on-premises solutions. The security of your data and the up-to-dateness of the software is increased by the professional support of the ISO 27001 certified data centre. 
Cloud solutions are affected by disruptions much less frequently or, if the worst comes to the worst, they are remedied very quickly. They do not have to place an additional burden on their IT and save personnel and working time.
You get a secure, AES256 encrypted, reliable and cost-effective solution.
Interfaces to your systems.
Thanks to our open interfaces (API), the smart lockers can be integrated into existing software solutions, e.g. ERP, CRM and shop systems, employee databases and much more.
Cloud-based, microservice architecture is:
Scalable – it can be scaled horizontally at any time.

 

Reliable – Essential services are distributed across multiple sites or closely monitored.
Up-to-date – through our continuous delivery process based on Kanban, all our customers are always up to date.
Secure – AES256 encryption enables secure data transmission and prevents the opening of compartments by third parties.
Integrierbar in die Inneneinrichtung oder fertige Schließfachmodule
VC Integration-Kit – unkompliziert zur eigenen Lösung
Die Integration von Variocube Hardware in Schließfachanlagen von Büromöbelausstattern oder in Sonderanfertigungen von Tischlereibetrieben ermöglicht eine Gestaltung der Anlagen passend zu Ihrer Einrichtung. Auf diese Art gliedern sich die Schließfächer perfekt in Ihr Designkonzept ein – für ein elegantes Erscheinungsbild ohne Stilbrüche. Die Software wird von Variocube geliefert und ist Turn-Key-ready, oder entspricht den mit Ihnen definierten Anforderungen und den dementsprechend angepassten Prozessen.
Ermöglicht Partnerbetrieben den Einsatz von innovativer Hardware und Software in ihren eigenen Möbel und Schließfachanlagen. Der VC Integrator-Kit besteht aus dem VC-Terminal mit Industrie PC und Touchscreen und den für die Anforderung passenden Schlössern mit oder ohne integriertem RFID-Reader.
Variocube Schließfachmodule – Modulares System in Industriequalität
Our innovative, flexible, modular locker systems are designed and manufactured to the highest quality standards. You get durable, long-lasting lockers with low service requirements. The electronic components used, such as controllers and touchscreens, meet industry standards to ensure long-lasting durability. All this is Made in Austria - so we meet the highest quality standards.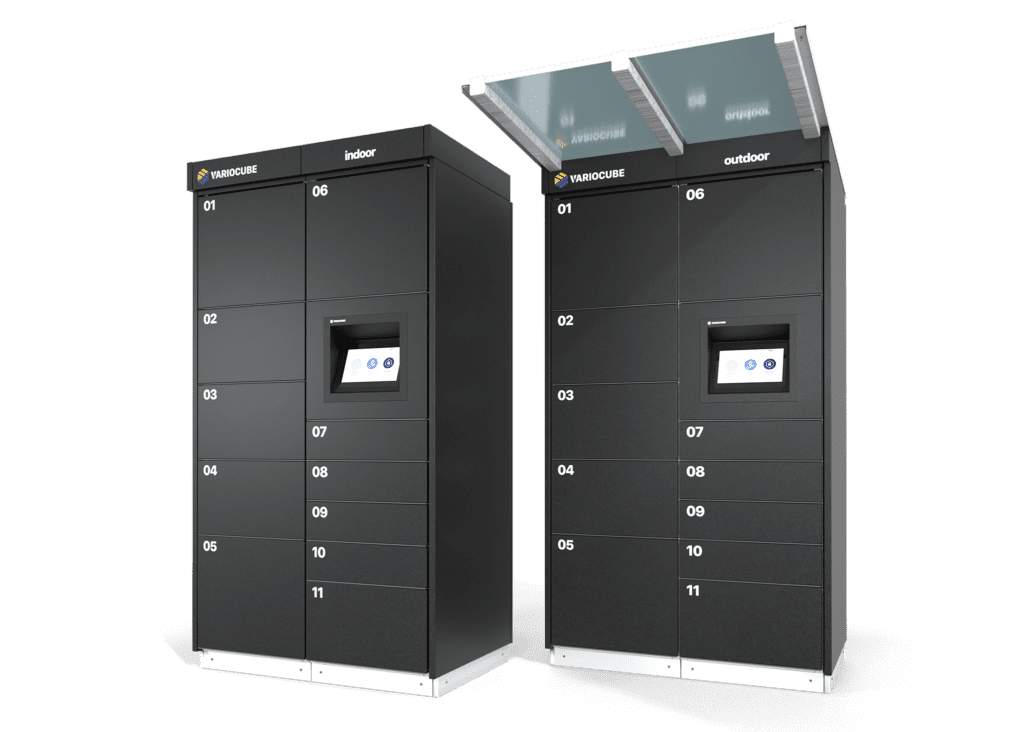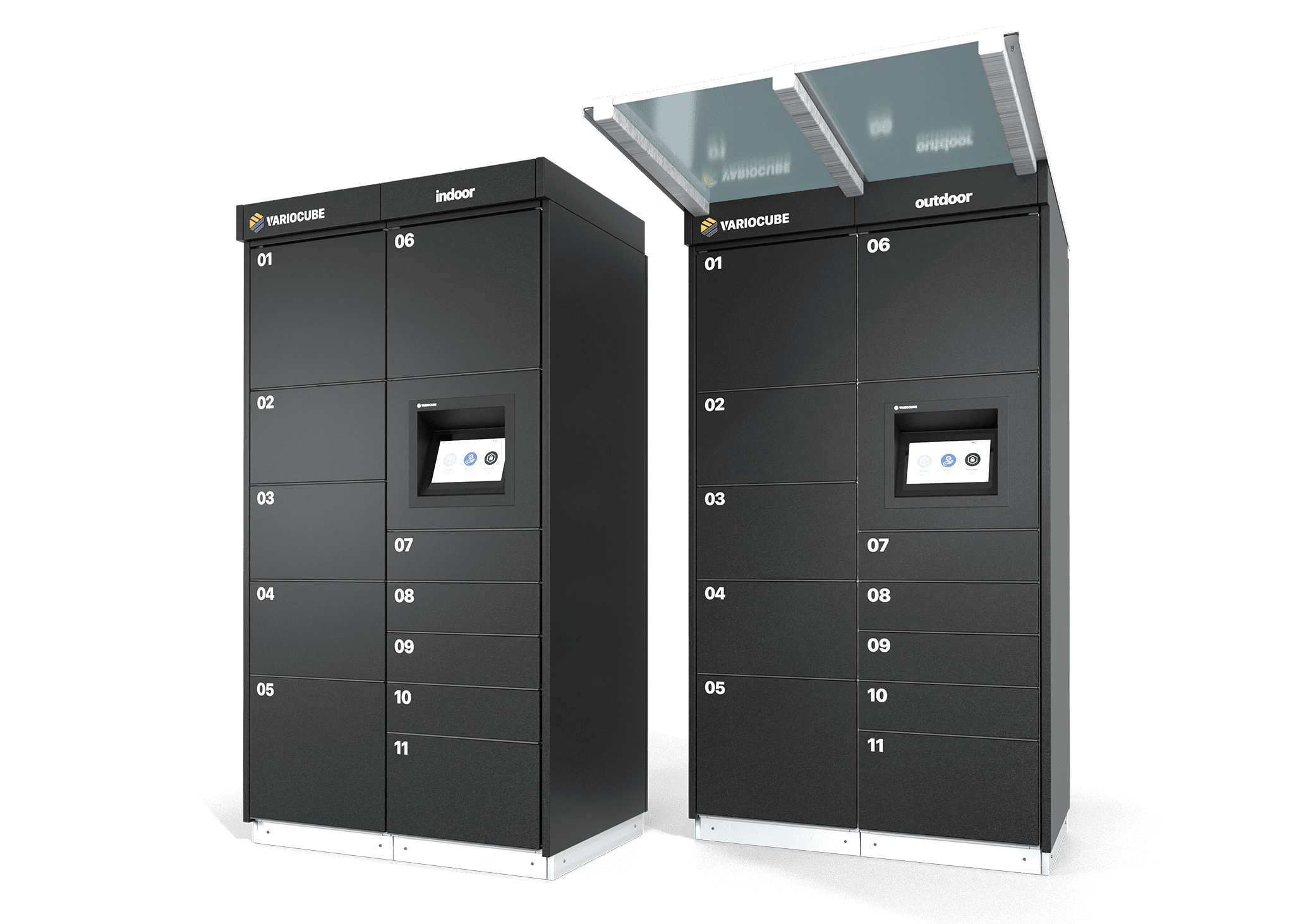 Variocube Lösungen im Einsatz.

Am Institute of Science and Technology Austria (ISTA) in Klosterneuburg / NÖ wird seit 2006 Spitzenforschung in den Disziplinen Physik, Mathematik, Informatik und Life Sciences
Read more »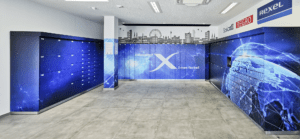 Der Vollsortimenter für den Elektrofachhandel und Spezialist für Gebäudeautomation, Sensorik und Automation REXEL Austria setzt bei seiner Abholstation auf eine innovative Click & Collect Lösung
Read more »
Interested in smart locker systems for businesses? Then get in touch today: