PO Box, Parcel Station, Parcel Shipping - All in One
Parcel lockers from Variocube.
Parcel shipping increased by 20% in 2020, but what hasn't changed are the delivery times of the eagerly awaited parcels. With parcel lockers from Variocube, say goodbye to collection slips. Add value to your apartment building for owners and tenants, by eliminating the need to pick up packages at inconvenient hours. Variocube parcel lockers offer true premium experience!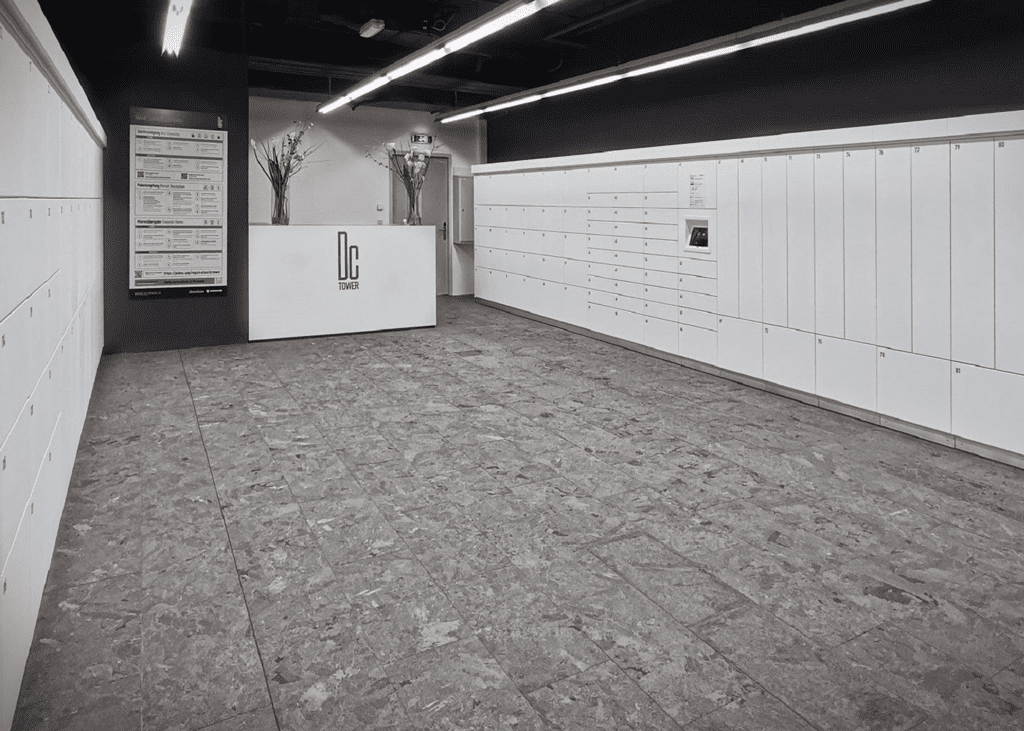 This is how your home becomes a smart home!
A Variocube parcel station consists of any number of parcels, adapted to the number of residential units. Parcel lockers. Compartments with letter drop flaps can be permanently assigned. The large parcel lockers are flexibly assigned depending on the item and released again after removal. Notification cards belong to the forgetting unit.
Our lockers withstand even the harshest weather conditions, so they can be placed indoors or in the open area of the apartment complex. 
As a software solution for users, our POBox.app is available with an intuitive interface. This can, depending on your needs, also be adapted to your wishes and combined with other solutions.



















Your advantages with Variocube
Parcel lockers for your construction or renovation project
We support you in the design and planning.
For the attractiveness of an innovative and future-oriented residential property, a customized solution for the reception of goods plays an essential role. Smart parcel lockers provide an ideal solution here for parcel shipping and receiving.
Contact us already in the planning phase to provide you with all relevant information such as dimensioning, functional scope, design and price.
Suitable locations for Parcel lockers.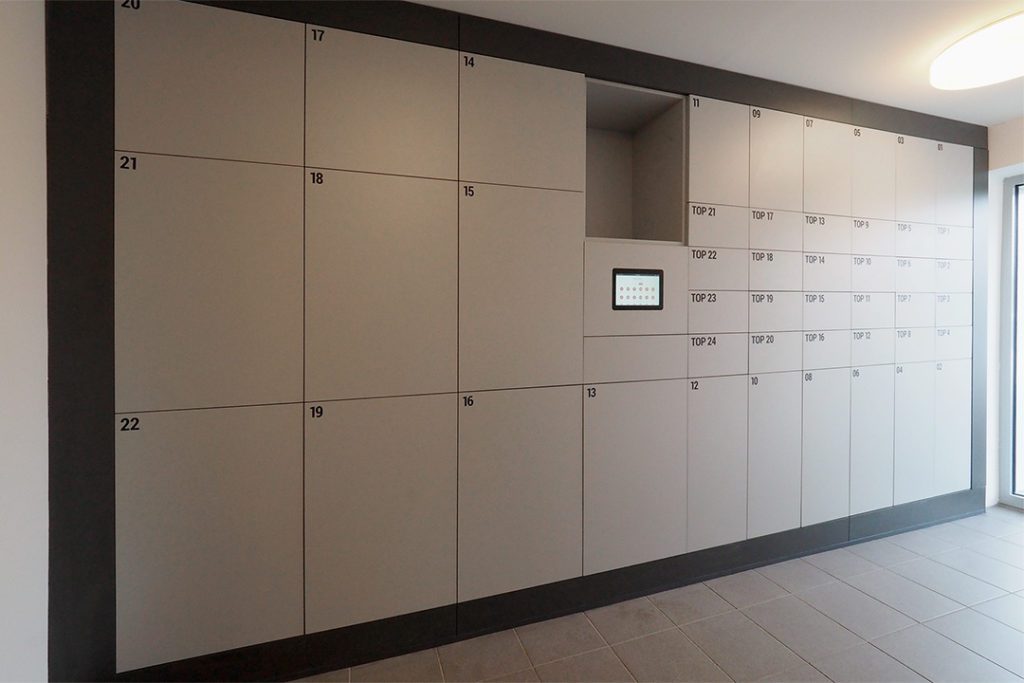 Common areas inside buildings, such as entrances and foyers, are often chosen as installation locations because they are easily accessible for users and delivery staff. In large office buildings, the units can also be positioned in specially designated rooms.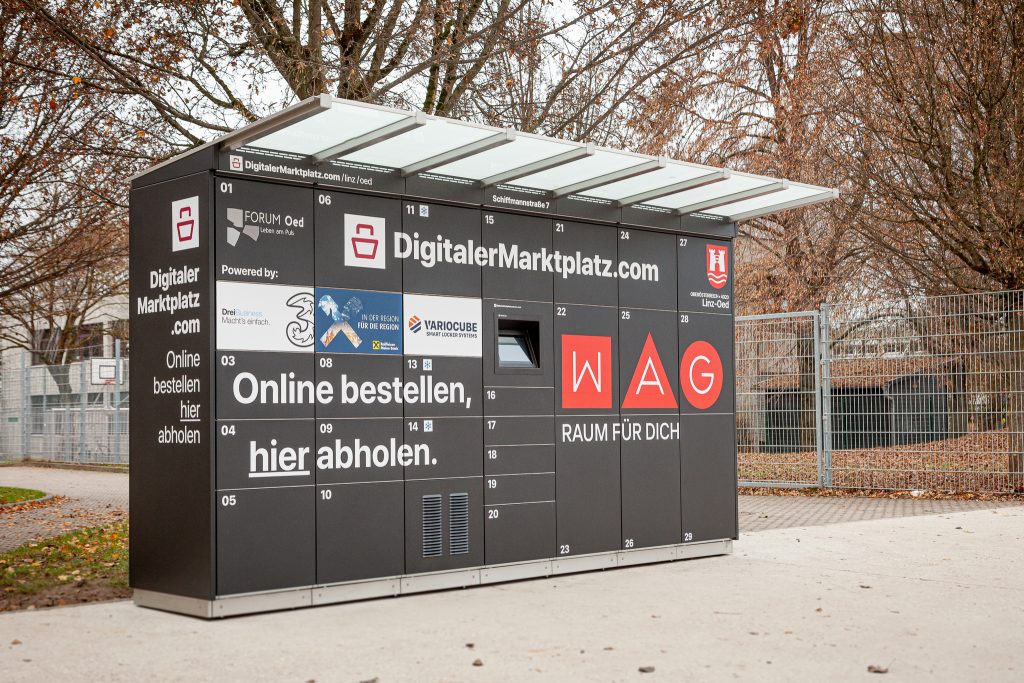 The outdoor version is ideal for outdoor use. One advantage of this positioning is the accessibility for delivery staff. They are no longer dependent on a resident opening the front door to get to the system. Thanks to rain drainage plates and the various roof options, no additional roofing is necessary. The parcel lockers can thus be placed directly next to the entrance area or in an accessible courtyard. With the Premium roof variant made of laminated safety glass, you don't leave collectors and service providers out in the rain.
The hardware - Modular locker in industrial quality
Our innovative, flexible, modular locker systems are designed and manufactured to the highest quality standards. You get durable, long-lasting lockers with low service requirements. The electronic components used, such as controllers and touchscreens, meet industry standards to ensure long-lasting durability. All this is Made in Austria - so we meet the highest quality standards.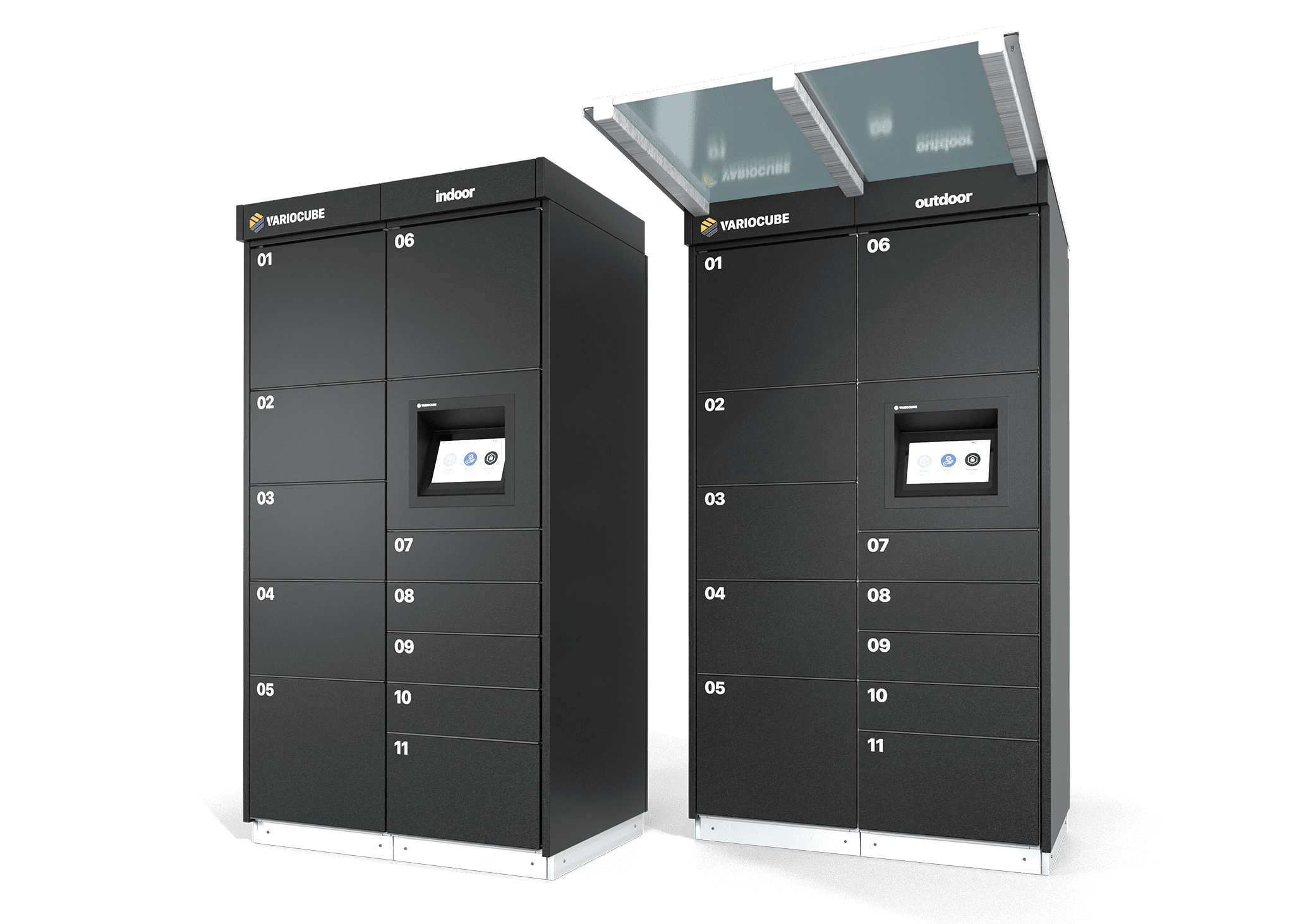 Variocube parcel lockers for rent
The system is to be retrofitted in an existing building or no longer fits into the construction budget? With all-inclusive rental options, we offer an alternative way to finance package systems. With a rental model, the rental costs of the plant can be added to the operating costs of the residential building. Thus, no additional costs are incurred during construction. Our team will be happy to assist you with the various options.
the software for a straightforward parcel locker solution.
Our POBox application is the result of more than 20 years of software development in the field of SaaS and cloud solutions. Users and operators benefit from a wide range of functions, maintenance and administration tools and much more. The intuitive user interface makes all processes easy to use and quick to understand. The user backend offers numerous setting options as well as the automatic creation of all necessary parking permits with the CEP service providers. Administrators can check the utilisation of the facility, manage users, set up cleaning and maintenance access and much more.
Extensive functions in the POBox.app
It works as simple as this
Storage and collection of parcels from the parcel locker

User Stories aus dem Bereich Wohnbau:
Everything you always wanted to know about smart parcel lockers: