ProLine locker system - versatile for your application
Large module selection also for special requirements.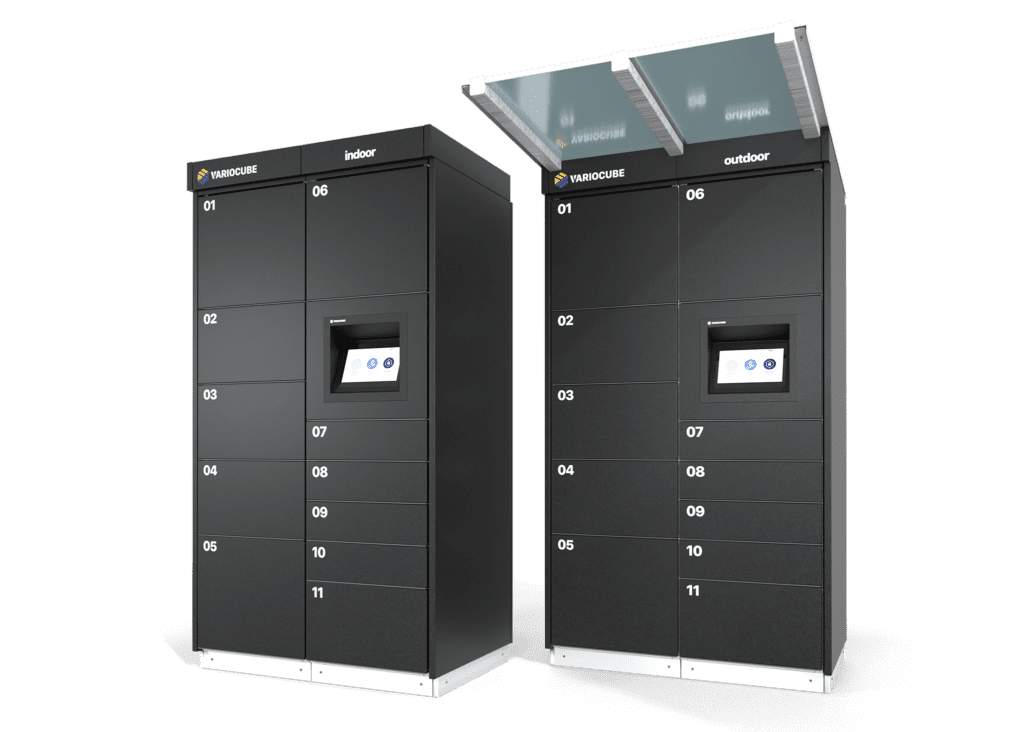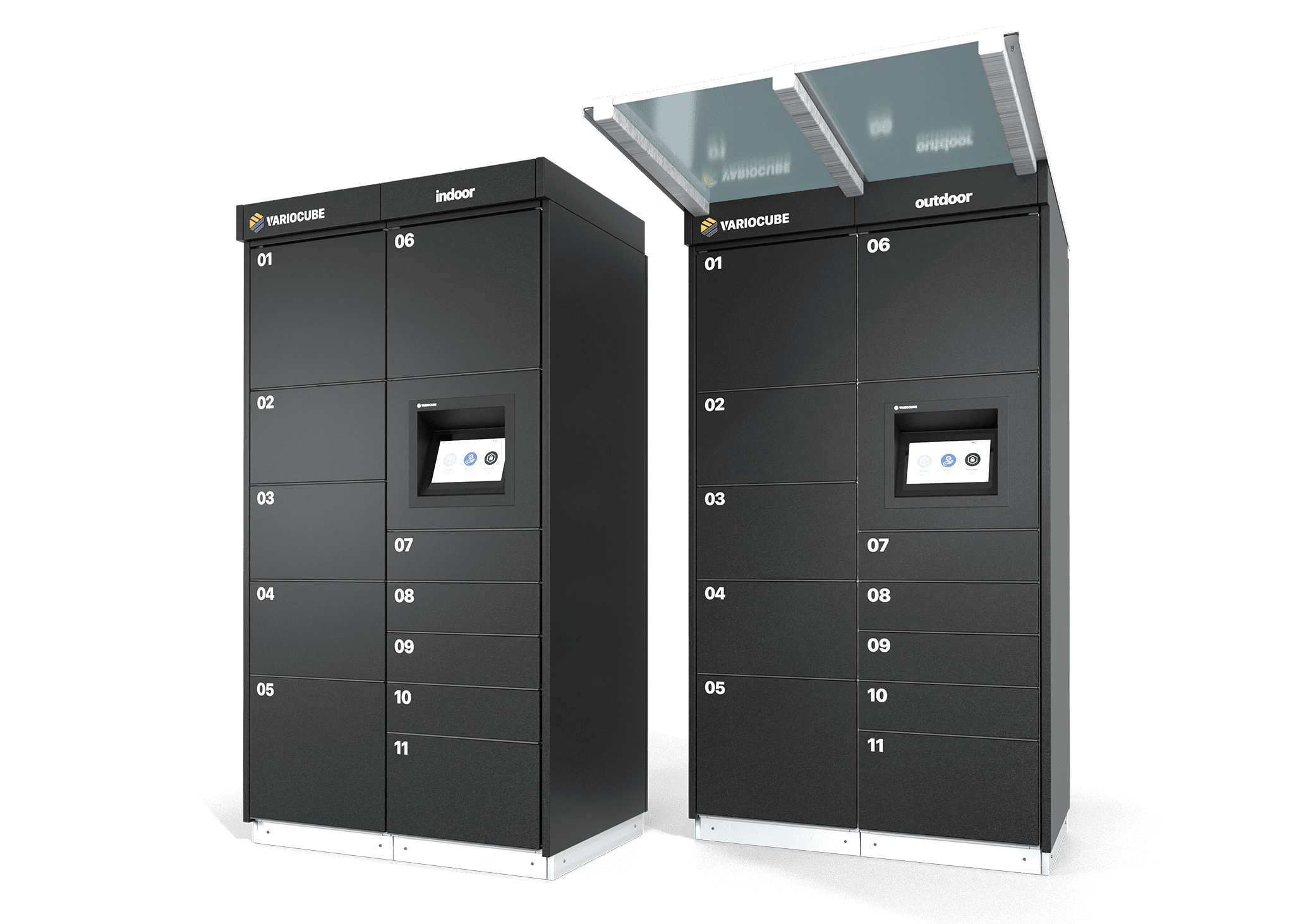 With its variety of module widths and depths, different shelf heights, indoor/outdoor versions, different roof types and numerous options such as refrigerated shelves, payment terminals etc., the VC ProLine always offers a suitable solution for the most diverse customer requirements.
Our innovative, flexible ProLine locker systems are designed and manufactured to the highest quality standards. This means you get a durable, resistant locker system with a long service life and low service effort.
The electronic components used, such as the controller and touchscreen, comply with industry standards to ensure smooth operations.
All Made in Austria - this is how we guarantee functionality and the greatest possible added value in Austria
Highest quality standards for the ProLine.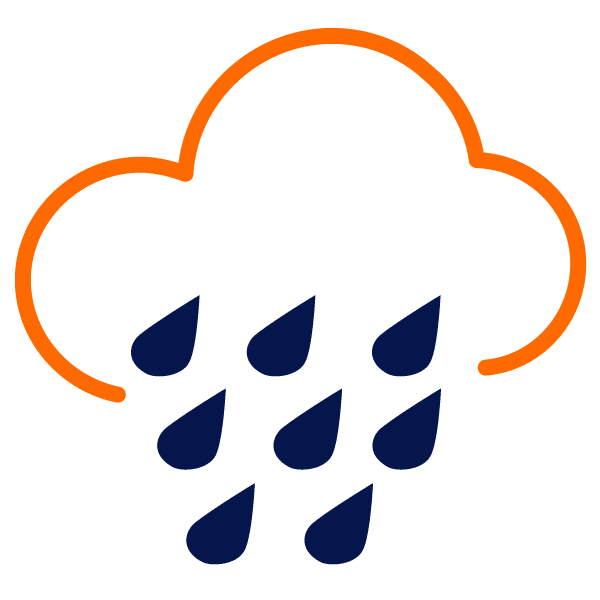 Weather protected
Our locker systems are also available for outdoor applications. So they can withstand even the most demanding operations.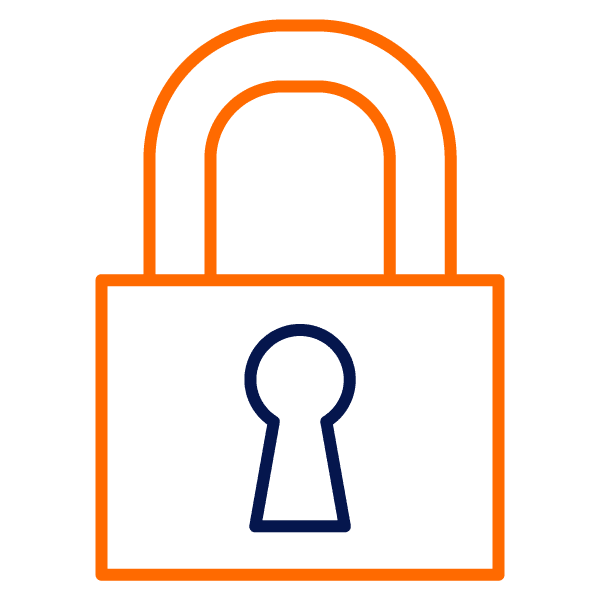 Safe is safe
In the event of an attempted break-in, the lock sends an emergency signal. A firewall only allows encrypted communication to the cloud.
Modular composition
Variocube systems can be flexibly assembled and expanded as required.
Maximum flexibility with VC ProLine locker system modules.
A locker system is made up of several ProLine locker system modules, so the system can be perfectly matched to your individual requirements. This means you have the right compartment sizes and the right total number of compartments for your area of application.
Your requirements have changed?
No problem, thanks to the modular design, ProLine modules can be added or exchanged for other compartment divisions at any time, your locker system adapts.
How many operator and control terminals are required?
Only one! A VC ProLine Master Module can control any number of lockers. Above a certain size, however, it makes sense to integrate a second display.
VC ProLine Master - Central operating and control terminal

All our locker systems can be operated via apps or via the central control terminal.
The control compartment contains all electronic components, such as the industrial PC, controller and LTE router. A bright and robust 10.1″ touchscreen provides an optimal image, and the screen is tilted to ensure easy and comfortable operation. With the outdoor screens, readability is possible even in direct sunlight. 
Optional accessories such as scanners, readers, key pads and payment terminals are installed below the control compartment.
VC ProLine locker system - modules with flexible compartment division
The Variocube ProLine product family is divided into two product lines: ProLine 650 and ProLine 950 (the number stands for the compartment interior depth in millimetres). These two product lines can of course be combined system-wise and operated via a master module.
The ProLine 650 series is available in both indoor and outdoor versions and has a standard internal dimension (compartment width) of 460 mm.
VC ProLine 650 Slim Module
 In addition, a narrow slim version of the ProLine 650 with an inside width of 320 mm is available.
The deeper ProLine 950 modules are mainly used for Luggage Locker or Click & Collect and are available as an indoor version.
Modules with integrated cooling enable the transfer of food or temperature-sensitive goods.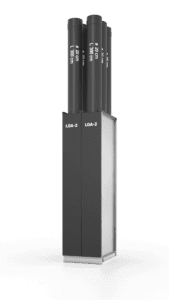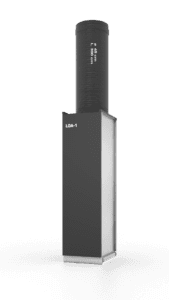 With the VC ProLine long goods modules, it is now possible to accommodate long goods with a length of up to 300 cm and a diameter of up to 45 cm in the locker system. With the LGA-1 and LGA-2, there are 2 versatile versions of the long goods module to choose from
The ProLine Tex modules have been developed for use as pick-up and service stations for dry cleaners. Each module has two hanging compartments and one compartment for the return of laid goods (e.g. tablecloths) and for the delivery of clothes.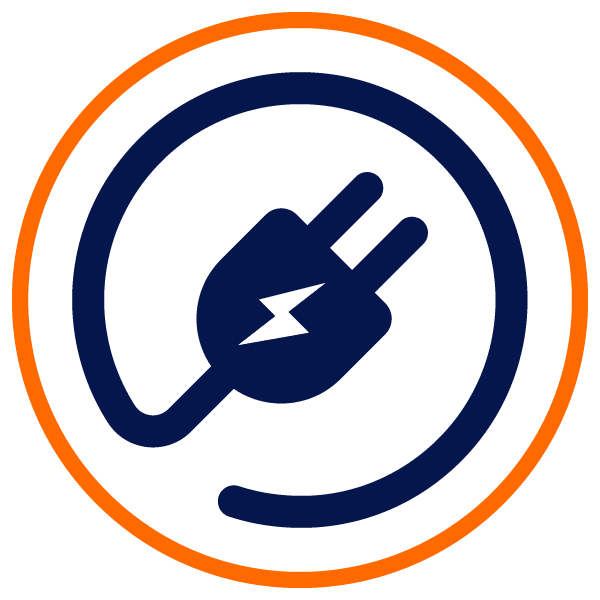 Little construction effort - the required infrastructure.
A VARIOCUBE system only requires a 230 volt socket and an internet connection. The internet connection is usually established by the built-in LTE router. Our CUBE Admin Center is directly connected to the cloud service of the mobile operator via an API. By operating our own APN in the LTE network, we have very extensive monitoring and security mechanisms at our disposal.
Indoor or outdoor? ProLine locker systems are weatherproof.
No matter whether you want to erect the units indoors or in outdoor areas, we are flexible. The well thought-out construction with rain drainage plates, inclined shelves etc. protects the contents from the weather. The electronic components are of industrial quality and designed to withstand large temperature fluctuations. The body is made of galvanised sheet steel and the doors, side panels and rear panels are additionally KTL primed and coated with a powder coating which is suitable for outdoor applications.
Protect roof variants, installations and users from the weather.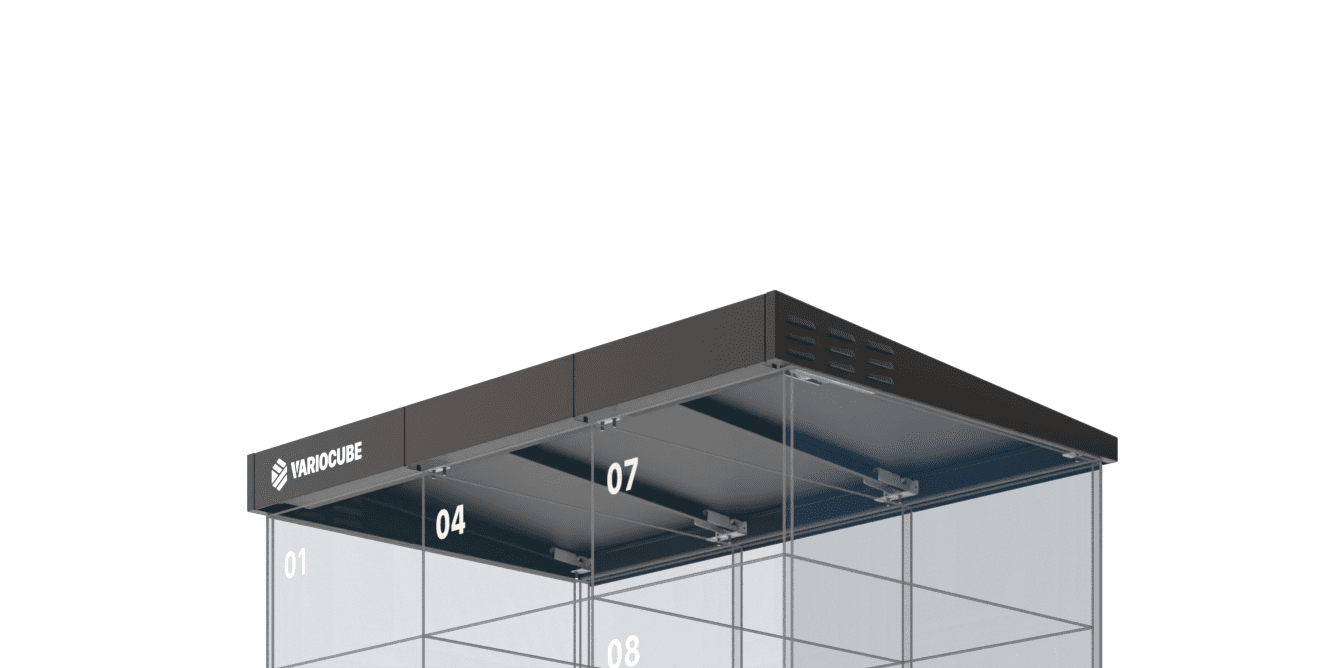 ProLine roof Eco
The Eco version is our basis for outdoor use.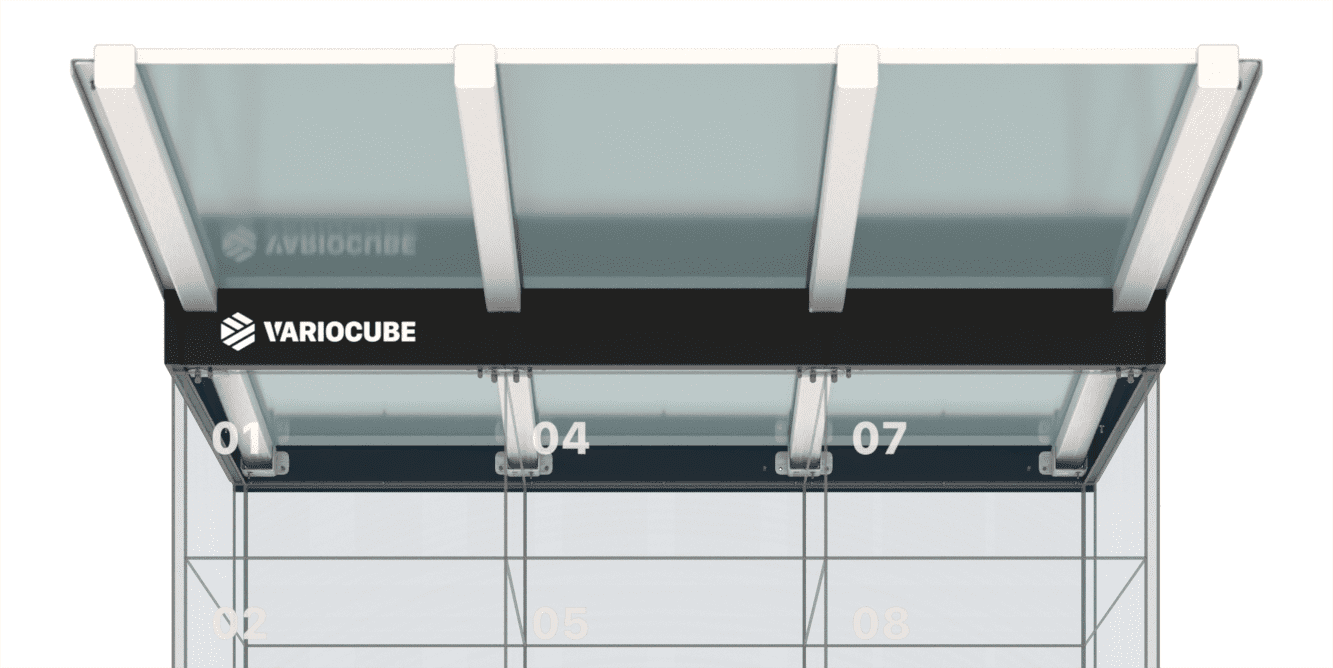 ProLine roof Comfort
The Comfort canopy made of laminated safety glass and stainless steel beams protects the user and the facility from direct weathering.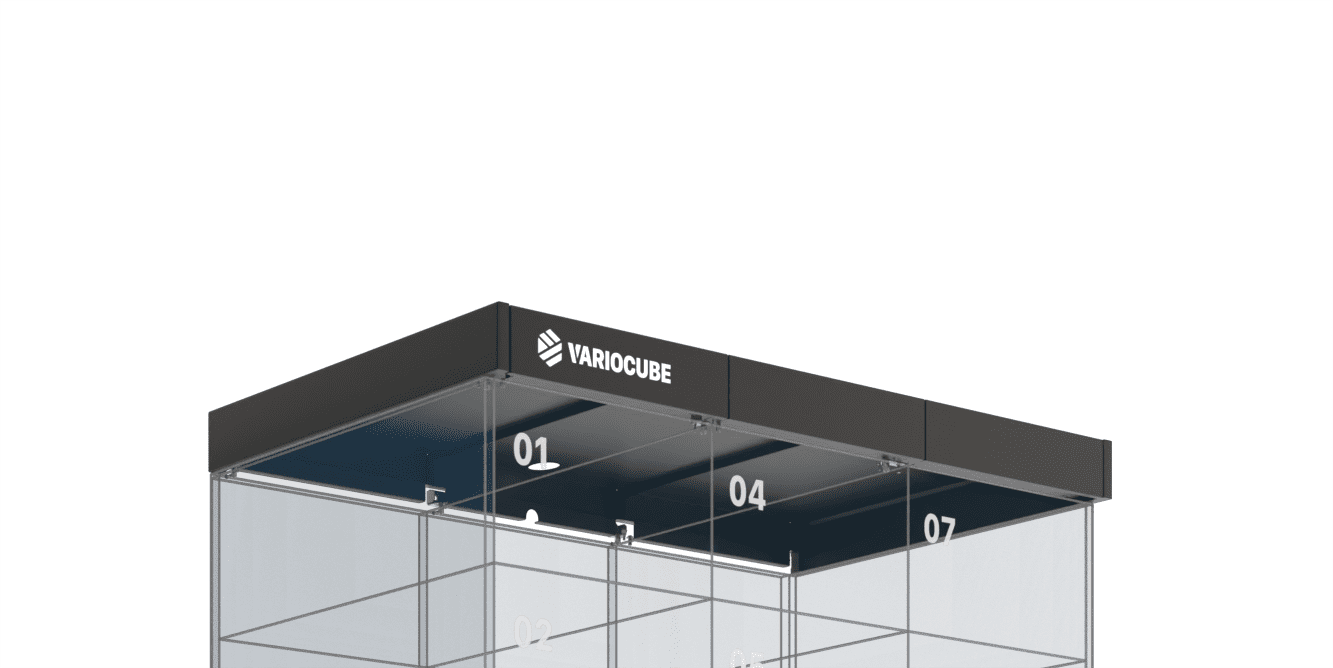 ProLine roof Standard
Our standard roof variant is used for indoor systems or for systems in erected enclosures.
Examples of Variocube outdoor installations: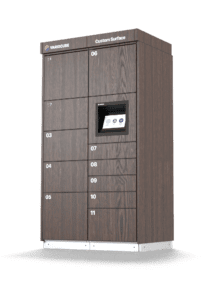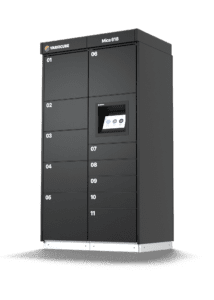 Endless possibilities for design
There are no limits to the design of Variocube locker systems. The robust metal surface can be manufactured in numerous coating colours or can be used as an advertising space with surface stickers. In order to integrate Variocubes seamlessly into your interior design, it is possible to have a locker system custom-made by a carpenter and equipped with Variocube electronic components and software. This gives you maximum creative freedom in the design and material of the units.
Optional scanners, readers and more...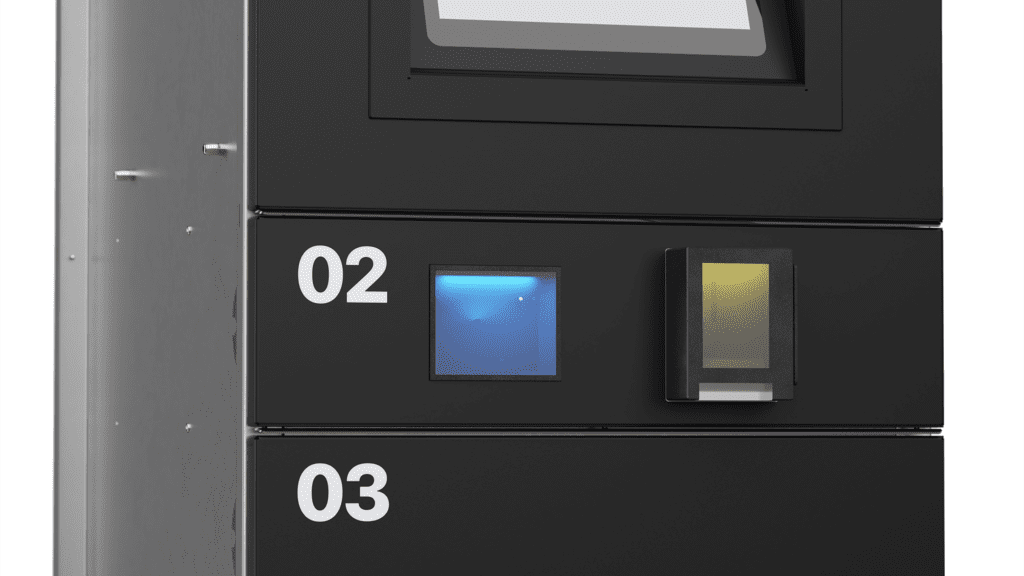 With the optional equipment options of the VC ProLine Master Module, the range of functions can be further expanded. It is possible to control external door operators, install payment terminals and various readers and scanners. Thanks to these options, you get maximum flexibility for your application.
Maximum safety for locker systems
The locks and the hinges of the Variocube ProLine locker systems can only be opened with suitable burglary tools. Should a compartment nevertheless be forced open, the lock concerned sends this information to the control unit. Appropriate warning messages are sent to the administration.
The Variocube communication unit includes a firewall that blocks all inward data traffic. A Variocube locker establishes an encrypted connection to the central management system in the cloud when it is commissioned. From there, it receives its function and loads the corresponding applications.
Dimensions and technical data
| | | |
| --- | --- | --- |
|   | Indoor | Outdoor |
| Body | Galvanised sheet steel | Galvanised sheet steel |
| Doors, side panels | Galvanised sheet steel, KTL primed and high-quality powder-coated | Galvanised sheet steel, KTL primed and high-quality powder-coated |
| Roof | Standard | Eco or Comfort |
| Base | Cathodic dip-painted shaped tube base, stainless steel base trims | Cathodic dip-painted shaped tube base, stainless steel base trims |
| Display | 10" PCAP Touch Display | 10" PCAP touch display / outdoor version, 1000 cd/m² |
| Standard colour resp. powder | anthracite metallic, Tiger Mica 618 | anthracite metallic, Tiger Mica 618 |
| Floor or wall mounting | required | required |
| Powder-coated exposed rear panel | optional available | optional available |
| LED lighting | optional available | optional available |
| Reinforced shelves | VC-3 and VC-2 | VC-3 and VC-2 |
| Barcode Reader, Payment Terminal, NFC Reader | optional available | optional available |
| Temperature range | - | -25 to +35 °C |
You can find compartment sizes and details of the modules, roof variants and accessories here:
Let us configure the right system for you