Automate equipment rental - simplify handovers with smart rental stations.
Collection and return are now possible 24/7.
Rental equipment is often needed at short notice, for example on weekends, automate the equipment rental with RentalCube. Enable your customers to pick up and return rental equipment 24/7. Also internally, a rental station offers smart optimisation ways for existing processes, so tools or IT equipment can be borrowed at any time.
By connecting via the API, there is the possibility to seamlessly integrate the RentalCube solution into your existing systems and thus automate the equipment rental process. Our intuitive frontend allows the renting person an overview of available equipment, time periods and costs. In the backend, not only user administration and statistics are visible, but cost centers and authorizations can also be stored, which is especially important for companies. The wide range of functions already offers a broad field of application by default, which can be extended by customizing it to your requirements.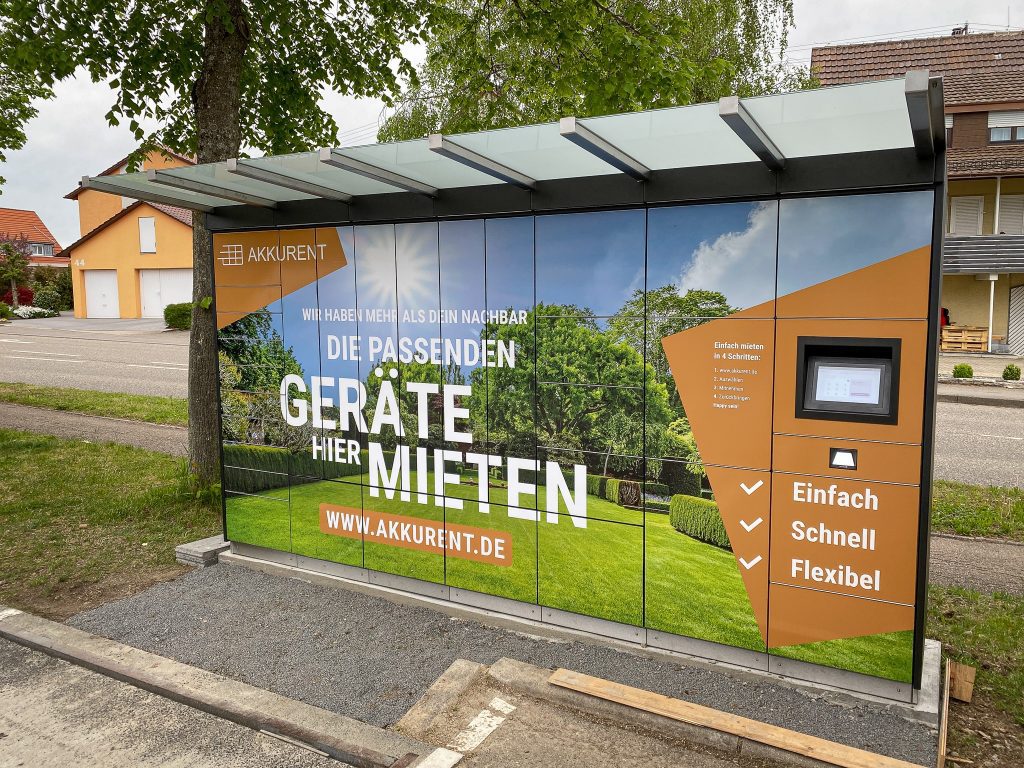 Die RentalCube Vorteile auf einen Blick.
Powerful functions for the rental of equipment.
Thanks to the large number of existing functions in the front and back end, you can automate the equipment rental process cost-effectively. Our RentalCube solution offers decisive advantages both internally and to the customer. Save working time and staff resources through time-dependent handover paths.
Do you have special wishes such as an extended range of functions or connection to your own systems? With more than 20 years of experience in the development of software solutions, we will find the right solution together with you.
Intelligent front end for the borrowers
In the frontend, the desired devices can be selected and the loan period can be specified. If the period or the device is already assigned, alternatives are automatically suggested.
Safe handovers
Two different opening codes are assigned to the lender and the borrowing person for secure handover. This means that only the user who is currently authorised can open the locker.
Ticket system for customer support
A ticket system is available to report damage or missing parts immediately. This way you always have an overview of the contact with the customers.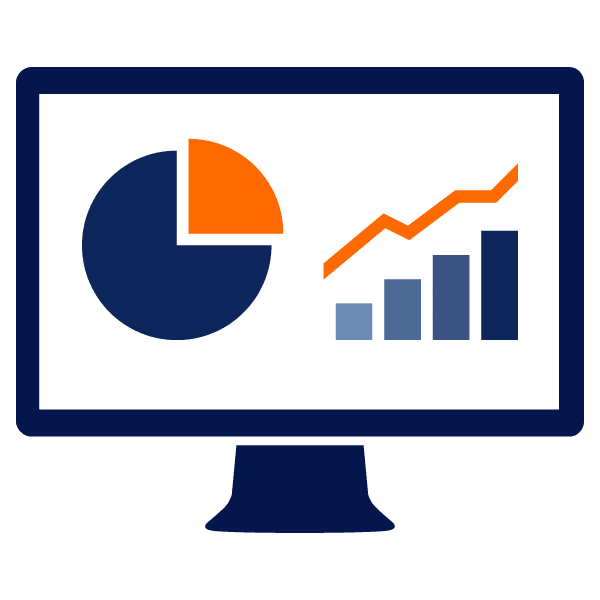 Comprehensive statistics
With the integrated analysis dashboards, you always have an overview of the use of the individual units and the ongoing collections and returns. In addition, statistics on inventory devices are available, so you can recognise popular devices and adjust the inventory if necessary.
Stockpiling in the locker system
Equipment can also be stored permanently in a permanently assigned locker. This reduces the handling effort for your staff and the equipment can be collected at any time in urgent cases.
Authorisation according to categories
An authorisation model according to categories has been integrated especially for in-house lending processes. Each user can be authorised for certain categories. This way, the groups can only borrow the equipment they actually need.
Assignment of cost centres
For internal billing, users can be assigned to the corresponding cost centre. In addition, statistics on the cost centres are available.
Kostenlose Online-Demo für den Use Case "Geräteverleih automatisieren"
Sign up for a free online demo today and experience our smart solutions first hand.
How and where are lockers used for rental?
Delivery/collection of borrowed equipment by customers
Dropping off and picking up rental equipment is difficult for customers in everyday life, often opening hours are too short or distances too long. Simplify the handover process with a smart rental pick-up station.
Lending processes in the company
Smart locker systems can fulfil numerous tasks in companies. As personal lockers for employees to collect goods and equipment, as an internal mail station in the office building, for equipment rental and much more. Due to the versatility of our hardware and software, there are (almost) no limits.
How can the lending process work?
Rental processes are very simple for the customer. A device and the relevant period are selected and paid for in the online rental system. With the pick-up code, the device can be taken out. After use, it is simply returned and put back into storage with the code. Now a member of staff can check the device. If there is any damage, the refund of the deposit will not be released and the customer will be informed.

Interest aroused? Then get in touch now.