The SmartKitchen: Self-catering for your employees.
Frische Speisen 24/7 – Die Kantine für jede Betriebsgröße
Die Speisenverpflegung der Mitarbeiter ist ein wichtiges Thema für jeden Arbeitgeber und -nehmer:in. Das Vorhandensein einer Betriebsgastronomie kann durchaus die Entscheidungsfindung von Bewerber:innen beeinflussen. Für Unternehmen ist eine Betriebskantine aufwendig und kostenintensiv, die Voraussetzungen und Anforderungen sind sehr unterschiedlich, je nachdem, wo sich der Standort des Unternehmens befindet bzw. welche Arbeitszeitmodelle es gibt, wie z. B. Schichtarbeit. Gerade für kleine und mittelständische Unternehmen ist eine eigene Betriebsgastronomie bisher kaum zu realisieren, obwohl jeder weiß, wie wichtig das "leibliche Wohl" der Mitarbeiter sein kann.
Hot meals, light snacks, drinks and everything available 24/7 in the smart cafeteria.
Wir haben mit unseren Kooperationspartnern Rieber GmbH & Co. KG und diversen Caterern die Lösung: Variocube SmartKitchen. Smart und digital wird die Welt der Betriebsgastronomie revolutioniert! Unsere Variocube SmartKitchen ist für jede Betriebsgröße geeignet, erfordert kein Personal, ist frisch, warm, kalt, durstlöschend, nachhaltig, rund um die Uhr verfügbar und intuitiv im Self-catering bedienbar.
With the right offer for your employees, you will increase their approval and satisfaction. An employee benefit that makes you more attractive as an employer. We consult you to find the right offer, size and payment options for your company. There is the possibility of integrating sustainable reusable systems for the food packaging and from our network we can arrange a caterer/operator for you.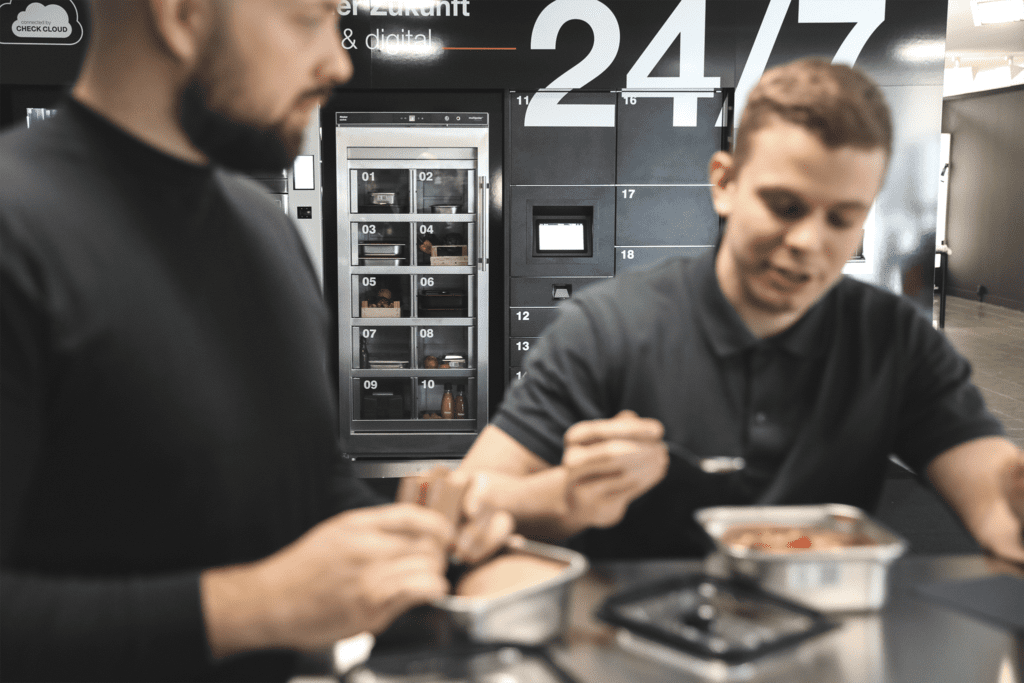 The advantages of a Variocube SmartKitchen company catering.
The process from ordering meals to consuming it.

Invest in the future and get more employee benefits
Unsere Variocubes können noch mehr, da unsere Softwarelösungen für eine Mehrfachnutzung vorbereitet sind, Anwendungen wie Paketstation, Click&Collect und viele mehr können jederzeit aktiviert werden. Zum Beispiel: Die Online-Plattform www.DigitalerMarktplatz.com nutzen regionale Händler, welche die von Mitarbeiter:innen bestellte Waren in die Schließfachanlage an Ihrem Unternehmensstandort liefern. Wir informieren Sie gerne über alle Möglichkeiten und Benefits.
As a supplement to an existing cafeteria, the SmartKitchen can be used to expand the cafeteria offering, e.g. through additional sales of food that employees take home. We will be happy to inform you about all the possibilities.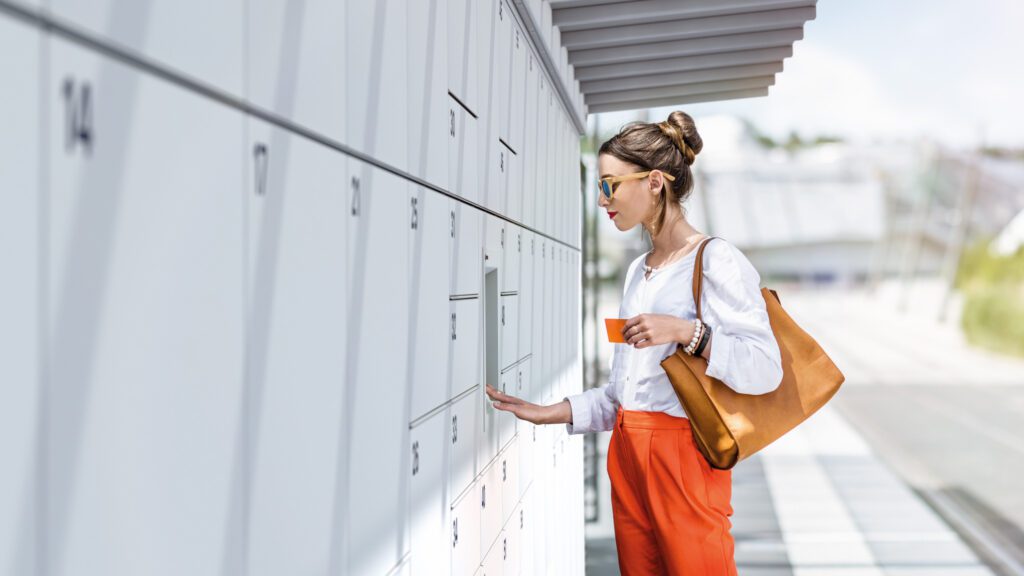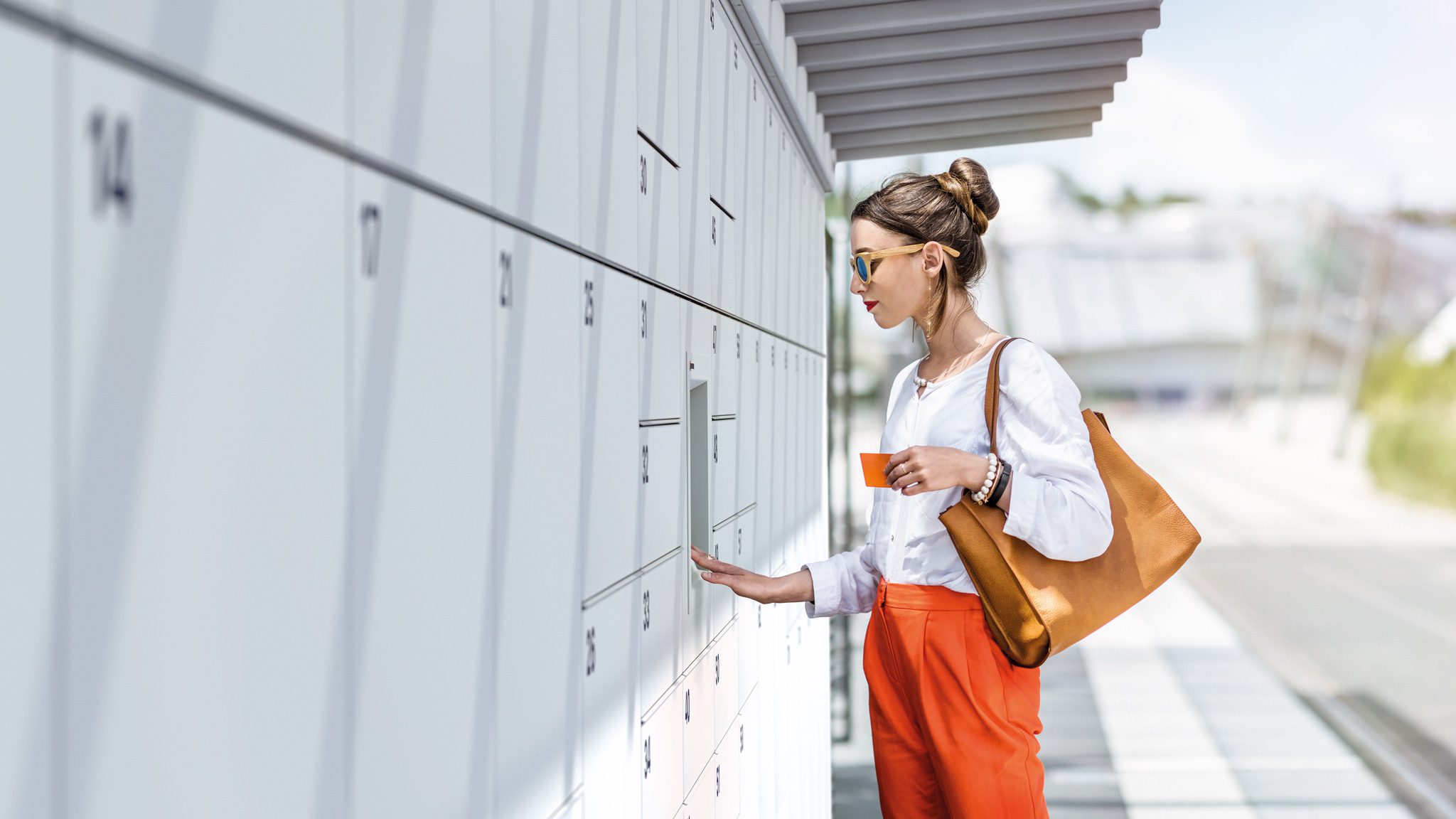 Software extensions for your Variocube for satisfied employees
Das Smarte an unseren Lockerstationen ist die Software, mit umfangreichen Standardfunktionen bietet diese zahlreiche Anwendungsmöglichkeiten, wie z. B. Paketstation, Click&Collect oder Mailroomservice. Alles ist bereits an Board und kann bei Bedarf aktiviert werden. Ein idealer Mitarbeiter:innen-Benefit, der noch dazu einen Mehrwert für Ihr Unternehmen bietet.
More questions? We answer them.