HARD AS STEEL, LIGHTNING FAST
For the locks and the associated control electronics, we rely on high quality Components of an Austrian manufacturer.
The operating terminal including industrial PC and LTE router are available in an indoor and an outdoor version. The touchscreens with a brightness of 500 cd / m² and 1,500 cd / m² each provide an optimal image to ensure easy and convenient operation.

Our CUBE Admin Center is connected via an API directly to the cloud service of the mobile operator. By operating our own APN in the LTE network, we have very extensive monitoring and security mechanisms available!
We are happy to answer your questions about the hardware.
The locker system is composed of several cabinet modules. The add on of additional modules, as well as the replacement of existing modules due to changing requirements is possible.

For a VARIOCUBE at least one master module is required. The number of expansion modules can be arbitrary. There is no limit to the number of units!

Also severals diplays can be built in one VARIOCUBE system!
A VARIOCUBE system only requires a 230 Volt socket and an internet connection. The Internet connection is usually made by the built-in LTE router.
Our CUBE Admin Center is directly connected to the mobile operator's cloud service via an API. By operating our own APN in the LTE network, we have very extensive monitoring and security mechanisms at our disposal.
Die Paketlösung für Mehrparteinhäuser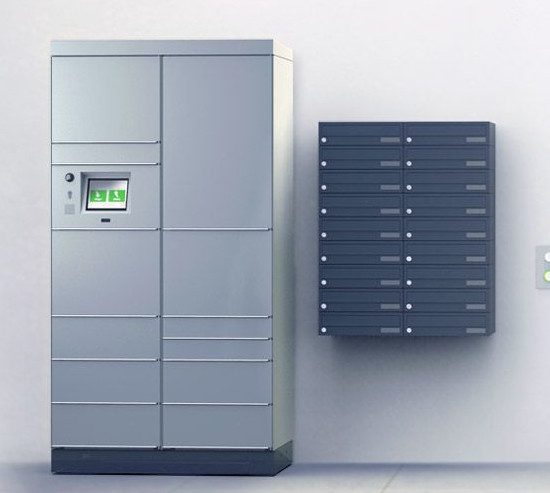 Nicht zustellbare Pakete sind ein Problem
Die üblichen Paket-Zustellzeiten korrelieren oftmals nicht mit den Anwesenheitszeiten der Empfänger. Die Folge sind nicht zustellbare Pakete, die an einer Ersatzabgabestelle hinterlegt werden – teilweise auch völlig ungesichert vor Wohnungstüren. Die Abholung in Paketshops, Paketstaionen oder bei Nachbarn bedeutet in der Regel zusätzliche Wegen und entsprechenden Zeitaufwand.
Die Lösung heißt KeConcierge
Die Lösung für nicht direkt zustellbare Pakete bei Wohnanlagen und Mehrparteienhäusern ist die KeConcierge Paketstation. Sie wird im Eingangsbereich aufgestellt und kann von allen Paketzustellern sowie von lokalen Lieferdiensten zur sicheren Einlagerung von Paketen und Waren genutzt werden. Empfänger profitieren von einer komfortablen, rund um die Uhr verfügbaren Abholmöglichkeit – direkt dort, wo sie zuhause sind.
The locks and hinges of the VARIOCUBEs can only be forcibly opened with suitable burglary tools. Nevertheless, if a compartment is squeezed opened, the lock would forward this information to the control unit and corresponding warning messages will be sent. The VARIOCUBE communication unit includes a firewall that blocks any inbound traffic.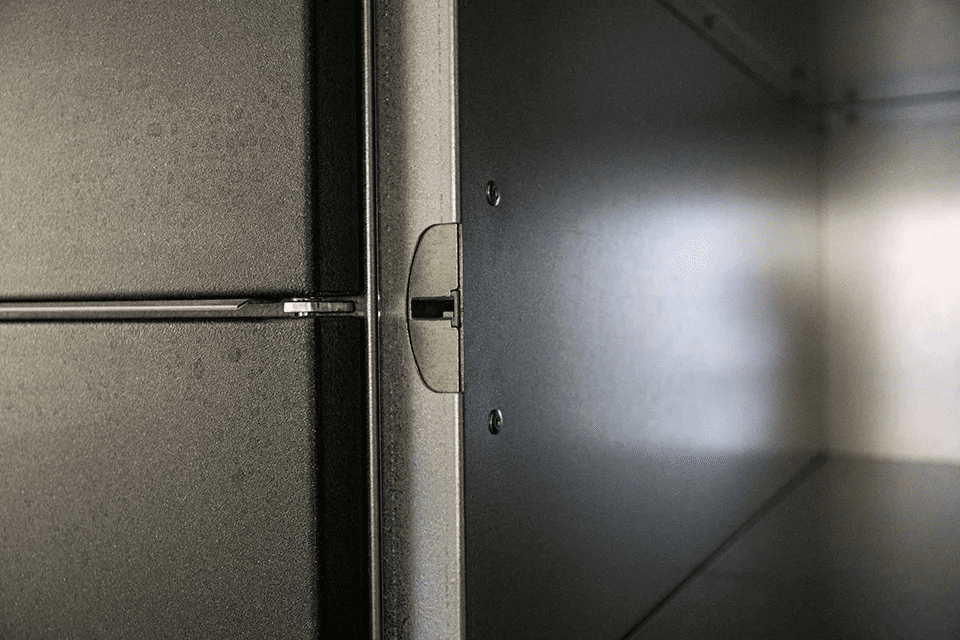 A VARIOCUBE sets up an encrypted connection to the central administration system at startup. From there, the VARIOCUBE receives its information about the functionality to be provided and the applications to be loaded. It is not possible to invade the VARIOCUBEs through the network from the outside.