Smart rental lockers for hotel and tourism.
Rental lockers for guests and tourists.
Welcome to the future of luggage storage with a smart rental locker for hotel and tourism businesses! Offer your guests convenient, secure and modern luggage storage with our rental lockers for hotels. Security, convenience and innovative technology are at the forefront.
Our rental lockers offer numerous advantages for your hotel business. As experts for intelligent Locker Systems we understand the needs of the hotel industry and offer tailor-made solutions with modular locker systems, software interfaces to your systems or integration solutions to integrate intelligent locker systems into your interior design.
Advantages for hotel and tourism operators.
Advantages for your guests
Usage scenarios: Rental lockers for hotel and tourism
Smart Locker systems are a low-maintenance alternative to traditional coin-operated lockers and offer many advantages for the hotel and tourism industry. With credit card payment, keyless entry, flexible rental costs and different locker sizes, they offer modern and user-friendly storage options. Switching to smart rental lockers for hotel and tourism promises a better user experience and more efficiency for their operations. A publicly accessible locker system offers not only hotel guests but also day tourists the opportunity to store their luggage safely.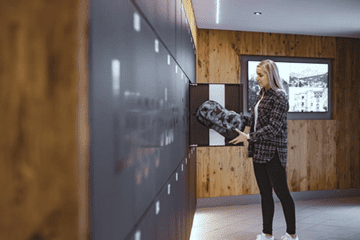 Replacement for high-maintenance coin lockers
Smart locker systems are superior to conventional coin-operated lockers in many ways. The advantages of smart locker systems for the hotel and tourism industry are: Payment by credit card, no keys getting stuck, flexible rental costs, different prices depending on locker size and codes can be shared with family members.
They offer a modern and user-friendly solution for secure storage with electronic payment and convenient access control. The switch to smart locker systems promises an improved user experience and more efficiency for operators and users alike.
Attract day tourists and new customer groups.
Do you finally want to make profitable use of a vacancy or an unused ground floor area? With a publicly accessible locker system, not only your guests but also day trippers and occasional users can safely store their luggage.
Through freely selectable rental fees, acquisition, maintenance and operating costs pay for themselves. New groups of guests are directly addressed by the user-friendly service offer and consider an overnight stay in your hotel.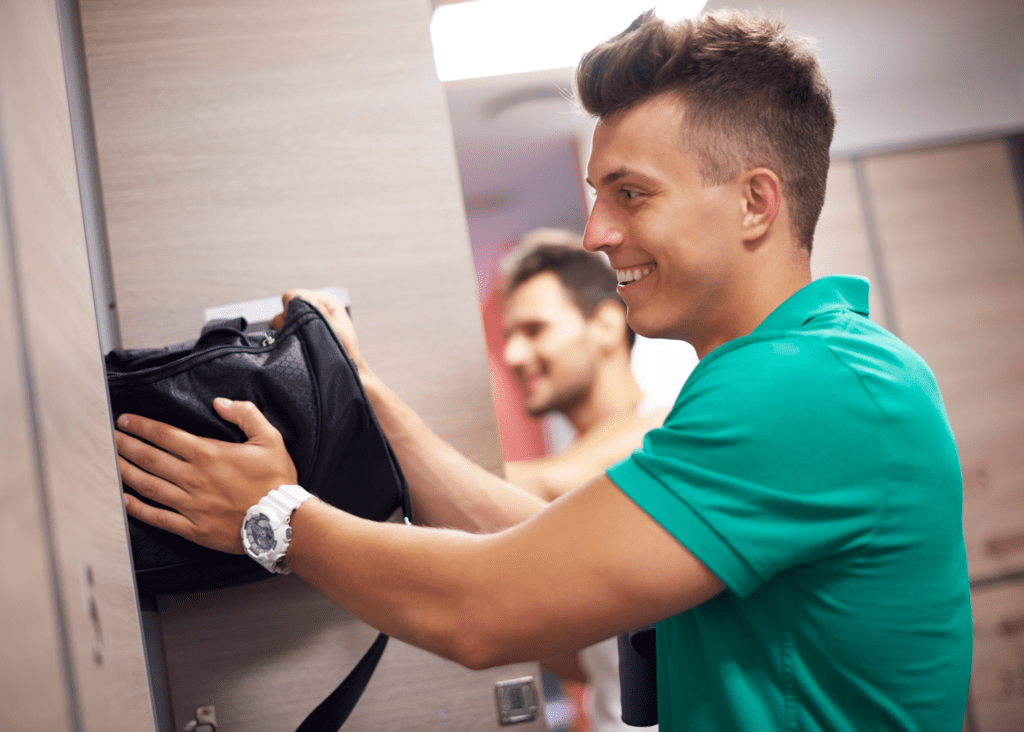 Free or paid use - the choice is yours.
Various options are available to the operator. Free use or a paid service.
If the user chooses to pay for the use of a locker, he or she can reserve the locker online in advance and pay with the preferred payment method. Alternatively, users can rent a locker directly at the facility and use the built-in card terminal for payment. We support you in integrating the payment service provider.
The opening code is either sent by e-mail or SMS after the booking has been made, or it is shown once directly on the display and can be noted down.
User-friendly rental lockers for hotels - SafeCube makes it possible.
Our Safecube application for intelligent locker systems offers a wide range of possible uses. User-friendliness, maintainability, statistics and high fail-safety are the focus here. Read more on the SafeCube detail page.
The best thing about SafeCube? Your guests don't need their own app on their smartphone.
Coin lockers vs. smart lockers.
Comparison of maintenance costs, utilisation, etc.
| Function | Coin lockers | Smart locker systems |
| --- | --- | --- |
| Access | Requires coins or tokens to unlock | Access via various methods such as opening code (PIN), WebApp, etc. |
| User-friendliness | Easy to use as no technology is required. Only a conventional key is needed. | More convenient and intuitive thanks to modern unlocking methods. Keys cannot be jammed or lost. |
| Administration | Limited control options. | Centralised management through SafeCube software. Emergency opening and cleaning accesses can be created by the admin. |
| Rental costs | Coin insertion is usually only possible with €0.50-2 coins. | Rental costs may vary by compartment size, prices can be changed in the backend. Guests receive the proof of purchase by e-mail. |
| Payment | By error-prone coin insertion. | Directly in the online portal during the booking process or on site via a card terminal. |
| Security | Limited security as cheap locks can be easily picked. | Robust compartment doors and carcasses as well as locks with very high tensile strength make breaking open possible only with force and burglary tools. |
| Fault tolerance | Susceptible to coin blocking, jammed code cylinders, defective keys or other malfunctions. | Robust and durable locking technology, high-quality hinges and a reliable, encrypted cloud infrastructure make the systems low-maintenance. |
| Costs | Low purchase and maintenance costs. | Acquisition and maintenance costs are quickly amortised through variable rental fees. |
| Flexibility | Low flexibility in access regulation. | High flexibility through customisable configuration and time control |
| User experience | Simple but limited functions for users. Only one key available. | Usage code can be transmitted by e-mail, SMS or by showing it once on the display. Family members can open lockers without a key at any time using the code. |
| Traceability | Limited traceability of use. | Detailed transaction recording and statistics. |
Versatile hardware for rental lockers.
Can be integrated into the interior design or ready-made locker modules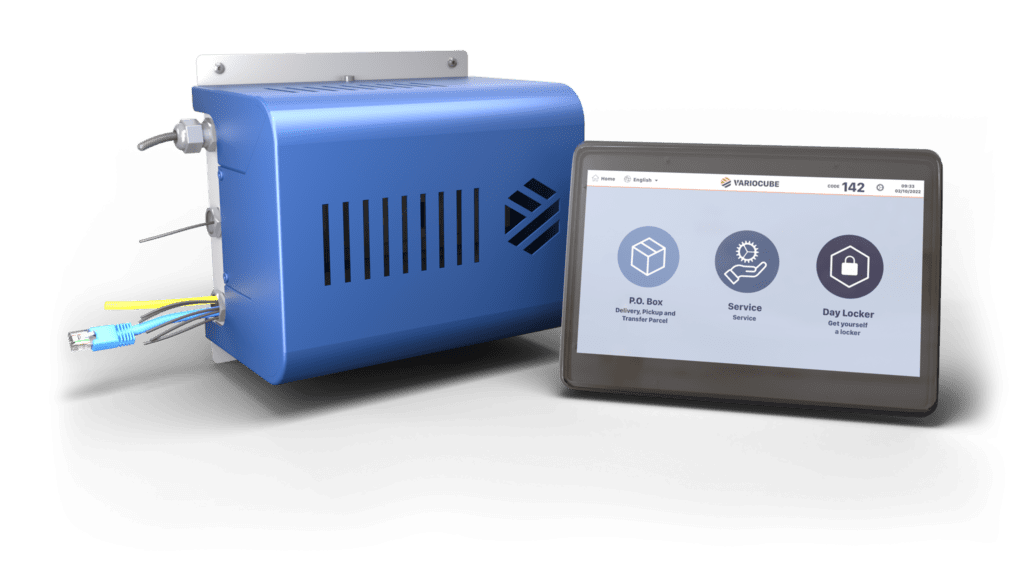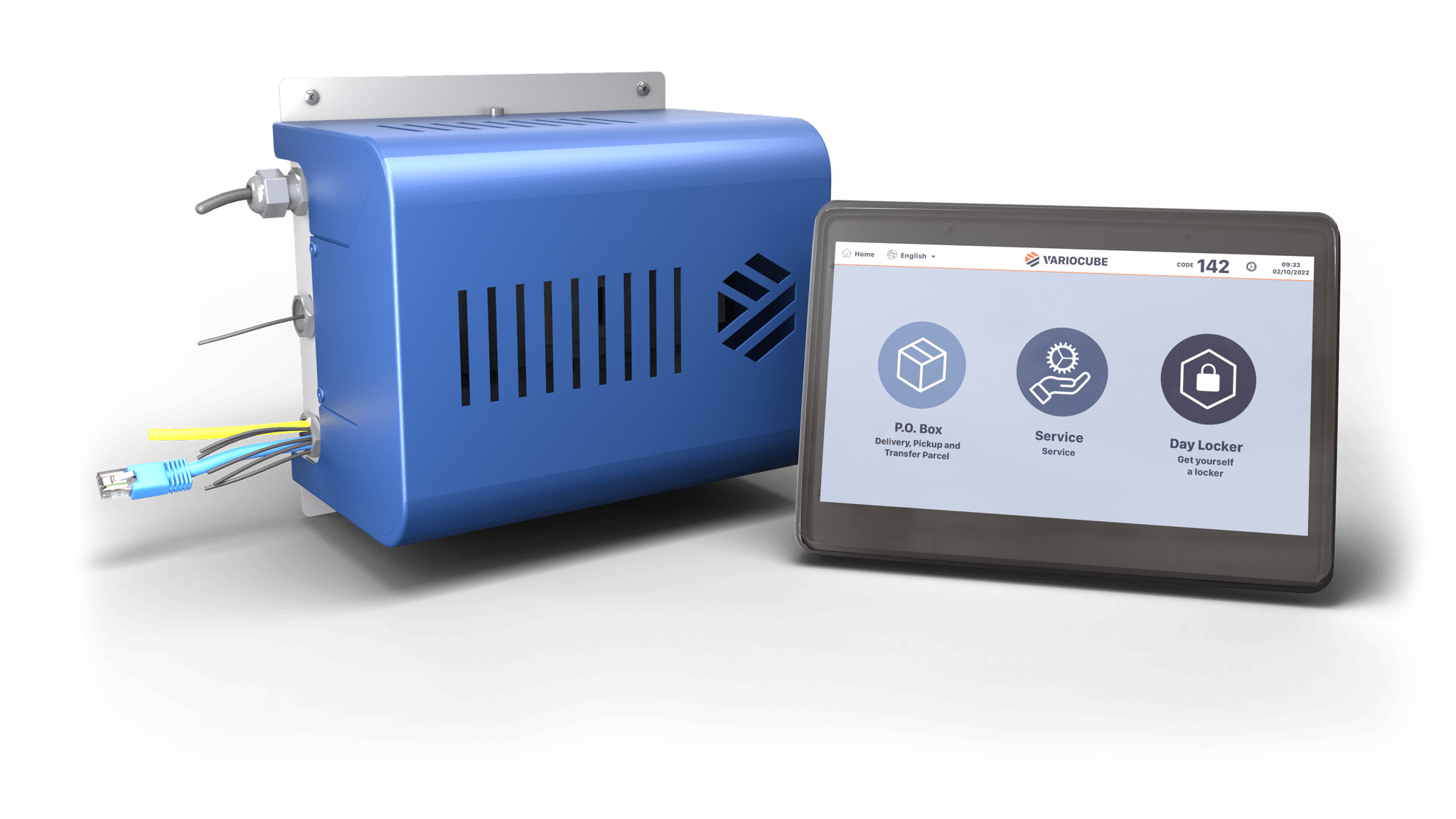 VC Integration Kit - the uncomplicated way to your own solution
Locker systems are making their way into more and more areas of daily life. The fields of application are wide-ranging and concern both the private and the business environment. Be it the reception of parcels in one's own apartment building, the collection of goods at a Click & Collect pick-up station or the mere storage of luggage in tourism. In all cases, it is possible to equip the locker systems with intelligent systems so that they can be controlled with smartphones, chip cards or codes.
Variocube locker modules - Modular system in industrial quality
Our innovative, flexible, modular locker systems are designed and manufactured to the highest quality standards. You get durable, long-lasting lockers with low service requirements. The electronic components used, such as controllers and touchscreens, meet industry standards to ensure long-lasting durability. All this is Made in Austria - so we meet the highest quality standards.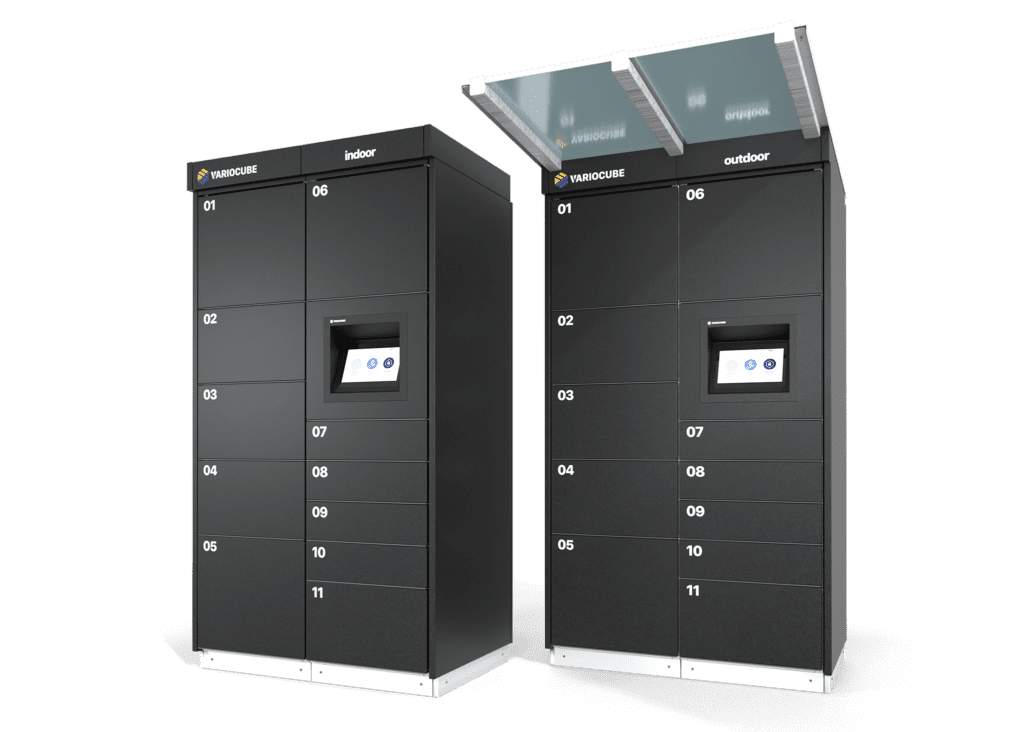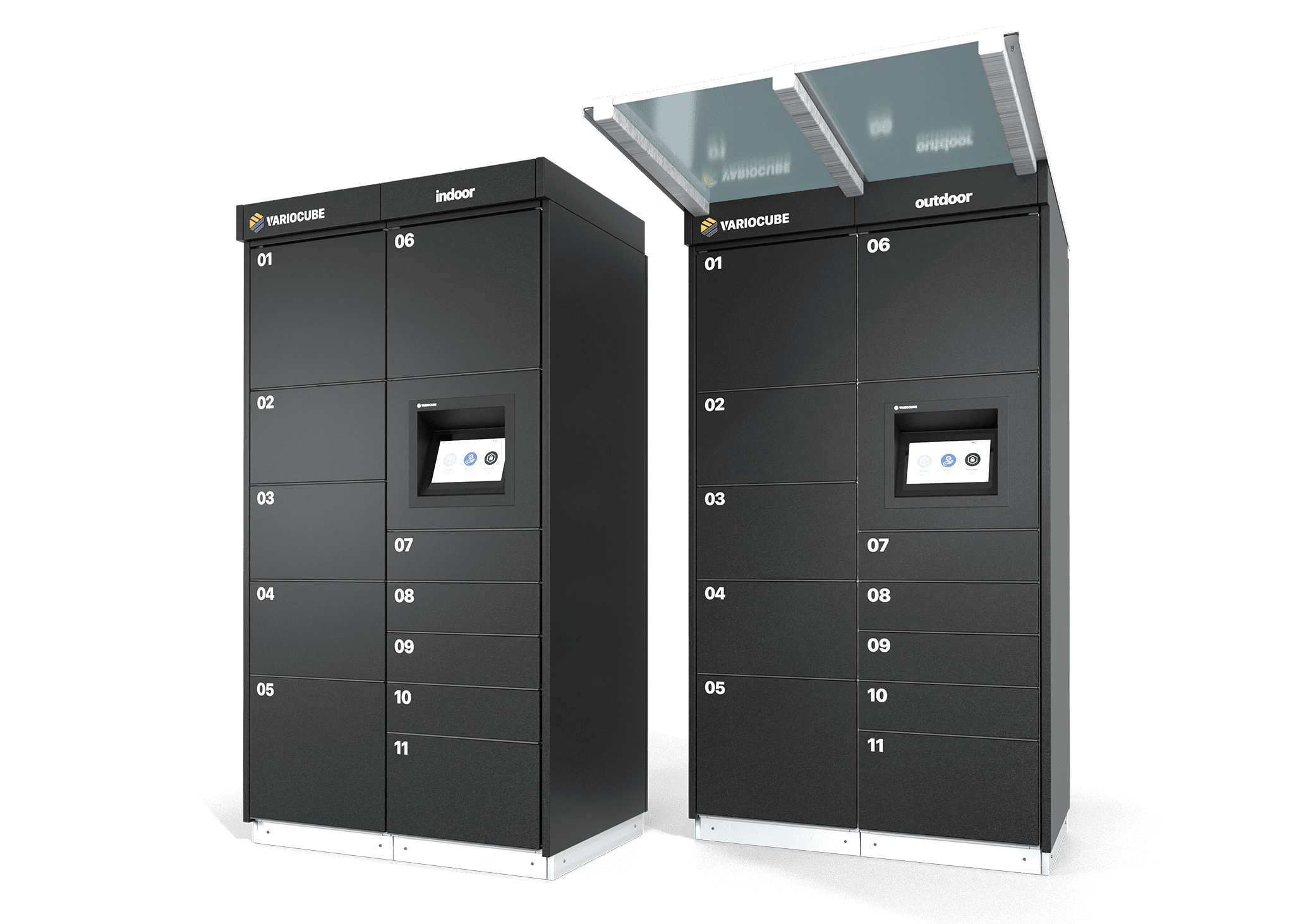 Smart rental lockers for hotels: frequently asked questions and comprehensive answers
We have aroused your interest? Then please contact us: