Das digitale Schließfach – Variocube Smart Locker Systems
Die Lösung für Warenaustausch, Paketempfang und eine Vielzahl an anderen Anwendungsfällen.
Bisher waren Schließfächer im Dornröschenschlaf, durch smarte Technologien werden diese nun zu waren Alleskönnern. Wir sehen das Schließfach als Teil einer zukunftsorientierten Art, Waren und Pakete zeitlich entkoppelt auszutauschen. Mit 20 Jahren Know-how in der Softwareentwicklung verfügen wir über jede Menge Erfahrung, Schließfächer als Kosten- und zeitsparendes Element für eine Vielzahl an Prozessen zur Verfügung stellen zu können.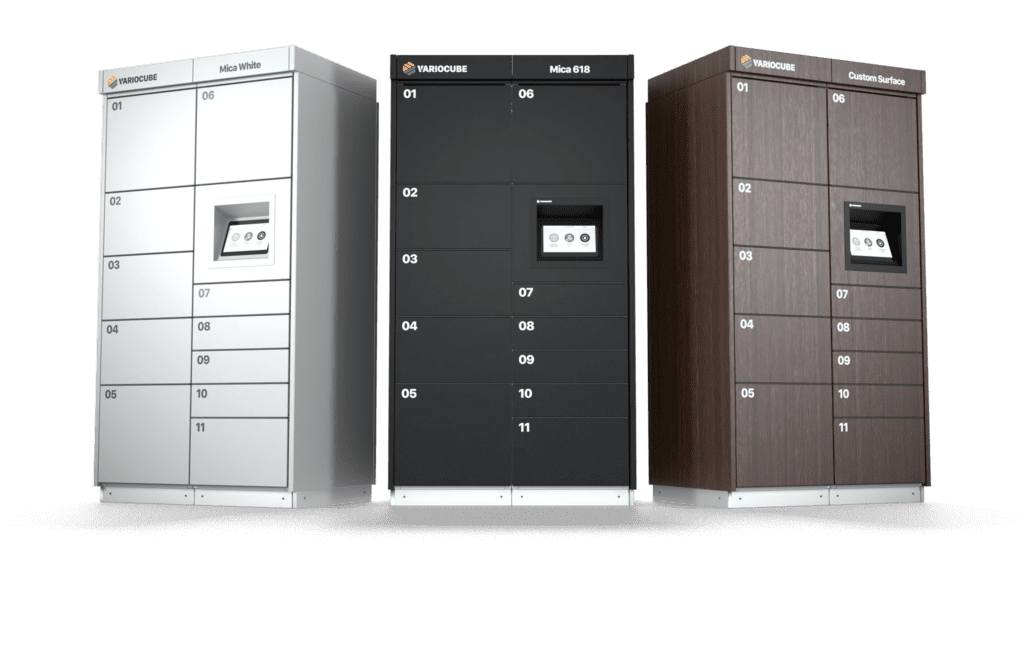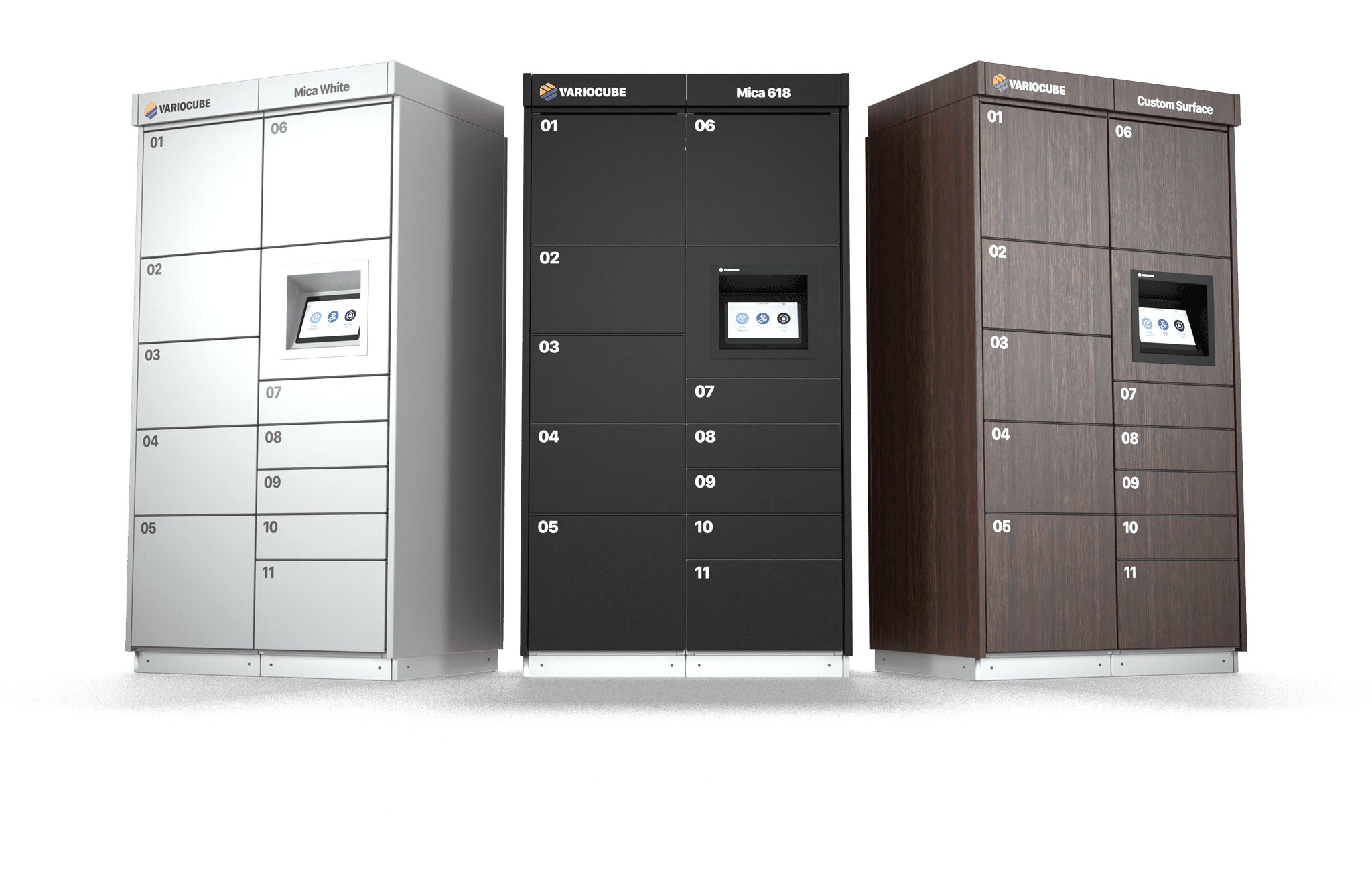 One locker, many possible applications
Smart lockers are being used more and more frequently in a wide variety of places, whether in companies, universities, shopping centres and many more. Genauso breit fallen die möglichen Einsatzzwecke aus. Mit Hilfe von smarten Systemen lassen sich Prozesse optimieren, Kosten reduzieren und die Effizienz steigern. Whether as a transfer point for goods and defective equipment, for renting tools, for receiving parcels, for internal mail distribution, as a daylocker or for selling gas cylinders: The locker is the multitool in your building.
Hospitals
Valuables storage, document transfer or secure lock.
Custom Solution
Order development to suit your requirements
The software - applications that increase your efficiency
Based on our many years of experience in the realisation of smart lockers and software applications, we offer applications such as POBox, SafeCube, ServiceCube, Click & Collect, RentalCube and LogisticsCube as standard in our portfolio. You benefit from fast implementation, low set-up effort and a wide range of functions. In addition, we also offer our customers individual solutions for special wishes and requirements for hardware and software. Thanks to the available interfaces, our applications can be perfectly integrated into your existing systems and processes.
The hardware - Modular locker in industrial quality
Our innovative, flexible, modular locker systems are designed and manufactured to the highest quality standards. You get durable, long-lasting lockers with low service requirements. The electronic components used, such as controllers and touchscreens, meet industry standards to ensure long-lasting durability. All this is Made in Austria - so we meet the highest quality standards.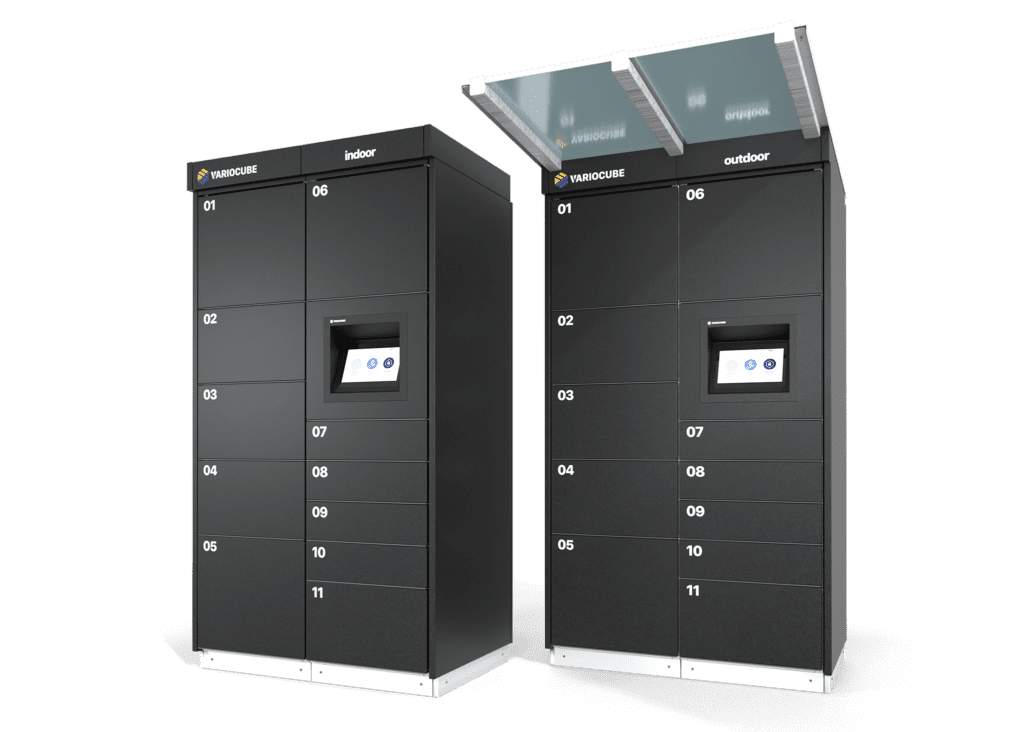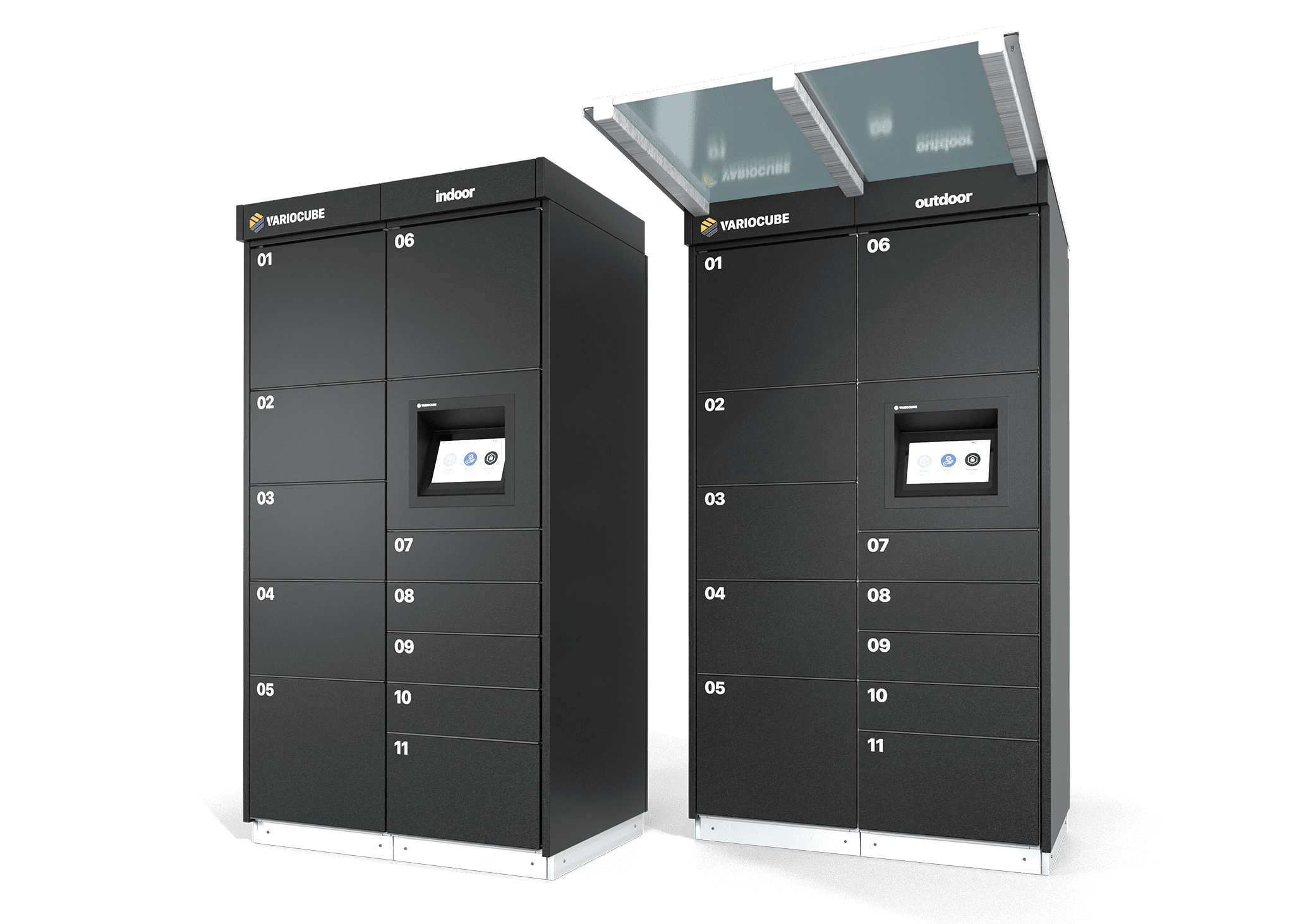 Interesse geweckt? Jetzt Live Demo anfordern