In 2023, we were once again represented at the 4Gamechangers Festival with our smart locker systems. On the one hand, we presented our solutions at our stand in the exhibitor area and were thus able to give the interested public an insight into the diverse applications of smart lockers. On the other hand, our MobilLine lockers help to shape the check-out situation in the cloakroom.
Daylocker in the cloakroom area
In the cloakroom area, too, the rental lockers for visitors to the fair were in lively use; on all days, our MobileLine Lockers were completely booked up after just 30 minutes. The feedback from users confirmed that the intelligent lockers can also offer real added value at events. "I no longer have to join the queue at the cloakroom, I just entered my phone number and the rest was self-explanatory. No app, no long registration, just great." This was the feedback from one user.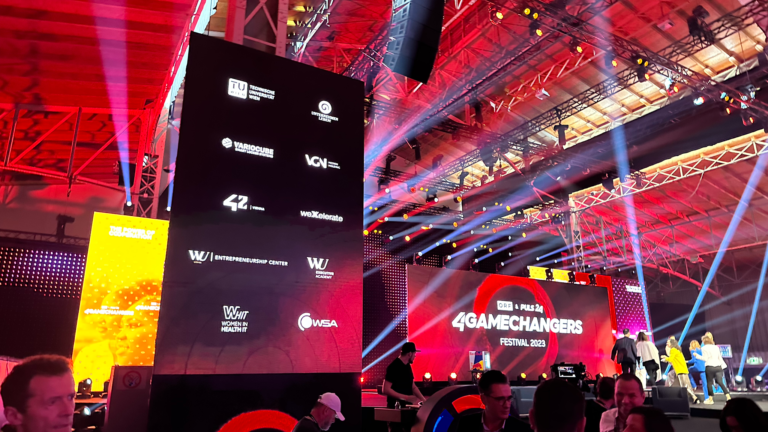 Sustainability and inclusion as central themes.
2 Focal points of the 4Gamechangers 2023 were the topics of sustainability and inclusion. Intelligent locker systems meet the pulse of the times here. By using them in companies, residential buildings and in highly frequented places, unnecessary journeys over the last mile are often completely eliminated, and the convenience for the users is also increased.
This reduces CO2 emissions and can contribute to the transformation of cities.  
The topic of inclusion was also intensively discussed in several presentations and panels. In the Unlock4all project, Variocube is working together with the project partners on solutions for the barrier-free design of parcel stations. The pilot project in Linz started its test phase punctually on Monday 15 May 2023.