Outside the newly built residential complex in Drosselweg in the Linz district of Pichling, residents of the LEWOG residential complex can have parcels delivered at any time to the associated smart parcel station. No matter what time of day, or even during holidays and weekends, the delivery staff simply deposit the parcels in the smart locker facility. In addition, the facility is easily accessible for KEP service providers, as it was built in the open area directly at the driveway.
Dry and protected from the weather
The packages are protected from the weather by the outdoor facility used, and the canopy made of laminated safety glass means that the users are not left out in the rain. The facility itself has a very long service life due to the high-quality, weatherproof materials used.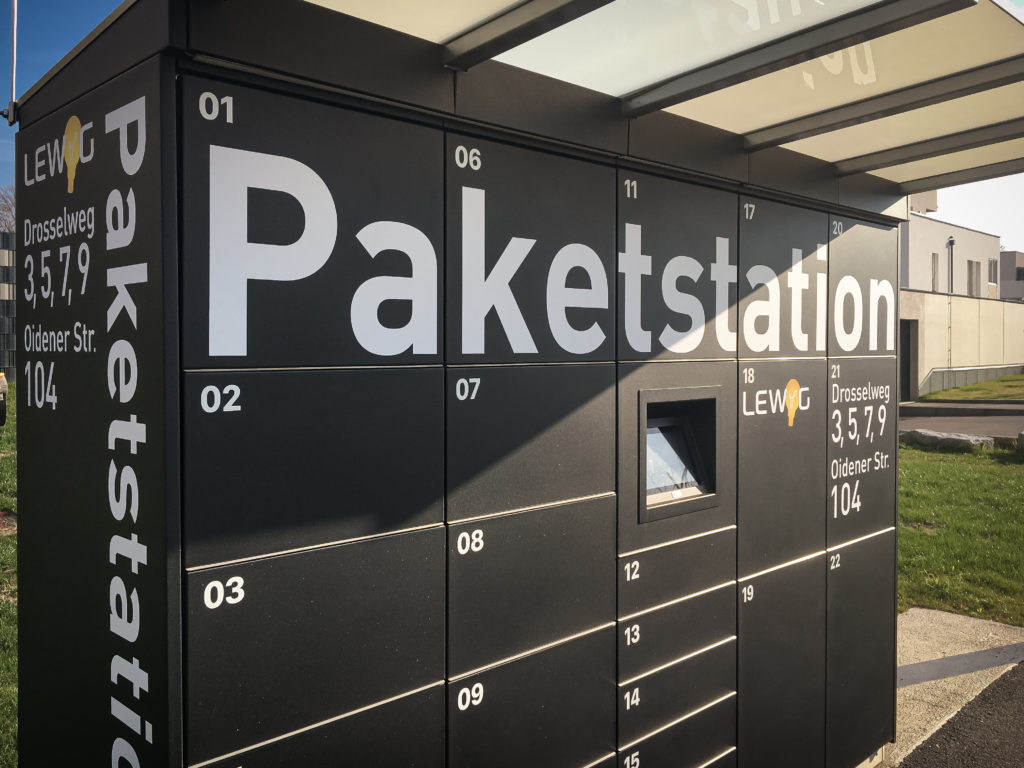 Ease of use and administration.
It is very easy to use, the delivery staff simply select a recipient and the appropriate tray size at the terminal. A message is then sent that the parcel is ready for collection. With the pick-up code sent to them, the residents can now simply remove the parcels. The POBox.app also provides an easy-to-use administration interface. Administrators can, for example, determine whether residents can independently create and delete additional recipients (partners/children/roommates).
Post office box, parcel station, parcel shipping - all in one.
Parcel lockers from Variocube.
Parcel delivery increased by 20% in 2020, but what hasn't changed are the delivery times of the eagerly awaited parcels. With Variocube parcel lockers, you can say goodbye to collection slips. Increase the added value of your home for owners and tenants by eliminating the need to collect parcels at inconvenient opening times. Variocube parcel lockers offer a true premium experience!