The question "How does Click and Collect work?" is asked by many companies also in Austria at the latest after the massive conversions caused by the Corona pandemic. The demand for an expansion of the online offer and the need to combine online ordering with offline collection have brought lasting changes. That's why we want to take a closer look at the topic of click and collect in this blog post.
Content - this is what awaits you in this article:
What is Click and Collect?
Click and Collect is a service that combines brick-and-mortar retail with the possibilities of online ordering. Customers order online and collect the order offline. Instead of "Click and Collect", this service is also known by other names, such as "pick-up order", "self-pick-up", "store pick-up", "local pick-up", "order and pick-up" or "online pick-up order". With the Covid 19 pandemic, this service was further developed due to the distance rules and lockdowns and was increasingly used as a solution. Retailers had to catch up strongly here in order not to lose out to online retailers.
How Click and Collect works
The process for click-and-collect orders is actually quite simple and takes place in a few steps. These must be seamless and smooth so that the process is to the satisfaction of the customer and also the company.
How Click and Collect works for customers
On the website or in an online shop, the customer selects products that are available at a particular location and orders them for collection (registration may be necessary beforehand). Payment is made immediately with the order or later on site.
This is followed by communication about the acceptance of the order and the collection modalities. In the message, the customer receives details about the time and exact location of the pick-up. In the corresponding time slot, the customer comes directly to the shop to pick up the item - he/she must have the order number or pick-up code as well as the payment confirmation (and possibly an ID card) ready.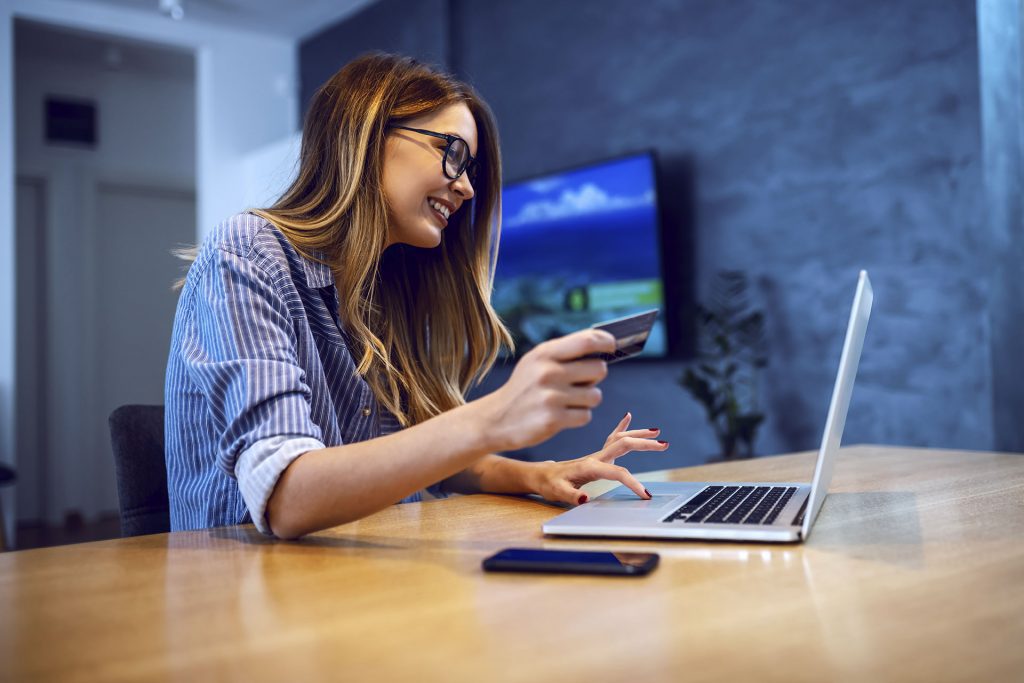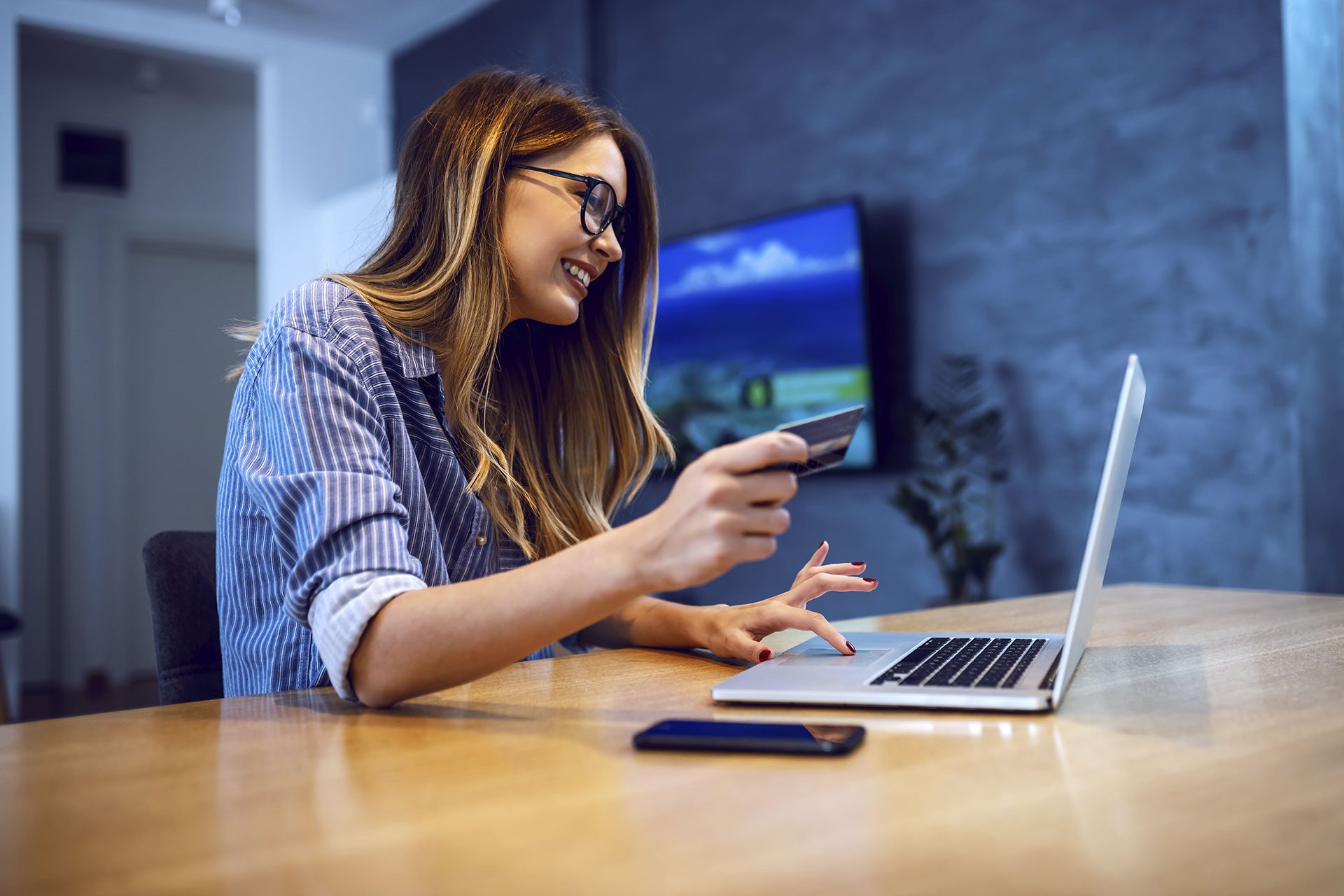 Advantages of Click and Collect.
For customers and businesses, click and collect can have a number of advantages that come into play especially in times of contact restrictions - but not only then.
Customers can choose and order their shopping independently of shop opening hours.
The goods are available quickly - customers do not have to wait for delivery, but have full control over the collection.
Extra areas for pick-up ensure quick processing - no running through the shop is necessary and usually no queuing either.
Payment is made conveniently and securely online.
Alternatively, payment terminals can also be integrated into pick-up stations.
For companies, the following points are good arguments:
Online and offline commerce are being linked - so businesses have a new way to reach their customers.
Click and Collect brings customers to the shop where they can "windowshop" to see more products. This increases customer loyalty.
The shipping costs and the time spent on shipping (packing, labelling, postal routes, etc.) are eliminated.
Sustainable logistics - customers pick up the goods themselves and get to the shop by public transport, on foot or by bike. In addition, a lot of packaging material for shipping is saved.
Orders can be processed quickly, there is more time for customer advice in the shop and any shortage of staff can be compensated for.
Sales: Offer click and collect.
What does it take to offer Click and Collect? If you want to set foot in the field of e-commerce, i.e. online trade, with your business premises, you need to consider a few things. These are the most important points and challenges on how to successfully implement Click and Collect.
Tight organisation
In order to process orders in a timely manner and have goods ready for collection quickly, the stock monitoring system should work in real time and your staff should also be on their toes.
Quick communication
Online commerce is built on fast communication - this is often best achieved with automated messages. Customers need to be provided with details of pick-up time, pick-up location and pick-up code or order number.
Service on site
The pick-up station should be thoroughly prepared. It should be located in an open area accessible to the public and should be well marked so that customers can find everything quickly and do not get lost on the premises. The queuing area should also be clearly visible.  
It is advisable to position the pick-up station close to the entrance or to set up an aisle sale so that customers can complete the pick-up quickly and as contactlessly as possible.
Entrepreneurs should also make sure to provide the right packaging and carrier bags for customers.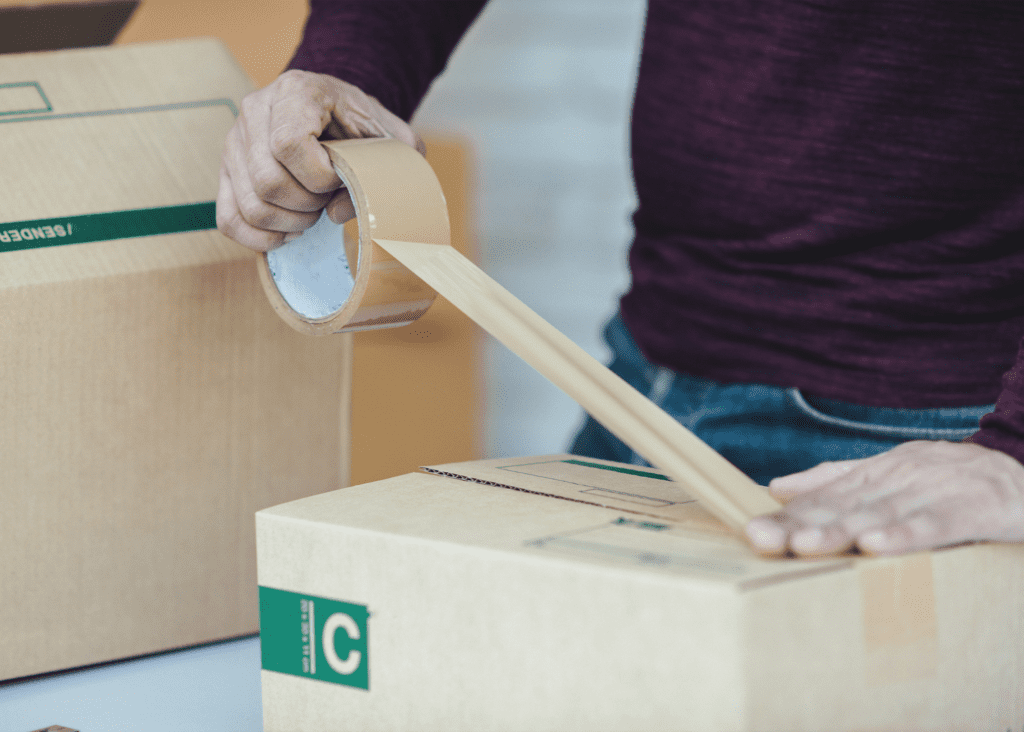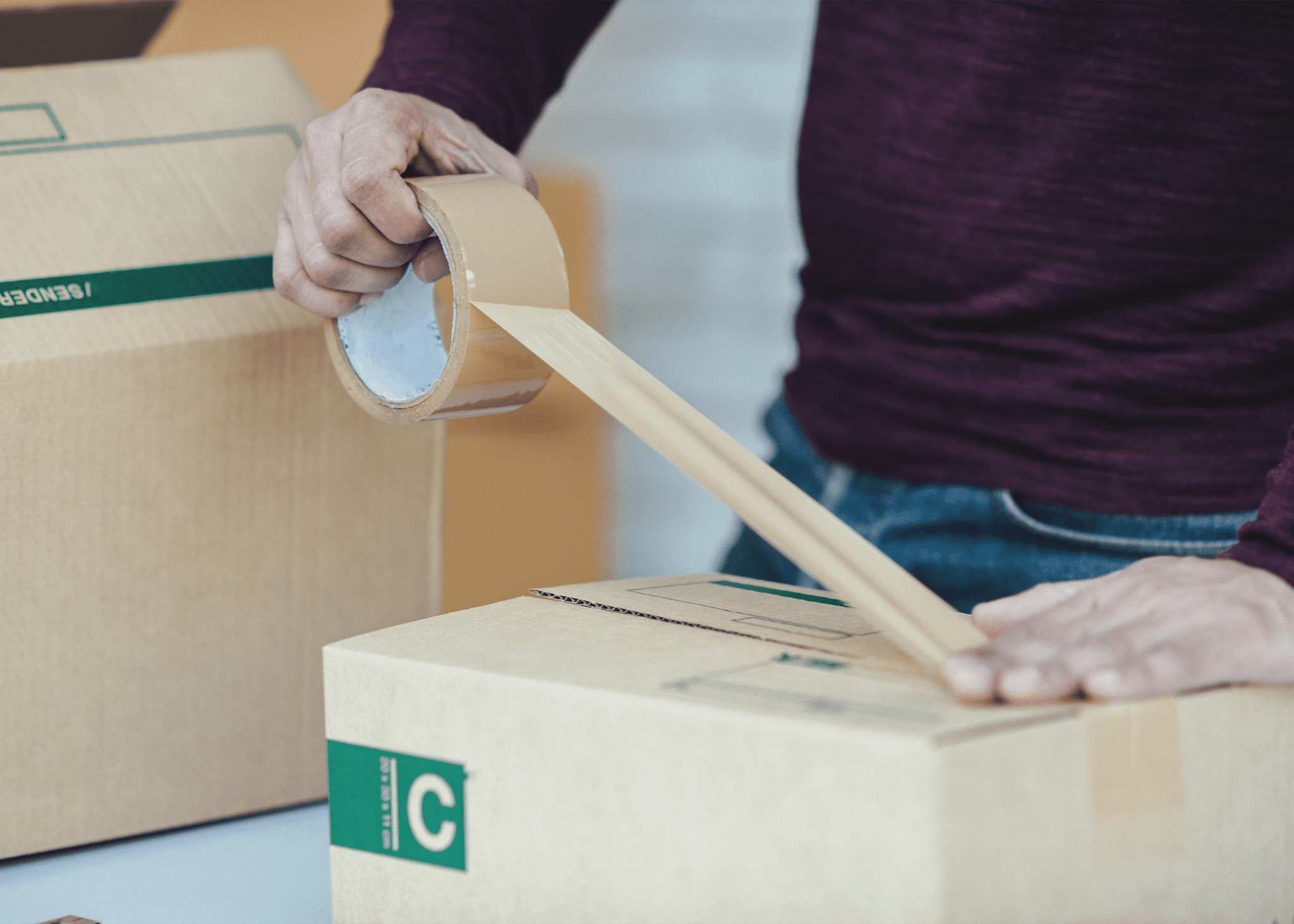 Software for Click and Collect
The basic prerequisite for a functioning Click-and-collect system is clearly also the software that enables online orders. The important thing here is:
The offer - and only the one currently available - must be mapped comprehensively.
The ordering process must be simple and clear.
The payment system should offer various options.
It should be possible to set up a customer account for easier management and marketing purposes.
Here, there are various connection options provided by diverse suppliers. The products are then presented via online markets and e-commerce platforms with click-and-collect functions or also via a shop on the own website. The click-and-collect function can also be integrated via external checkout systems. The Variocube lockers can be connected to these systems and thus used centrally without additional effort.
Multi-Channel
Sometimes, or for certain customer groups, it also makes sense to keep an option open for "call and collect" in addition to "click and collect", i.e. to allow orders to be placed by telephone with subsequent collection by the customer. Customer data is recorded during the telephone call. Payment is then made online via a link where the customer enters his or her payment data - or simply on site at the time of collection (a card terminal is recommended here).
Click-and-collect solutions from Variocube.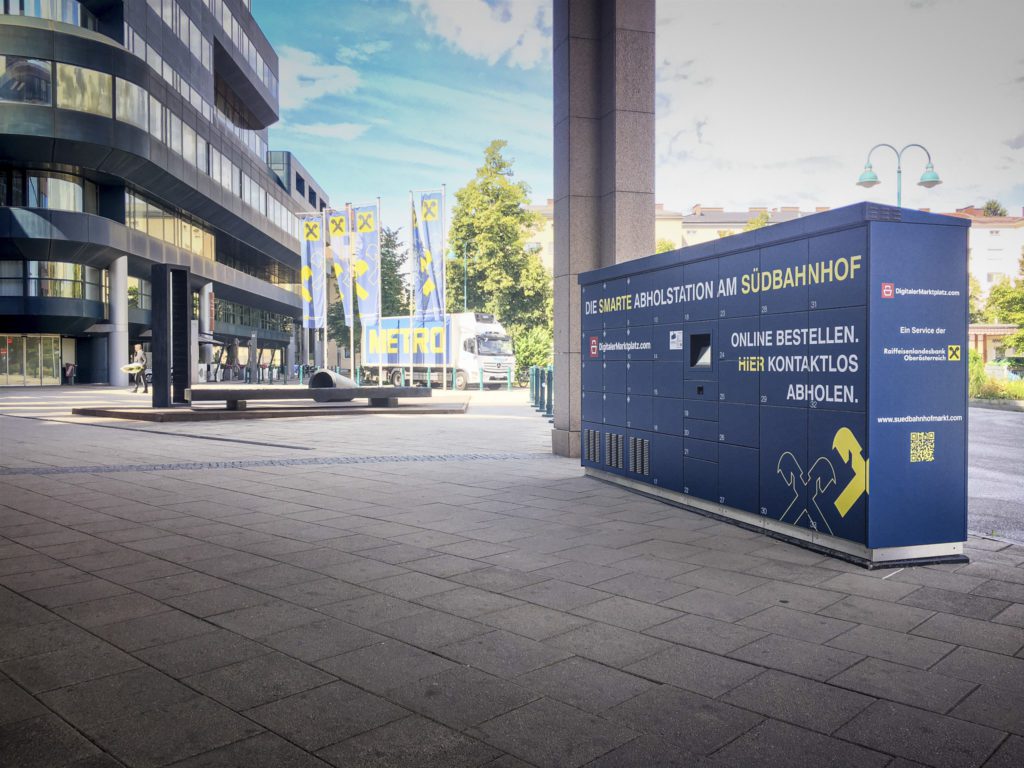 Variocube also offers smart locker solutions that are ideal for Click and Collect. Here, we make sure to meet the exact needs of the retailer. The pick-up station must be ideally integrated into the existing software systems - the interfaces to merchandise management, web shop and customer management systems are decisive. Im besten Fall sollten für Mitarbeiter nicht allzu große Umstellungen nötig sein. Deswegen ist es so wichtig, die Lösungen individuell anzupassen – auch was die Ware betrifft.
For some customers, this also requires a new hardware development: for the electronics retailer Rexel Austria, for example, we developed our own lockers for long goods and pallets, so that their customers can really order and collect any goods. Das Ergebnis hat für sich gesprochen. Bei diesem Kunden hat sich die Abholung fast zur Gänze auf die Click-and-Collect-Abholstation verlagert, die Mitarbeiter konnten sich dadurch mehr auf die Beratung der Kunden konzentrieren.    
Rexel Austria - Click & Collect successfully used in B2B wholesale.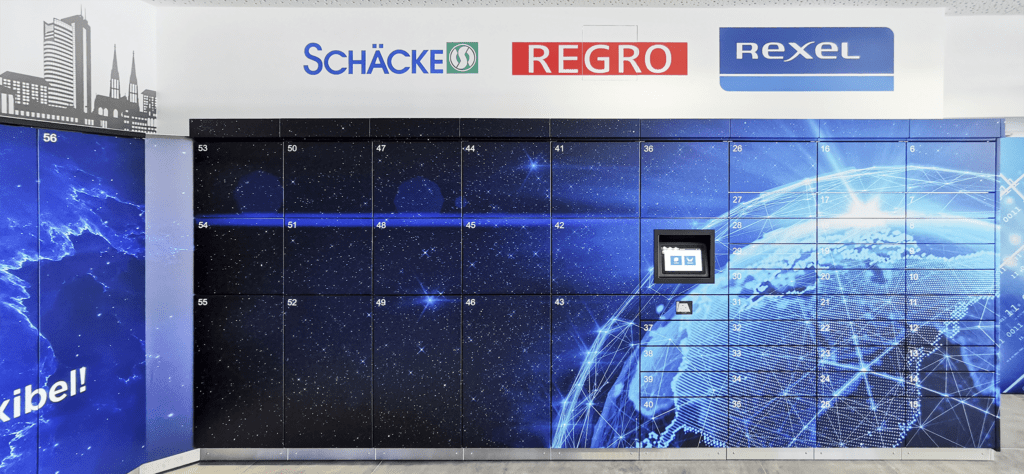 Rexel Austria relies on Variocube hardware and software solutions for the implementation of its Click & Collect pick-up stations. Read more about 24/7 collection for wholesalers in our case study.
Conclusion
The question "How does Click and Collect work?" is easy to answer: Like any other online order - with the difference that the goods are not delivered but collected by the customer himself. This model has been particularly expanded by the contact restrictions in the Covid pandemic. Apart from this, it also offers companies and customers some advantages by combining online trade with stationary trade. For companies, this offer naturally represents a change - but with the right organisation and technology, implementation is not difficult. In this way, local value creation can also be promoted more strongly.    
Interested in Click & Collect for B2B and B2C? We help you from concept to implementation.