Since the 4GameChangers Festival 2018, we have provided the locker facilities for visitors every year. We continued this partnership in 2022 and were able to test our new mobile smart lockers in practice.
As in previous years, we were able to make exciting new contacts. Learned new things and got to know different perspectives during interesting keynotes and discussion panels.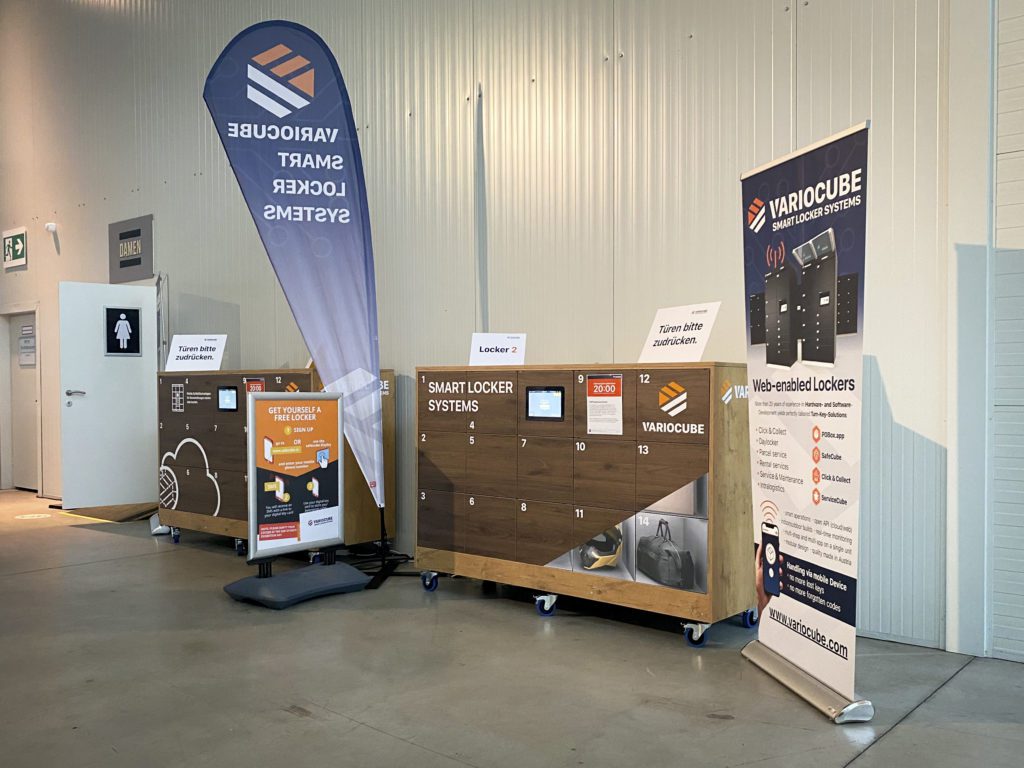 Latest MesseCube prototype in live test.
A few years ago, there was already the idea of producing mobile locker systems especially for events and trade fairs. In 2022, we took the great return of the event and trade fair industry as an opportunity to turn our concept into two prototypes.
These passed their baptism of fire at the 4Gamechangers Festival immediately after their completion. Our facilities were fully booked after only half an hour and ran flawlessly all day without interruption, even though this was a field test. Visitors could safely store their belongings in the facility and open and close it via digital access code and web app.
The software in the background is based on our widely used SafeCube app which is used by e.g. PlusCity, Donauzentrum, Citylocker.store and many more. and many more.
Detailed information on the MesseCubes and their sales & rental start will follow shortly.
We are already looking forward to the 4GC 2023!